In short, the patch is almost ready! The main stuff is all ready - the seasons system is working in both singleplayer and multiplayer and you can now craft the whole Rusted Armour set. Unfortunately, we've decided to push back the world customisation options to a future content patch basically because there are a few technical limitations that'd we'd need to work around before we could implement the system.
We've polished the seasons system a bit more from last time. Firstly, we've added snow textures to all the trees during winter, and they look a little something like this: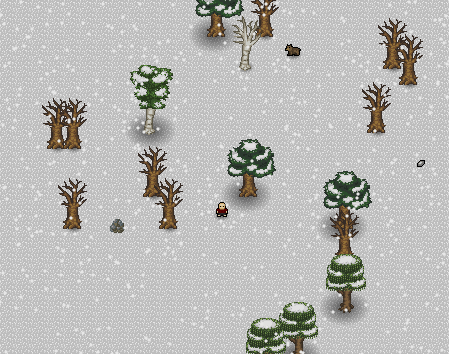 Another change with the system is that pumpkins are now only visible during autumn; smashed pumpkins will now also disappear at the start of winter. On top of all that, the pumpkins have gotten new textures: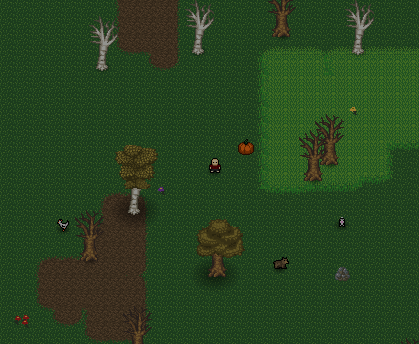 The rest of the changes mostly cover bug fixes and improvements for singleplayer and (more predominantly) multiplayer. There's still a fair amount of things I want to fix in multiplayer (yes, AI is definitely one of them) before we launch so I estimate that the patch should be ready by mid to late June - hopefully. If you'd like to see all the additions, changes and bug fixes so far, you can find the changelog here.