Not much from me today, I've basically been working on some of the survival elements in Crawle, for example now if you're at less than 50% health or thirst your health will start diminishing, not rapidly but noticeably. Also put the disease rate up since those things never proc.
Anyway, Carim's expanded on the old collision system we had; few bugs here and there but nothing too major that we can't patch up: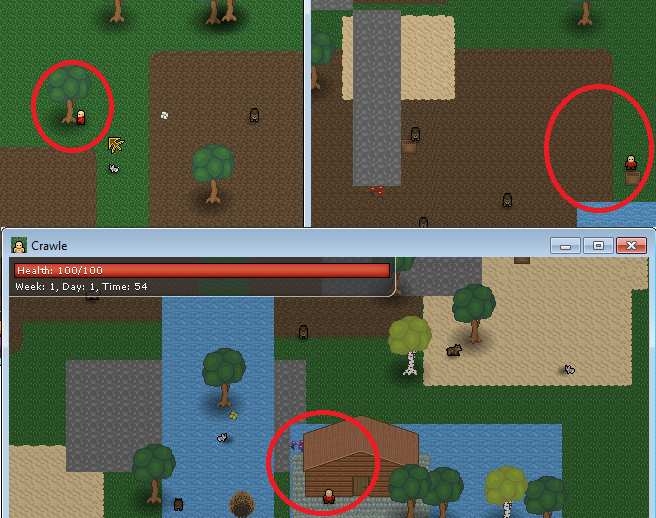 Believe it or not in each of those screenshots there is proper collision detection.
I know I promissed a combat system and sorry but I really didn't have enough time between school and studying for exams (pathetic excuse eh?).
Okay that aside I'll clean up the engine, finish something amazing and then release a PTV... probably... maybe.
Also if you haven't already you should check out my "Death in Crawle" development blog over here:
Sleepystudios.com
Just wanted some opinions on how I should handle death in Crawle because at the moment I feel like I'm being a bit harsh.