Just a quick update during our final pre-release push - we were planning to release right about this time, but because of Steam Christmas sales timings we decided to wait just a little bit longer so we don't overlap with the actual sales event. In the meantime, we've pushed our most recent update, which contains some significant aesthetic improvements as well as a bunch of interesting new enemies.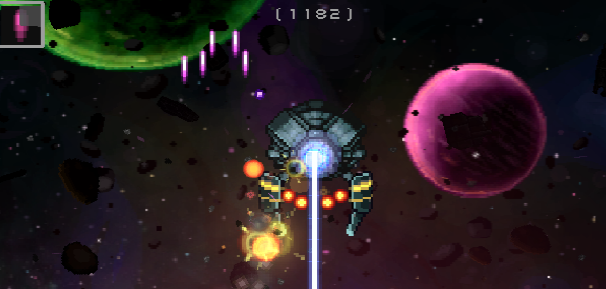 First of all, we've added some cool graphical content in the forms of improved space backgrounds, more attention to different layers of background entities, and a few large colourful background sprites like planets and nebulae. This makes the game prettier generally but also gives each episode an added sense of uniqueness, as each episode has its own distinct set of planets and background entities - so it really feels like you are in a particular area before moving on to the next one.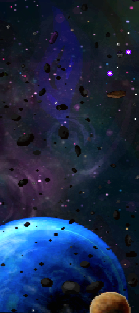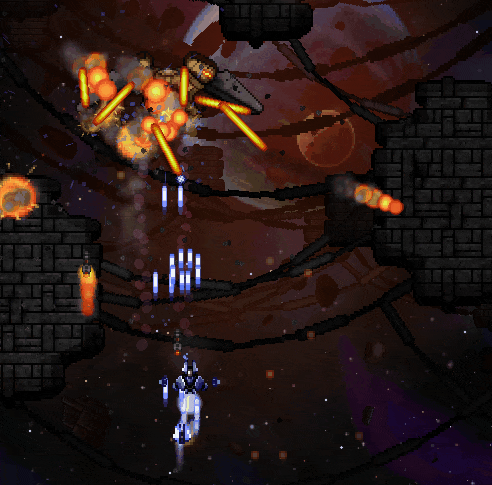 Another important (well, to us) aesthetic improvement comes in the form of beefed up boss / miniboss explosions. Not only are the explosive fireworks pleasing to the eye, but we believe that for the gameplay of any shmup to feel properly visceral, enemy destruction should be crunchy and boss destruction should be ultra-crunchy. So we are sparing no attention to details in this regard (see above). Here (below) is an example of what the same type of explosion looks like slowed down (in this case, using the Time Slow ability):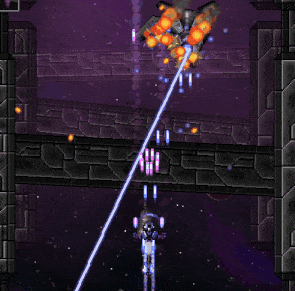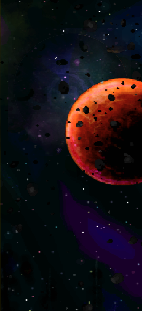 Apart from stylistic improvements, we've also added some substance to the game, in the way of a bunch of new enemies. There are three regular new enemies: the Cruiser Ship enemy, the Mini Ship enemy (below left), and the Nautilus enemy (which only appears in the auquatic-themed third episode - below right). Two of these (Cruiser and Nautilus) fire clusters of a new kind of special green 2-phase bullet that changes direction (aimed straight at you) after travelling for its first second. Very tricky to evade.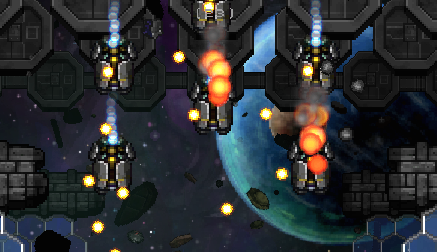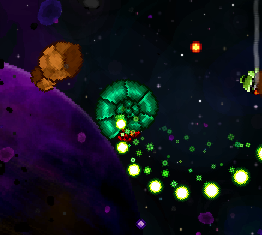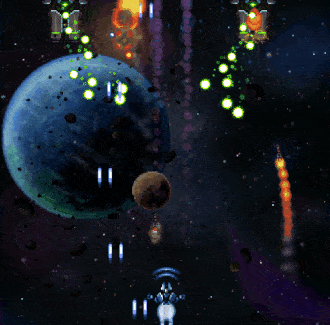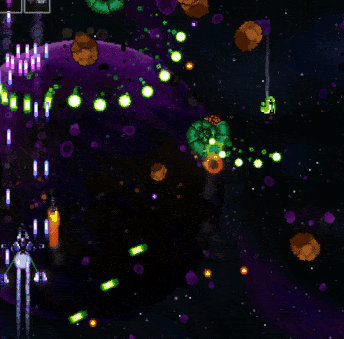 Then there are two new interesting enemy units that work together to form walls across the screen: Fusion Nodes (which interlock with bright pink laser beams), and Fusion Cores, which you'll often find at the centre of an interlocking wall of Fusion Nodes. The Nodes don't shoot - you just have to destroy them to get through them, because they usually form impenetrable walls of deadly laser grids - but the Cores have significant firepower.