Help a naked cosmonaut strapped to a jetpack plant seeds to breathe life into a procedurally generated universe while confronting epic alien boss battles in 30/30's uniquely stylized inaugural release, "Cosmochoria". With a Kickstarter campaign launching the first week of April, featuring reward incentives like DRM-Free copies of the game & soundtrack, limited edition poster prints, t-shirts, hand-made plush toys of the Cosmochoria hero and actual trees planted via the Earth Day Network—30/30 hopes to fund the final stages of Cosmochoria's development.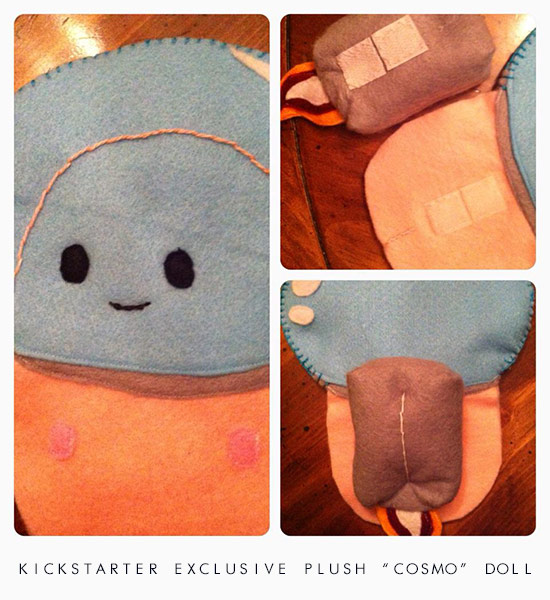 Intent on capturing the beauty and loneliness of space, Cosmochoria's art boldly contrasts a child's imagination with the cruel tranquility of the vacuum of space. The gameplay stems from an unwavering dedication to an era of simple game design, escalating challenges, gratifying upgrades and high-score competition. An original and ambient / electronic soundtrack accompanies sparse moments of peaceful exploration. Produced by a collaboration between Ilkae & Zebra, whose experimental sound has long been influenced by classic video games, and Mantrakid, the musical alter-ego of Nate Schmold, creator and illustrator behind Cosmochoria.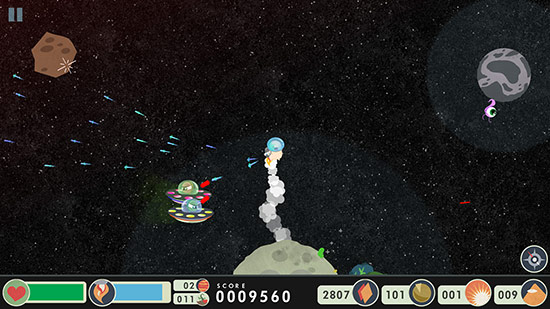 30/30 is the culmination of Nate's creative ventures, each of which has strived to make the world a weirder place. Cosmochoria, currently in alpha development, is the next mutation of in Nate's evolution of delivering creative and immersive entertainment experiences. Back its upcoming Kickstarter this April and solidify indie game development as the future of the industry.
Here's what Cosmochoria's audience have to say about the current Alpha release, playable today at
cosmochoria.com:
Indie Games: "It's a blend of the two genres, combining elements of both with colorful imagery and
atmospheric background music to create something fresh."

IndieStatik: "One of the most enjoyable portions of the game is simply the relaxing nature of loneliness."

Hardcore Gamer: "There is no part of this game that doesn't sound completely awesome."