Hello again!
Just out of curiosity, we paid a visit to the CEO of Kajak Games (the publisher of the Windows Phone 7 version of Corona) yesterday to see how the ancient Windows Phone version is doing in the Windows Phone Store. Boy were we in for a surprise...
Corona has two versions in the store: a free demo version and a full version that costs around one dollar/euro.
Let's see the statistics for the demo version first. Here's the download graph when we last checked it in June.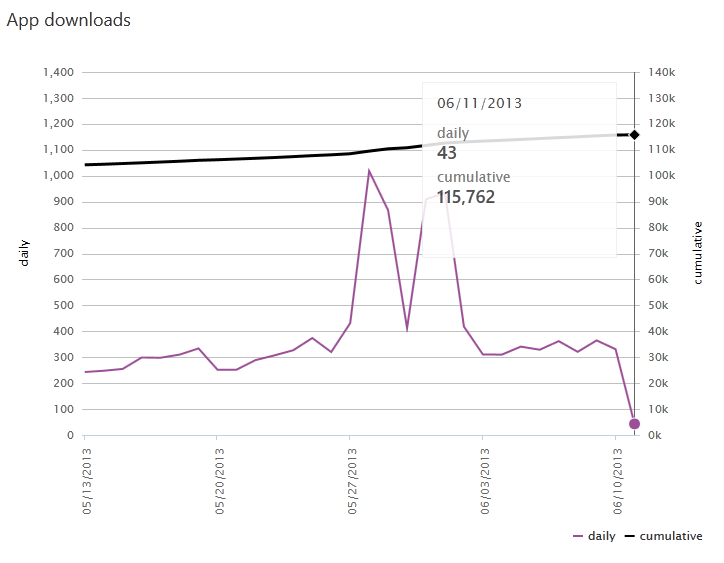 For us, this was already pretty much mind-blowing. A tiny demo version with almost no content is just living on in the store (there's even a victory sign in the graph!). Well, okay. Slightly above 115,000 downloads from fall 2010 to summer 2013. What about the current statistics?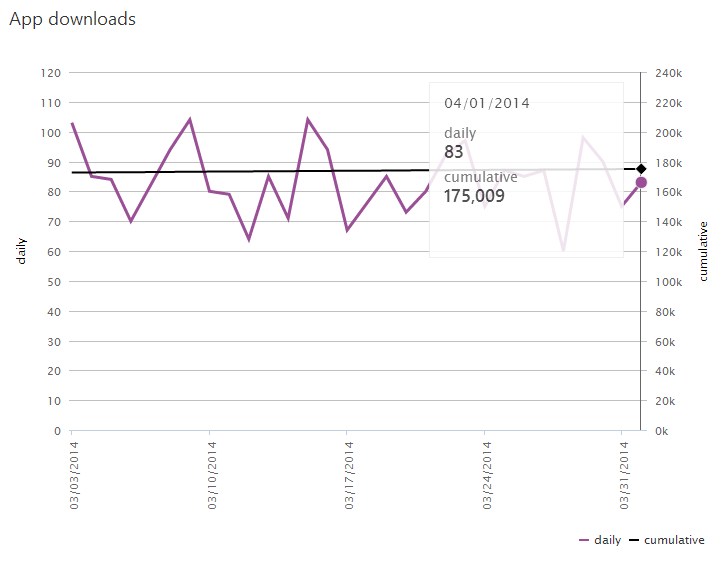 ... O_O. Uh. Wait- that's... Almost 60,000 downloads more than before?! It's frightening, but Corona seems to have a life of its own in the store. What's even more frightening (and sad), is that we haven't been able to give any updates to all these fans for... for... about 3 years.
Let's check the statistics for the full version too. Here's the one from 2013.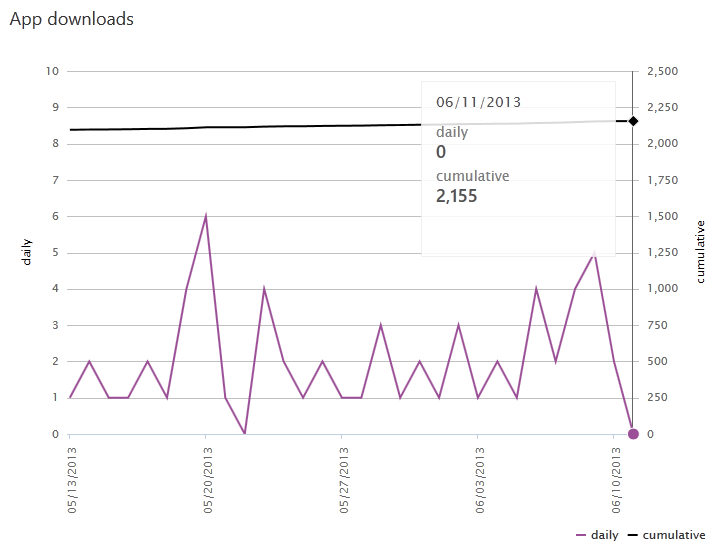 Hmm, rather more modest, though by our standards that's more like OH MY GOD over two thousand people bought our game! What about right now?!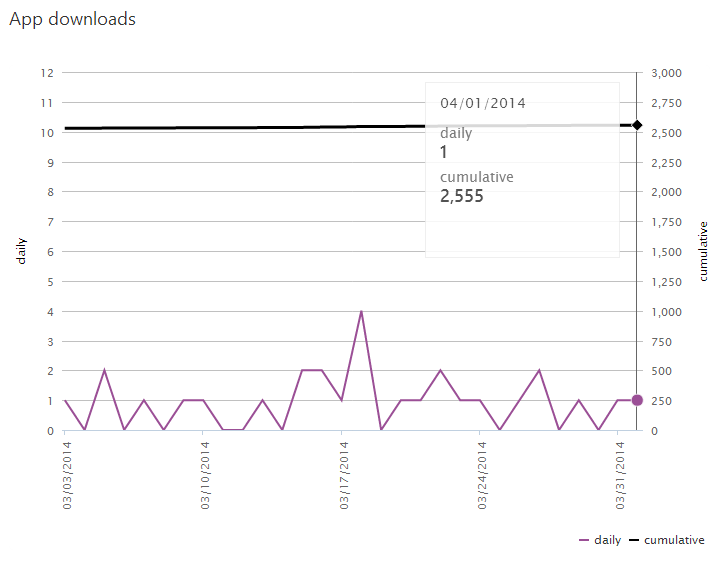 Woah, 400 more?! Aaaaaah, people just keep buying it! Wait, maybe I should take a breath first, I'm getting giddy here...
In conclusion, we're really hyped up about all the attention Corona is still getting after all these years! We're also really really sorry for all the fans that have been waiting for updates and sequels that we haven't been able to deliver anything, and we'll be working as hard as we ever can with our new PC version, and we're constantly keeping the possibility of a phone update in mind too. Thanks to everyone who have supported us over the years!
And now... we need to celebrate!
(Oh and, we reached 1,500 views on our IndieDB page! Ceeeleeebraaaate~)