Hello everyone, and welcome back to this week's update. We are kicking into gear for the final stretch, audio is being worked on, game modes for EA are being finalized. New maps have been polished over the weekend. We may get some screenshots of the map for everyone to enjoy, at some point from this month, but we don't want to reveal too much. ;)
For coders out there wanting to see the thought process of the zombies enjoy the image below, courtesy of Lawrence. ;)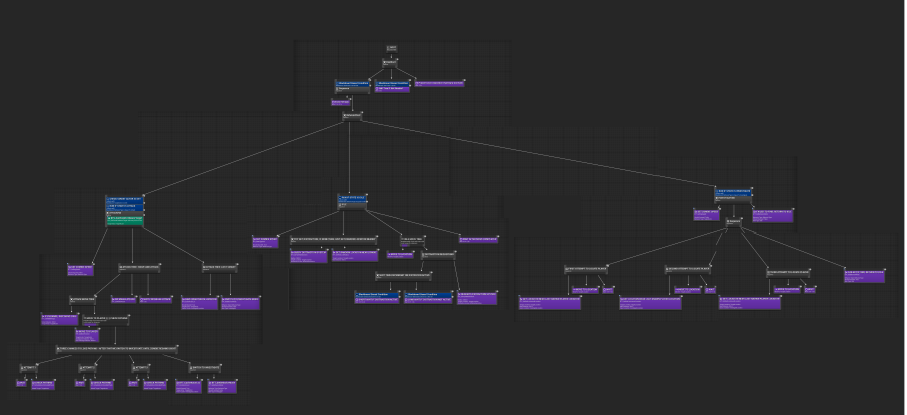 Lawrence even gave us this fun piece "Super Zombie Bros"
We are also, still accepting fan art! And feature requests! Just join the discord to submit your fan art, requests or just come on in to hang out!
And of course, our Lead Programmer Victor's Stream incase you'd like to see behind the scenes
We get a lot of questions from the community, so here's a short list of some things we know you guys want to know about:
:
New FAQ's
PSVR?
As soon as we can, though not on Early Access Launch.
Early Access when?
Next month!
Full release when?
After Early Access, as soon as we can. No specific date.
Price?
Not yet determined, but shooting for the $15 -$25 range.