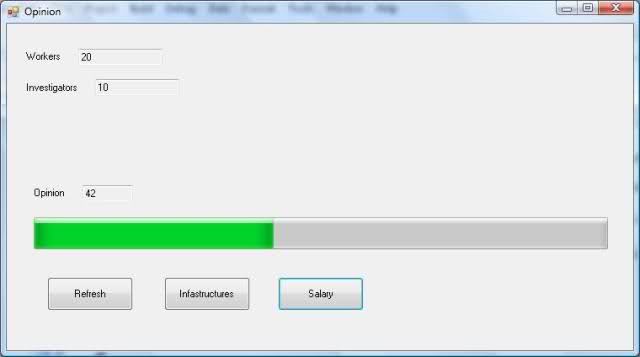 The last few days I started working on Opinion. You are the one who defines opinion but for that you will need to manage your employers salary and build them infrastructures.
A long with infrastructures and salary, consciousness will also afect you employers opinion.
So how does consciousness work ? Well you workers will have a better opinion if they have higger salaries when there are few workers and if they won't influenciate Opinion a lot if they have a low salary and there are a lot of workers.
The idea is that if there are few workers they will feel specialists so they will want a higger salary while if there are a lot of workers they will feel as "just one more" and they won't mind having lower salaries.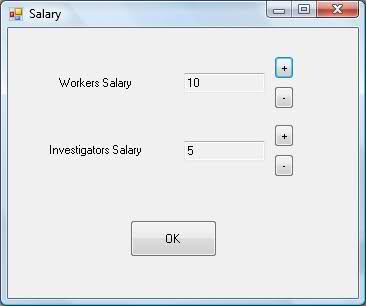 As I mentioned before you are now able of changing your workers and investigators salary but remember, be generous ;D
These few days I also worked on making the game more automatic so the user dosen't need to be pressing Overview or Refresh that much often. I also fixied other money related issues, for example you were able of buying equipment even if your ending money was negative.
All this features will be implemented in the next release and expect some more news relative to Infrastructures.