This one's quite a biggie, with a lot to go through so grab a coffee (and don't miss the video at the bottom)!
First up is the new level, "The Baboon, The Bag & The Bunny". Set in the old west circa 1885, it features all of the staples of cowboy culture such as a saloon, a train and plenty of angry bandits!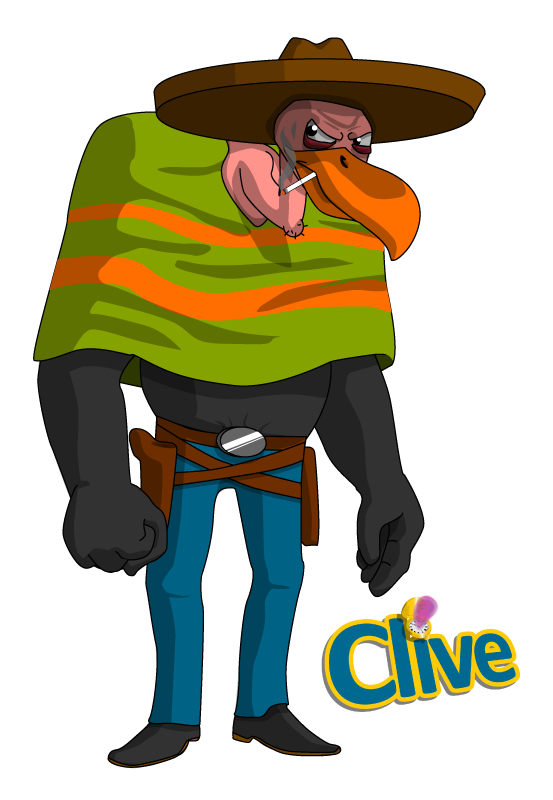 The bandits are enemies that must be defeated before Clive becomes rabbit stew! Luckily Clive and Wrench have two new attacks; the first are throwable wrenches (how did you think Wrench got his name?), these are projectiles that can be used against enemies and many destructible pieces of scenery in the worlds (think breakable walls and hidden areas). The second is a forward roll that can be used to take out a foes legs. Certain enemies require specific attacks, so you'll need to learn who's who and what's what!
Another new feature is a breath meter for underwater (what, you though our heroes had gils?) Displayed as bubbles at the bottom of the screen they count down from 10 to 0, and once all have disappeared Clive and Wrench start to drown! Thankfully this meter can be quickly refilled either by surfacing or swimming through a bubble stream.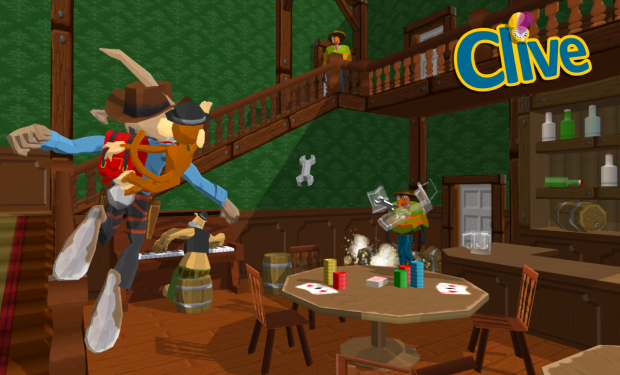 Certain areas now have fixed camera angles (such as building interiors and other tight areas), this minimises any frustration that can be caused when trying to manipulate a camera in an enclosed space.
The last major point today is the addition of climbable surfaces such as ladders and vines. These are pretty flexible, so expect some pretty well hidden areas to be linked to this new ability!
Thanks all for your continued support!
Rob