Hello all!
What a busy few months it has been; many exciting things to discuss, so without further ado...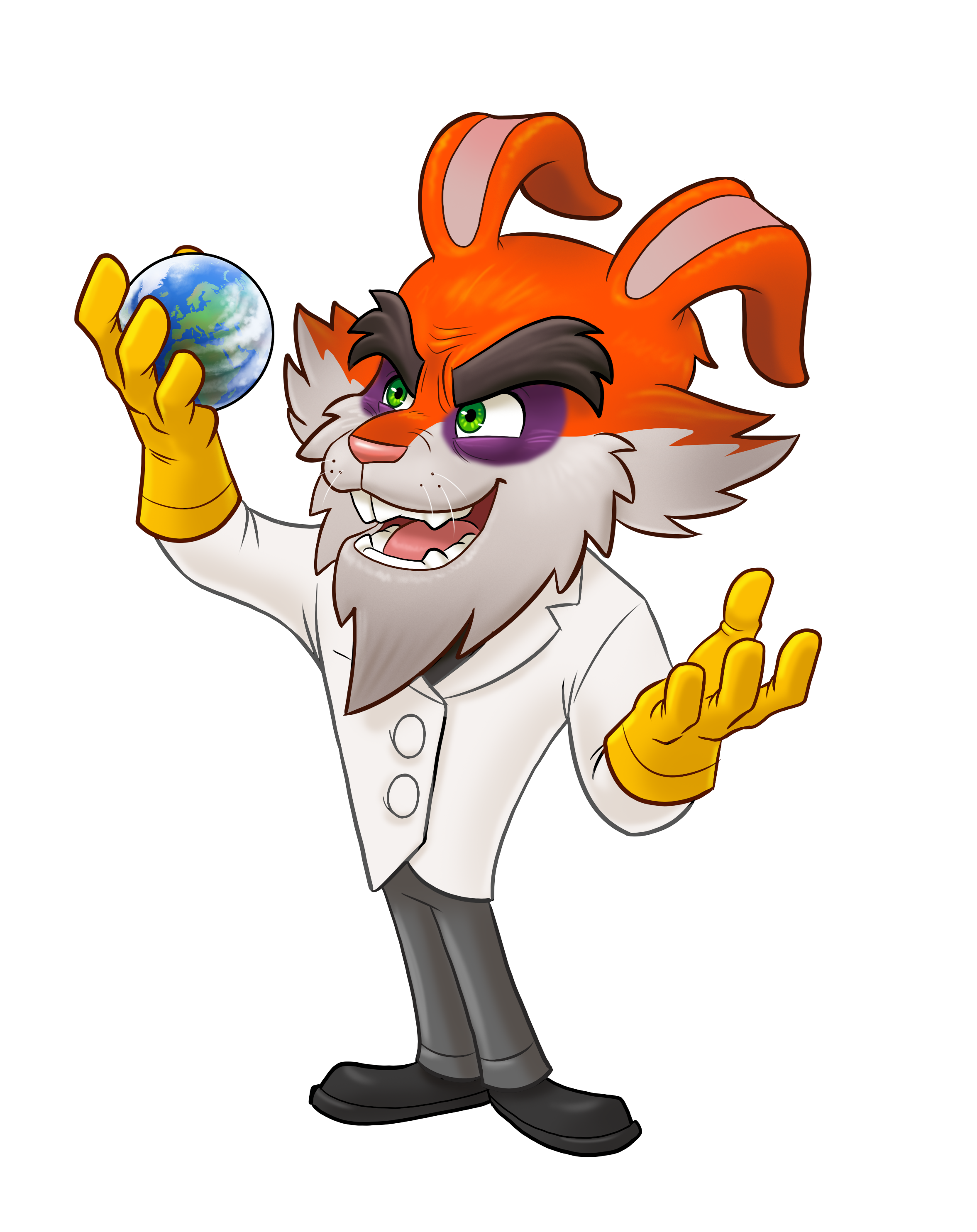 First up is animation. Clive 'N' Wrench has been slowly approaching the kind of cartooniness that I've wanted for quite a while now. Thankfully after several hours binging Tex Avery cartoons, I feel that we're finally at a point where the character animations (mainly Clive and Wrench themselves) are hitting that mark. As I'm sure you can imagine, animation plays a pretty big role in 3D platformers, but even I didn't expect the latest improvements to make such an impact. CnW now look springier, and with the animations carrying more weight they actually feel better to control. I'm really enjoying the feeling of just running and jumping around anywhere (which seems like a very good sign!).
Jumping isn't the only animation improvement either. Across the board I've made various tweaks to bring everything to the same level of quality. For example here is the improved spin attack with a nice tail-off tween that helps add weight to both the attack and our dynamic duo.
Next up is all about variety. Clive 'N' Wrench have a fair few core mechanics, some of which are used in every level and others are saved until later in the game. The idea being that this should help things feel fresh and keep up the feeling of progression, and avoids the feeling of "shoehorning". However, that doesn't mean we can't also have an addition or two when the situation calls. As such we also now have a snowboarding section in the level "Iceceratops"!
Level progress has also been moving along at a rapid pace, the level "Cajun Mob Bog" is all but finished! Featuring several distinct level sections, 4 music tracks, interactive environments and of course plenty of platforming goodness (video at the bottom)! Like most levels, it's a bit of a mashup of styles; fusing both a 1930's New York-Italian style town with a New Orleans style Bayou. These kind of odd crossovers are a really interesting way to explore theming, and of course allow for plenty of in-level lore just waiting to be discovered by the observant player!
The last piece of "Middle Age Crisis" is also now in place, and the atmosphere is really feeling good!
Finally, the level currently being worked on is "The Chimp, The Bag & the Bunny". At the moment I'm working on the section pertaining to Dr Daucus' crystal mining operations (something that Clive 'N' Wrench are discovering all throughout history). This level section is all about the platforming, including plenty of moving machinery parts... oh and watch out for the gunslingers!
And that about wraps us up for today, I will leave you with the latest gameplay video!(Ignore the older style animations, the video's a few weeks old!)
Thank you all for your continued support!
Rob