Battlegrounds, Weapons and Combat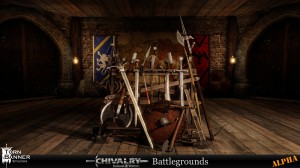 Hey guys, been a while since our last update but we've gone through a series of changes on the game that should allow us to reach a much higher production quality for the release. This time its a short update on how the environments are shaping up and some brief glimpses of the combat system in action.
We know that you guys are all excited to see a gameplay video and learn more about how the combat will look and feel in the new game. We are working towards making that happen and we're just clearing some polish before we're ready to show off the new combat and animations in a gameplay video.
We've also launched a brand new website over at www.ChivalrytheGame.com that has much more information on the game and exclusive screenshots so be sure to let us know what you think of it on our forums. And be sure to check back next weekend for another update. Here's a sneak preview: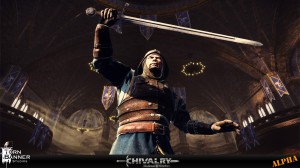 Also, if your a programmer with unrealscript experience and an interest in the project, go ahead and send us an email over to contact@chivalrythegame.com with your resume and any relevant work experience, we're looking for you!