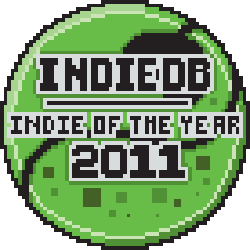 The annual indie game awards have begun over at indiedb.com and phase 1 voting has started, we need your help to win this years "Best Upcoming Indie Game of the Year" award. First up we need to get ourselves nominated and to do that we have to land in the top 100 indie games. So vote now and then VOTE AGAIN next week. Vote by clicking the big red button found just above this post!
Surely you faithful servants who go to the voting polls for us deserve some reward and thus you shall have it, take a look at some of the latest shots of the game in action below!
We are also going to be releasing a new gameplay video very soon! It's been too long already we know but its on its way and in the new year we'll be looking to expand our testing team (beta?) so keep your eyes peeled for future news from Torn Banner Studios on Chivalry Medieval Warfare. Also if you haven't yet, be sure to like us on Facebook for exclusive updates!