Chessaria is a fantasy game that mixes Chess battles and story-based missions. The game is available on Steam (here).
We annouced yesterday (link to article) the release of a new game mode that give access to the Master rank. Here are details on this new challenge!
What is the Hardcore game mode?
This game mode consists of 25 new levels in addition to the 100 levels of the campaign. The levels are tougher, the A.I. is stronger and some of the pieces have been replaced (ex: Bishops for Queens) for a greater challenge!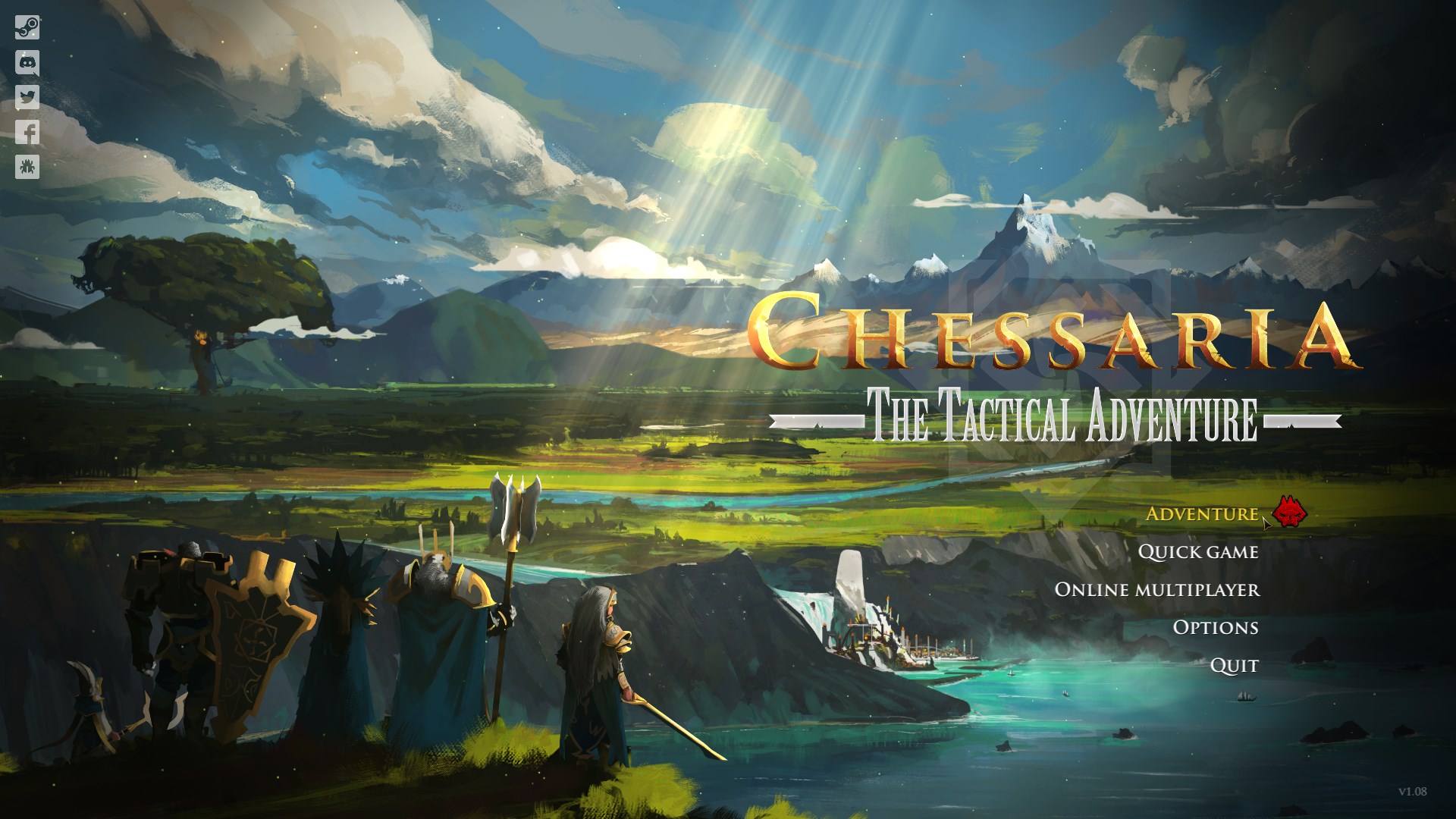 How do you unlock the Hardcore game mode?
This new game mode is now available to all Pc/Mac players since update v1.08.
Anyone that completes the campaign with at least the rank "Fair" can unlock it. Once that's the case, you will see an Orc symbol on the Main Menu and all the new challenges will be unlocked and playable. These new levels appear as pulsating red levels in the different maps of the Adventure Mode and can be played either in normal or in hardcore.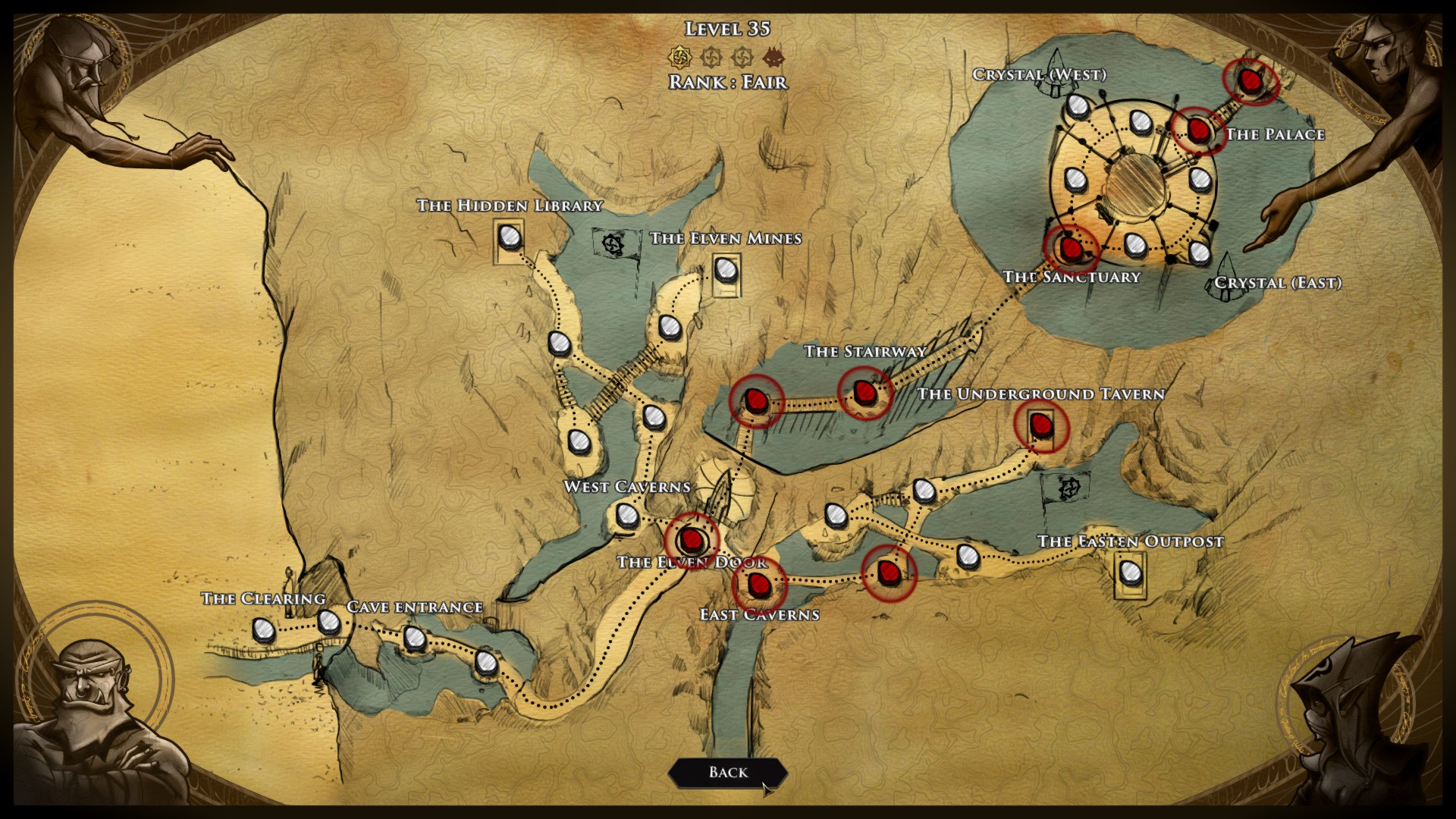 New Rank: Master
You unlock the rank fair when you complete a mission. You unlock the ranks Good and Perfect when you manage to complete a level with a good game that depends on the number of Moves & Units lost in a level.

The Hardcore game mode consists of only on rank: Master, which you unlock by completing an hardcore level with success. There arn't any specific number of Moves or Units to keep alive to unlock the rank as the challenge is to complete a these levels.
The Artificial Intelligence
The A.I. is set much higher in the Hardcore game mode. It has more time to compute but we left in place the one core cpu dedicated to computing as removing this would result in unbalancing the game too much between High performance computers and older machines.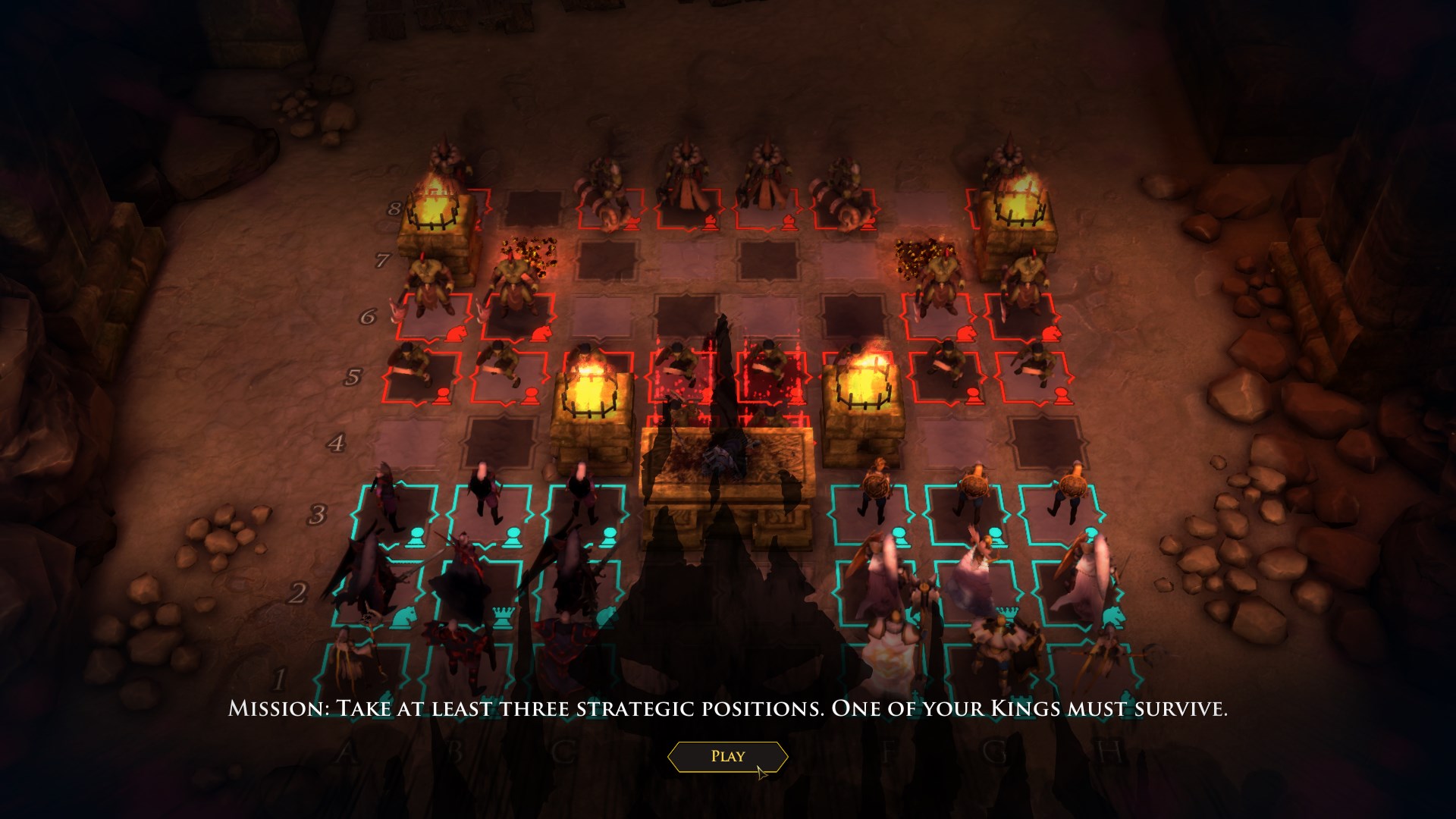 Why did we create this new game mode
Chessaria is a game playable by experienced chess players as well as gamers new to the game of Chess. You will not become a GM by playing Chessaria but we believe its a fun and interresting way to introduce the game of Chess to people that might be intimidated by it or pushed away by the graphics and static animations of the board game. The Adventure is a good way to introduce the rules and its pieces while making the challenges stronger as you progress in the game. Still we had to balance it in a way that makes the whole game fun to play and fair.

This new game mode allows us to set the level of challenge much higher without making the game unbeatable for players with an Elo score under 2800. We also wanted to make some of the levels we love harder as you might not have been prepared for a high level of challenge the first time you played them.

We hope you'll enjoy this new challenge!
Good luck and let us know how you're doing either here or on Discord!

Thanks for your support!
The Chessaria Team