Chameleon Swing Dev Update for 2018

In short, another successful outing of our mobile game at GEEK:
Chameleon Swing was voted as the Peoples' Favourite Indie Game for the 2nd year in a row! Thank you everyone who voted, it means a bunch, and congrats to GEEK for showing gaming culture at it's very finest!
Children and families played Chameleon Swing, achieving more high scores, goodies and prized postcards.
Congrats to Dan the Man with a score of 805m! And to Harry with 707m! The highest scores at GEEK!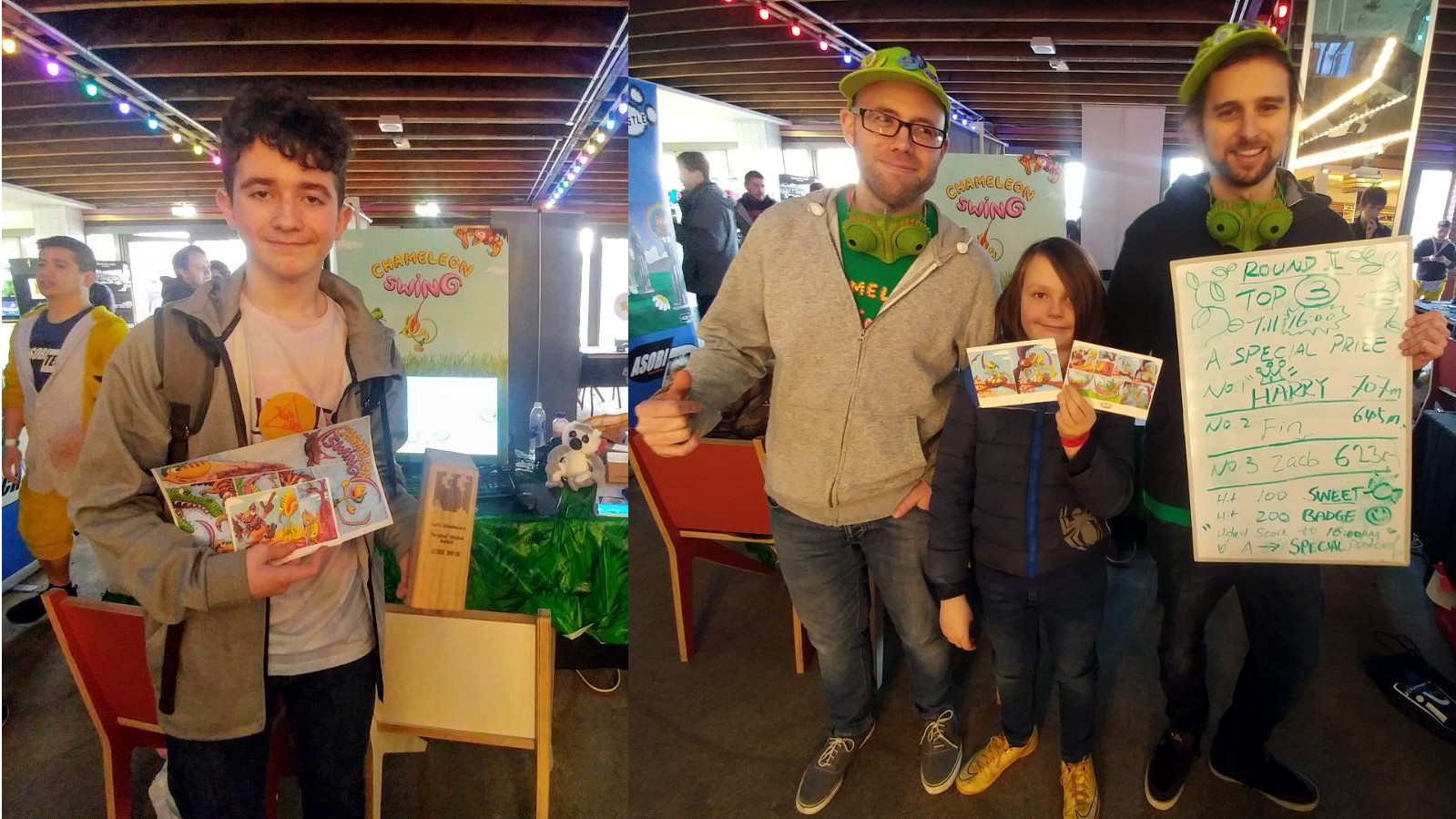 We also had some surprise guests to check out our "rebel" game!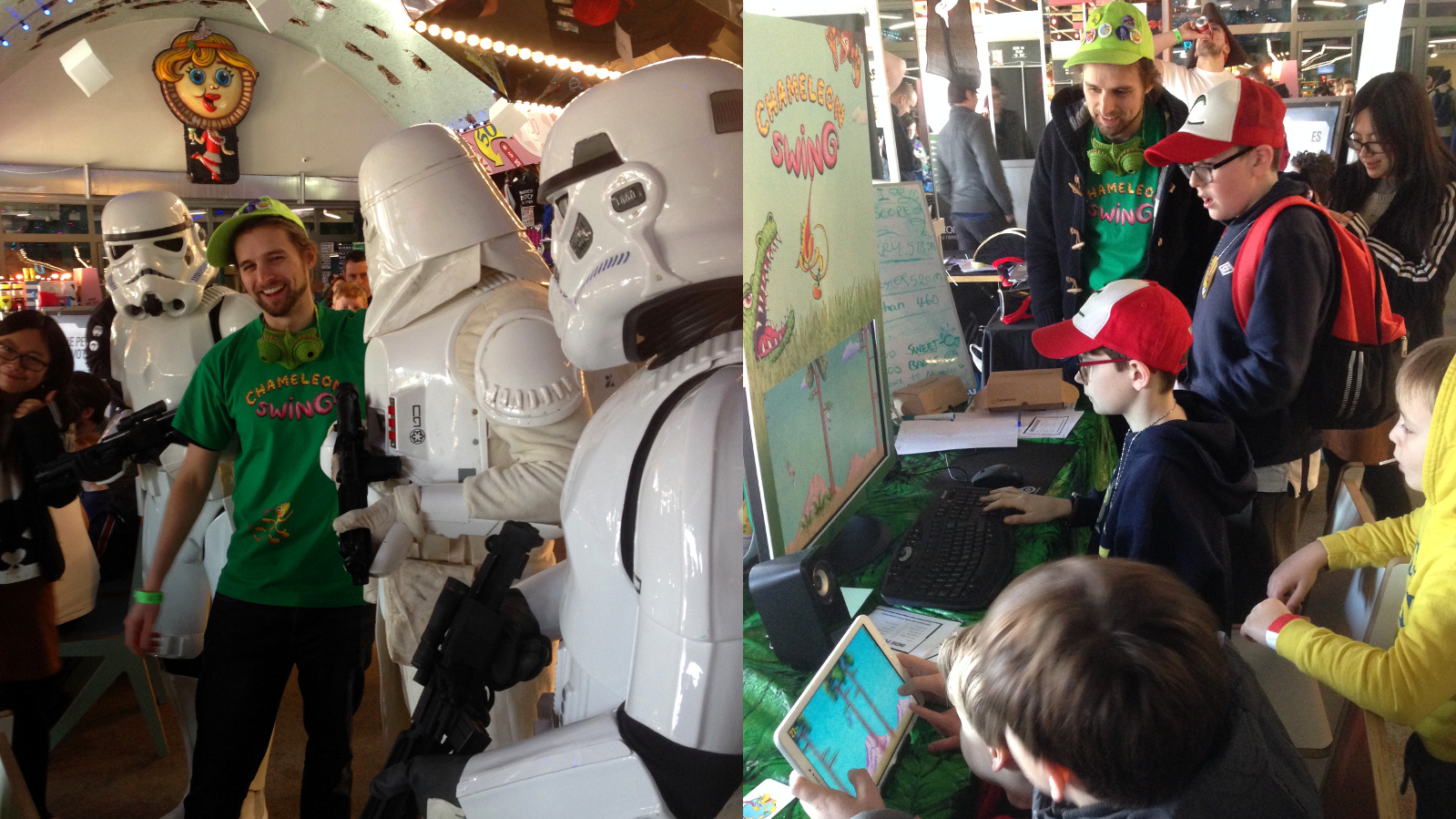 Update on the tutorial
We showed off our new aye-aye cloud tutorial but alas it looked visually too complicated. Our intention was to have a safe zone where players attempt to use the tongue mechanic in the clouds with the aye-aye shaman meditating and preventing Camil Chameleon from falling to his doom. So we have a new idea to make the tutorial simpler with easy button pushing tasks to learn the mechanic (Fingers crossed or should I say thumbs! Many thanks to Asobitech for the idea)
Update on the dice room
We have our dice room with coloured dice and special chameleon abilities. Some players are still uncertain of what all the abilities do and so for now, until we get our own pokedex/wiki in the game, here is the list of what they do.

Armour – Take a hit from any monster or obstacle (An extra life).
Arrow Tongue – shoots twice as long and three times faster than the normal tongue.
Horns – knock lemurs off branches and can take a hit against the eagle.
Spring Tail – bounce on the floor twice before dying.
New abilities are on their way!
Balloon Camil - Inflates like a balloon and bounces off the ground at various angles but slows you down 15 – 25 %.
Tiny Camil - Small Chameleon, the size of a finger nail, will be more nimble and difficult to catch for our Eagle and Crocodile.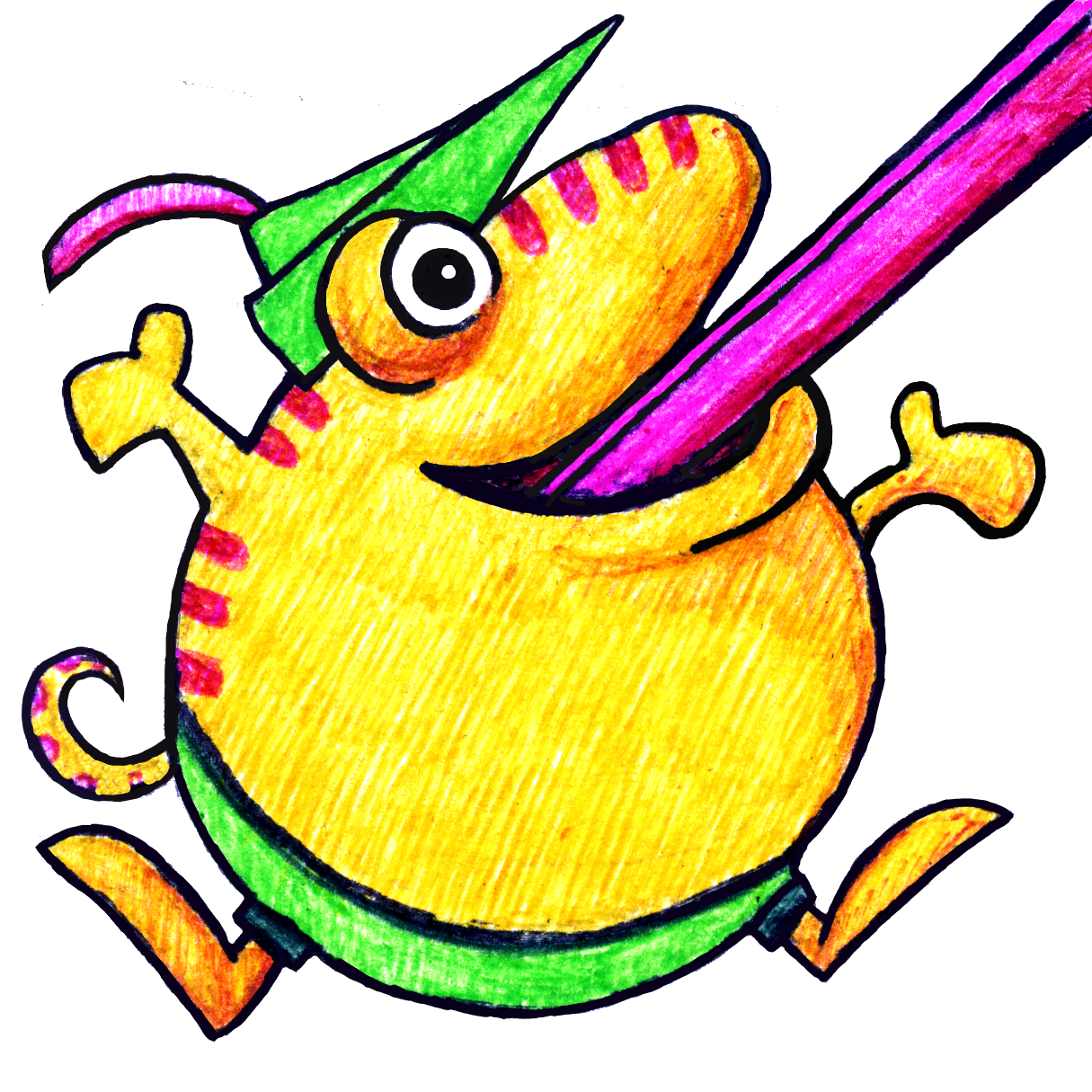 What we learnt from GEEK
When introducing new features into the game, it's important we don't disrupt its strengths. So what's the main strength of Chameleon Swing? Well, it has a simple tap and play functionality that allows players of all ages to quickly get involved; the game boasts a unique art style and aesthetic with quirky animal cartoons; as nice as these things are, they're not the major strength of the game. The major strength is the tongue swinging mechanic with its momentum and flow- it's the core gameplay loop- and it's not quite like any other game. Therefore, we believe more swinging equals more fun. A glimpse into the near future then: we'll be making it so that players have to wait as little time as possible between gameplay loops.
Latest Update
We have made the Chameleon Swing resolution more compatible and playable with older tablets and phone devices ensuring more people can have some swingy-tongue fun!
If you're interested you can download the game here free for your Android phone or tablet.
See you in the next one,
Kier and Jack