Exswingely Addictive

After having some GEEK success in Dreamland, it was time for Insomnia 61: four days of Chameleon Swing fun.
We had interest from across the board, from indie developers, gamers, families, teens and our target audience (kids from 6-13 years). Kids picked up Chameleon Swing quick and fast! Once players "got it", they wanted to master the tongue swinging mechanic (no easy feat!). The better they got, the more addicted they became: swinging further and faster, honing every ability, and then dying to spiky trees for the 50th time. They died, but they died a little better than the time before!
A Snack Game
The simple tap and play functionality allows for quick and easy access without the need for any previous gaming experience.

Unique Game Features
Very accessible, touch and play

Easy to learn, difficult to master

Tongue swinging mechanic with momentum and flow

Hand-drawn cartoon characters with backstories

Competitive elements for long-time players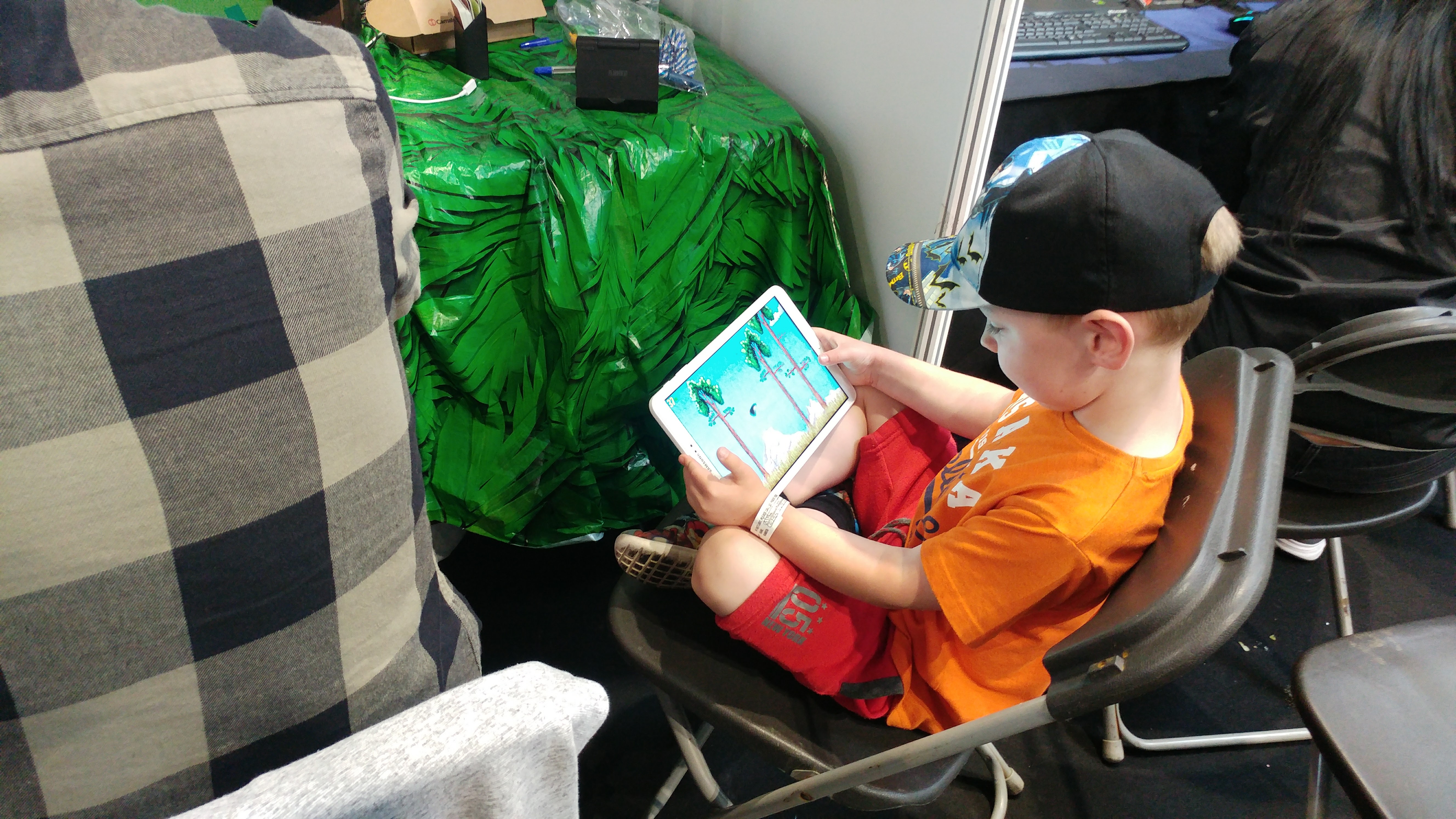 There is always extra polish needed to finish a game and Chameleon Swing is no exception. The list is long, but from the ample feedback we received at Insomnia 61 we can't wait to delve back into the characters, the stories, and GameMaker to build the game assets.
If you haven't downloaded the game for the Android do so for free at the link below. We will keep you informed of future Chameleon Swing updates, especially for iOS(which WILL happen!).
Thank you and keep on swinging!