Game Beats
A lethal virus has infected Treasure Island,San Francisco and it is up to Captain Winter, a U.S. Army soldier working with the Center for Epidemic Research and Control (CERC) to stop the mysterious and deadly Pangu Virus from spreading to the mainland. The Cepheus Protocol is an independently developed top-down RTS inspired by XCOM, Company of Heroes, and Parasite Eve.
In Cepheus Protocol you will make decisions that will force civilians to either rally behind you or attack you outright. How you decide to combat the virus is entirely up to you. Will you fire bomb and leave no trace of human life behind or will you try and save everyone at the cost of your squad's safety. The game features a full day and night cycle and will adapt over time to make the Infected more dangerous as the days go on mutating and adapting to combat the player at every turn.
---
Dev Update #3

Over this week we worked to cleanup and expand upon some ideas we weren't so sure about over the previous weeks relating to level design and we worked to get further assets implemented and ready for our coming up internal playtest.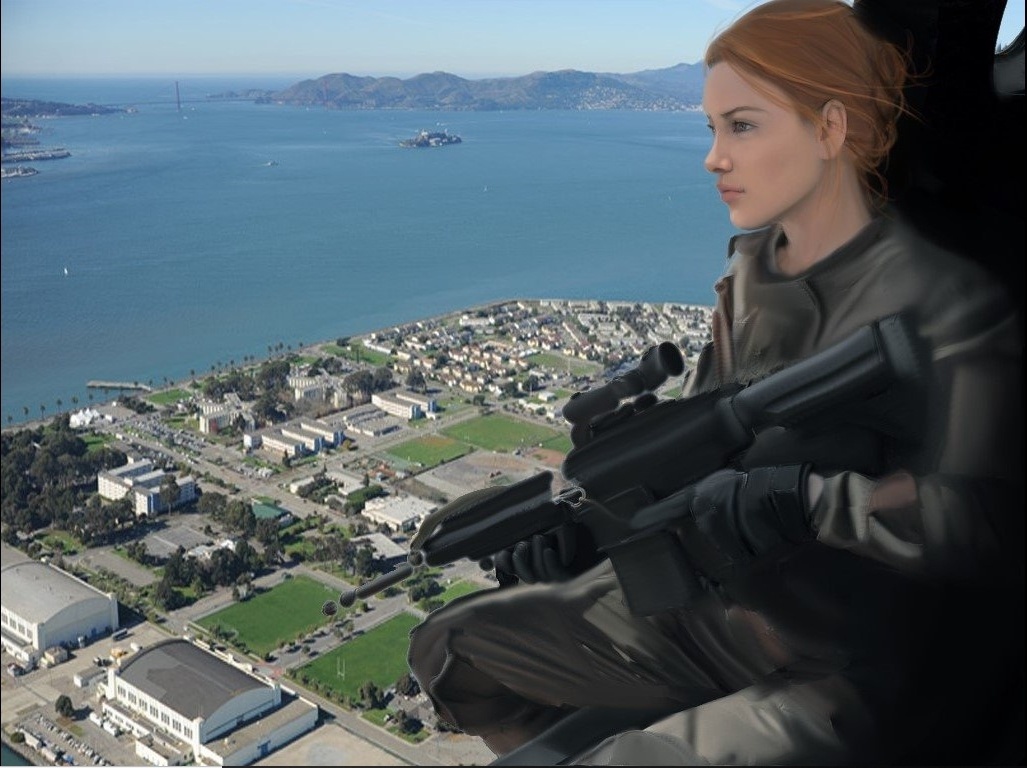 Our wip indiedb splash graphic for the main page, Ashley is still working to polish/finalize this beauty up!

Community Discord Server

We started a Discord! Join it and support the game we're still turning on the lights so it will be more filled in over the next few days!

Level Design:

Jacob worked to implement and update his commercial and residential zones. He got a few fire escapes meshes from Dimitry this week and they've been cracking away at polishing up that zone for their deadlines.
Joel worked on his player starting island after some internal discussion we're tweaking it further to give players more space to build defensive walls as we felt the building - neutral structures around this starting area didn't provide enough space for guard towers to be effective for the AI.
Anton further worked on deformation in his district and established further buildings and layout for this zone.
---
Modeling:
Efrain worked on the high polys for the remaining weapons and getting ready to deliver them to rigging. They are coming out quite awesome!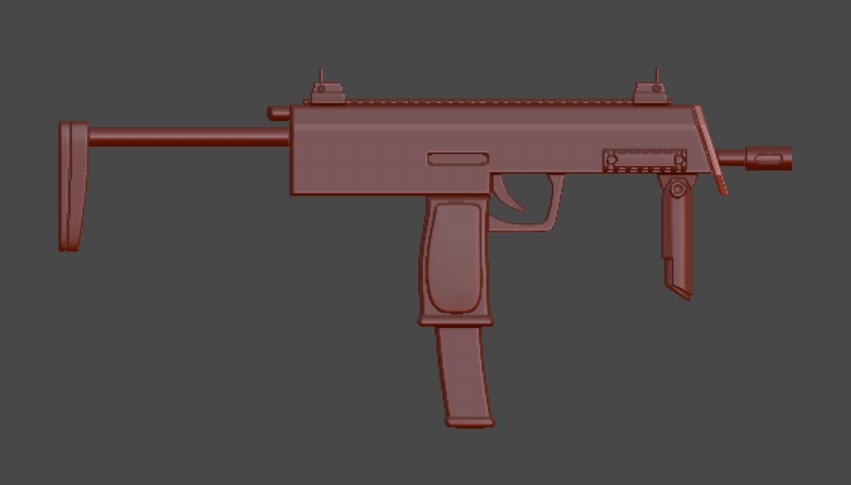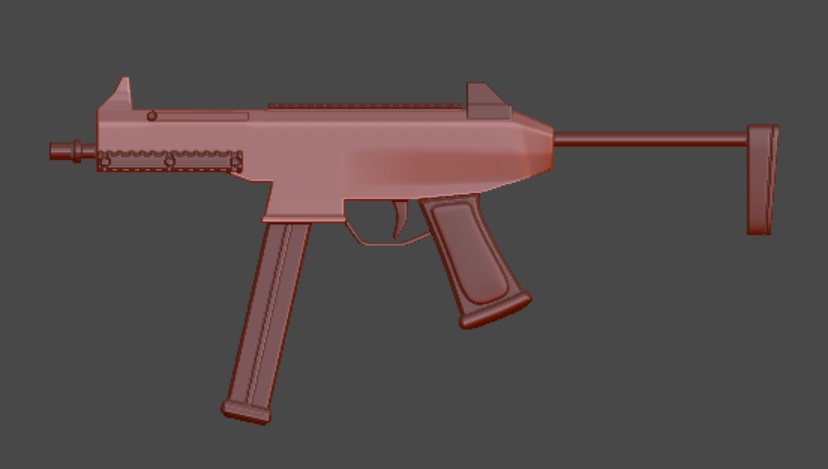 Rich got us the blockout of the black-hawk so we could start to get the rig created and pass it into the engine for testing before we finalized them.
Lauren did her first texturing pass on the transport helicopter. Its getting there!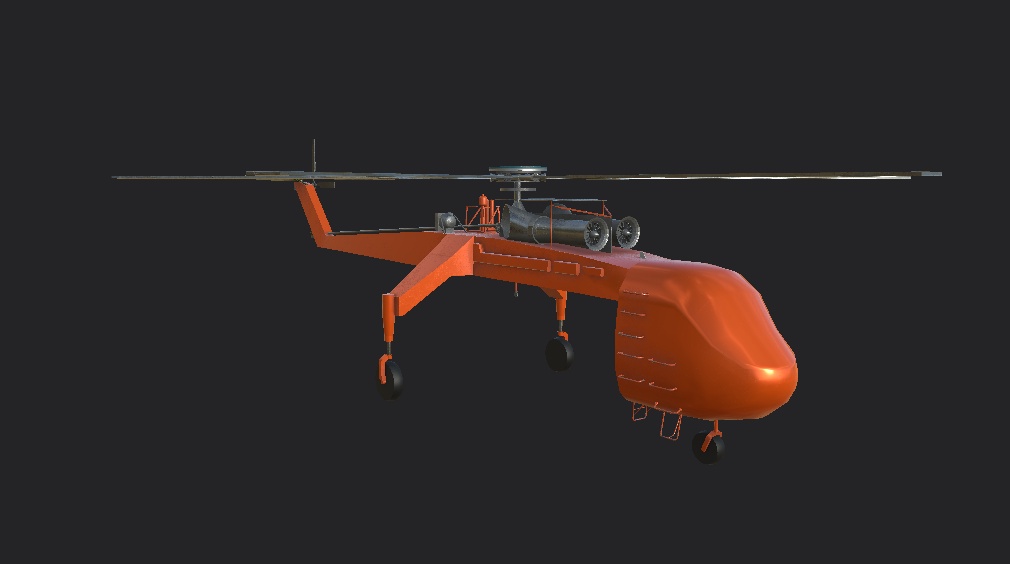 Dimitry
Worked on the building meshes for the deployable structures in the game.
---
Programming
Derek worked on the door and gate system for AI and NPC's alike!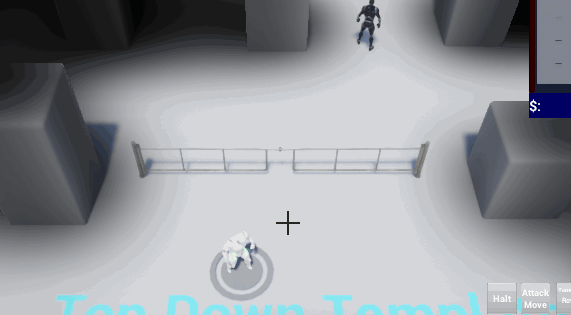 We had a few issues relating to making sure the Navigation Mesh was responding correctly but its now fully dynamic and working!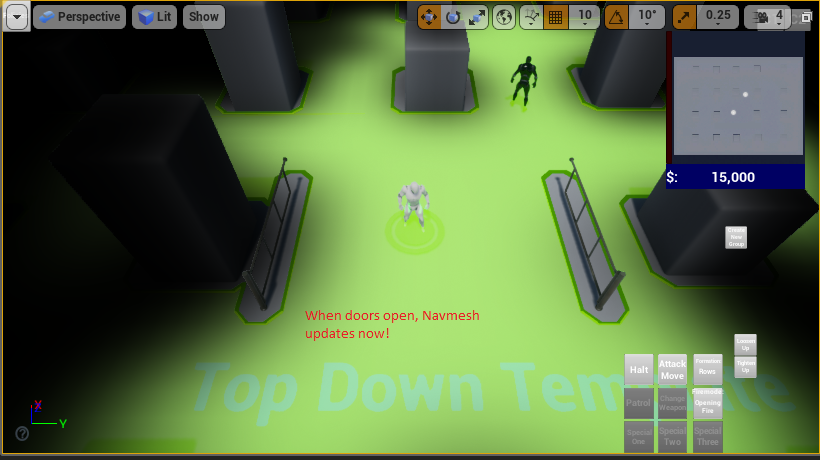 After some mishaps nightmares are made up related to the vehicle system we were creating. We decided to take it out back and shoot it promptly several times before simplifying the system.
---
You have been warned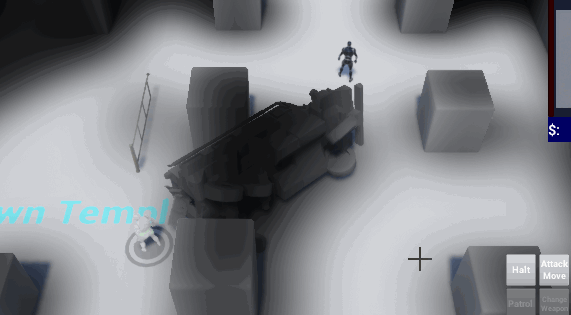 After some reflection we fixed her up and got a working garrison and car system working a few hours after. We'll work over the next few days to polish these systems up and improve the AI's turning logic to fake the most realistic approaches to car movement in RTS games.
Concept