Game Beats
A lethal virus has infected Treasure Island,San Francisco. It is up to Captain Winter, a U.S. Army soldier working with the Center for Epidemic Research and Control (CERC), to stop the mysterious and deadly Pangu Virus from spreading to the mainland. The Cepheus Protocol is an independently developed top-down RTS inspired by XCOM, Company of Heroes, and Parasite Eve.
In Cepheus Protocol, you will make decisions that will force civilians to either rally behind you or attack you outright. How you decide to combat the virus is entirely up to you. You can fire bombs and leave no trace of human life behind or you can try and save everyone at the cost of your squad's safety. The game features a full day and night cycle and will adapt over time to make the Infected more dangerous as the days progress. The Infected will mutate and adapt to the player, creating a challenge at every turn.
You will control fully customizable teams that you will send into the infection zones to do CEDA Missions, help civilians, or just seek out Patient 0 . You will lose men if your arent careful and be forced to train and recruit from your player base. Each solider will be unique to a point with randomly generated traits and skills allowing you to tailor them with specific tactics.
You will have to use all the tools in your arsenal and research the plague to discover its origins. You will use your knowledge to cure it to stop the virus before it causes everything to spiral out of control. You will hunt Patient 0, a unique carrier with special abilities that gets stronger as the days progress. You will be confronting and fighting her over a span of main missions and side objectives riddled across the island.
---
Over the week myself and Andrew worked to implement a character creation system that will randomly generate different armor configurations for different units upon creation effectively allowing us to give bit of randomization to newly built units. Aside from that we started to formulate a character customization UI.
In these simulations we showcased how on each "play session" the units would randomize their starting out gear
We immediately tossed the system into the levels and checked out how the system handled in various environments. Overall its looking pretty rad and we'll be expanding the system substantially over Oct so we can wrap it up by the conclusion of the month. Next up we have misc objects like water canteens,a few different helmets, base BDU's, hair styles and knee pads.
Next we worked to implement the individual unit customization heres a basic mock-up! We'll again add a few more choices in the latter version and add more preview weapons and a few special preview animations in the window.
Worked firstly on a spore node that will increase a units infection level if they arent properly geared for those zones. Basically when your inside these gas/infection zones they will slower your max sight radius of any units inside it and slow tick at your units infection level till they die.
Worked on the mission manager system and got that baby all situated take a look at the beauty! A few beauty shots of basically the dynamic kill count mission type Derek added in this week.
Bongani showed his mostly final CERC logo will require a few adjustments here and there!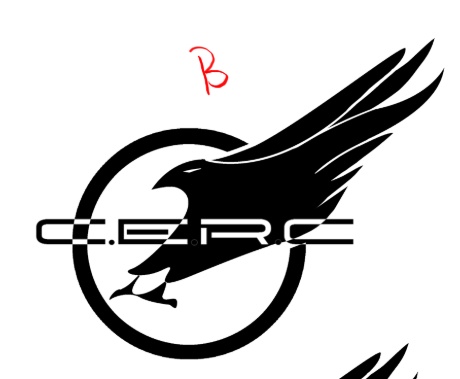 Worked on the Berserker and got quite well in his first week. He'll be done quite soon i would imagine!
Andrew again worked on the customization system shown above and added a few last minute additions tonight to the systems. A basic helmet + base BDU progress for the males
Jacob worked on further refinement of his section with the new level streaming system implemented and replaced more of the housing with a new version. He'll be working to completely close out this section by the 14th as with the rest of the level designers.
Thad worked to cleanup and catch up on lost time after we had to recreate portions of the landscape and repaint some segments to a few optimization approaches we had to implement.
Joel worked to finish up a few parks but over further discussions we decided to refine and add a few details across his section like a expanded port/docking area and larger warehouses to better accommodate gameplay requirements of the zone.
Also with Joel and some of the level designers we talked about modernizing some of treasure island by adding skyscrapers and larger naval/docking zones. So they will be working on that over the next week.
Satya didn't get much time to work on his section this week because he got busy but he did some very good work check it out!
Again these are wip and some assets are placeholders like some of the textures till our artists have time to make more customized variants
Vlad got most of his vehicles approved by the art director
Recruitment
Currently we are seeking talented individuals in the following roles. It should be noted the project is post launch compensation and we are incredibly willing to work with any individuals schedule that might be interested. Feel free to send me an example at with your reel.portfolio and/or website.
3DMax Animators
Prop Modeling
Character Modeling
Concept Artists
Email : recruitment@halcyonwinds.com
Community Discord Server
We started a Discord! Join it and support the game we're still turning on the lights so it will be more filled in over the next few days!