Game Beats
A lethal virus has infected Treasure Island,San Francisco and it is up to Captain Winter, a U.S. Army soldier working with the Center for Epidemic Research and Control (CERC) to stop the mysterious and deadly Pangu Virus from spreading to the mainland. The Cepheus Protocol is an independently developed top-down RTS inspired by XCOM, Company of Heroes, and Parasite Eve.
In Cepheus Protocol you will make decisions that will force civilians to either rally behind you or attack you outright. How you decide to combat the virus is entirely up to you. Will you fire bomb and leave no trace of human life behind or will you try and save everyone at the cost of your squad's safety. The game features a full day and night cycle and will adapt over time to make the Infected more dangerous as the days go on mutating and adapting to combat the player at every turn.
---
Dev Update #4
Over this week we revised and worked on a few internal systems, worked on polish across the board and worked with the other divisions as they worked towards their internal deadlines.
Concept
Maik drew some promo art and designs for the "Exploder" class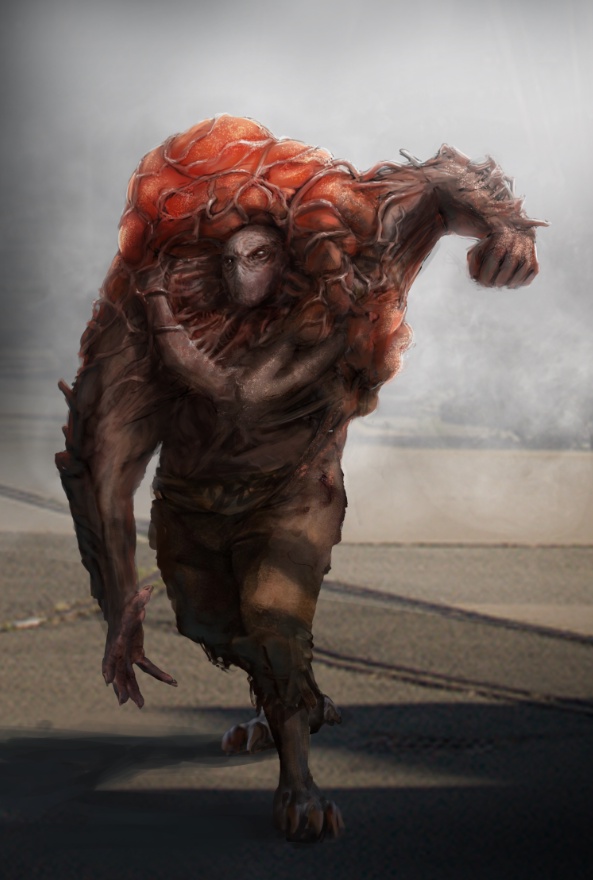 Plus a cool little promo shot for the spitter.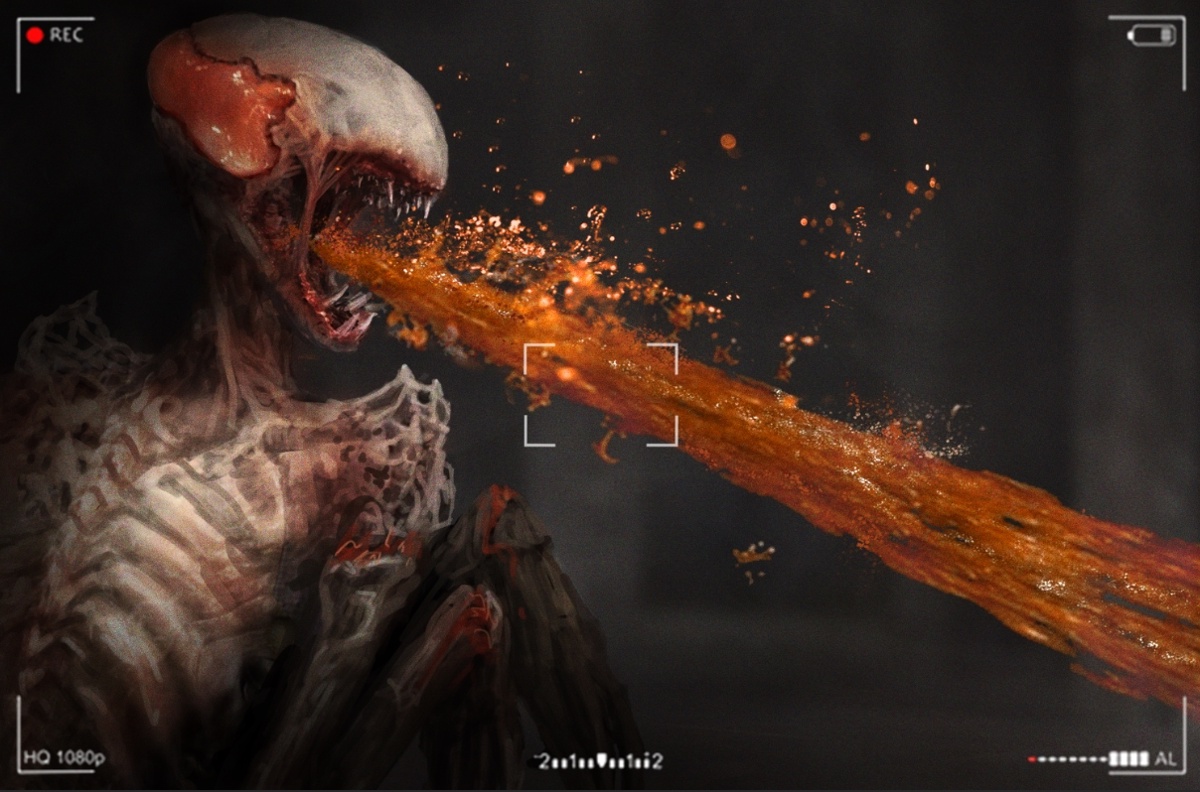 Bongang worked on some mood paintings. We opted for version 2 and pushed that into the final stages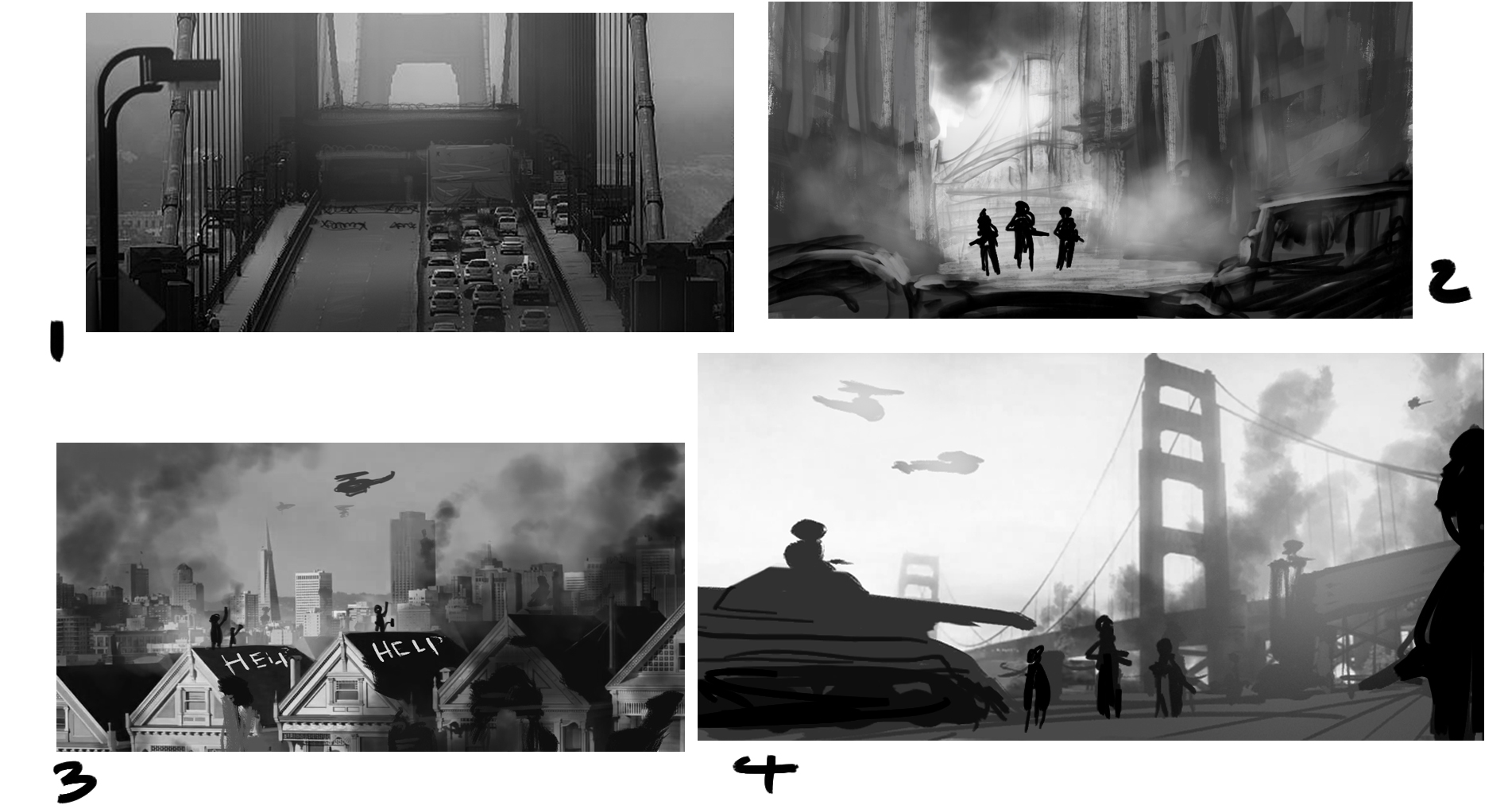 Modeling:
Dimitry worked on the other building type and worked to get it ready for skinning.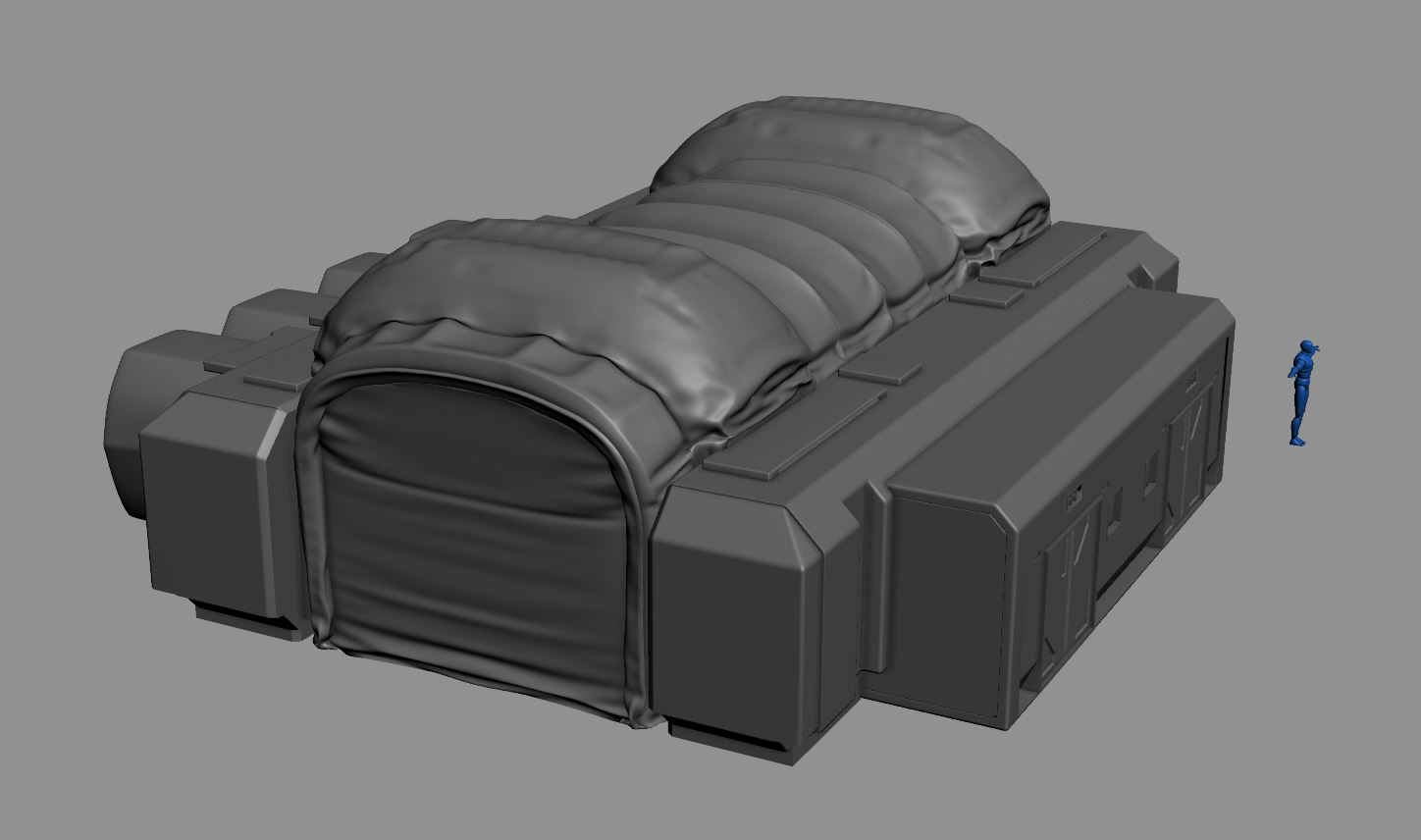 Rich further detailed up the cougar ensuring all the bolts and belts are almost finalized!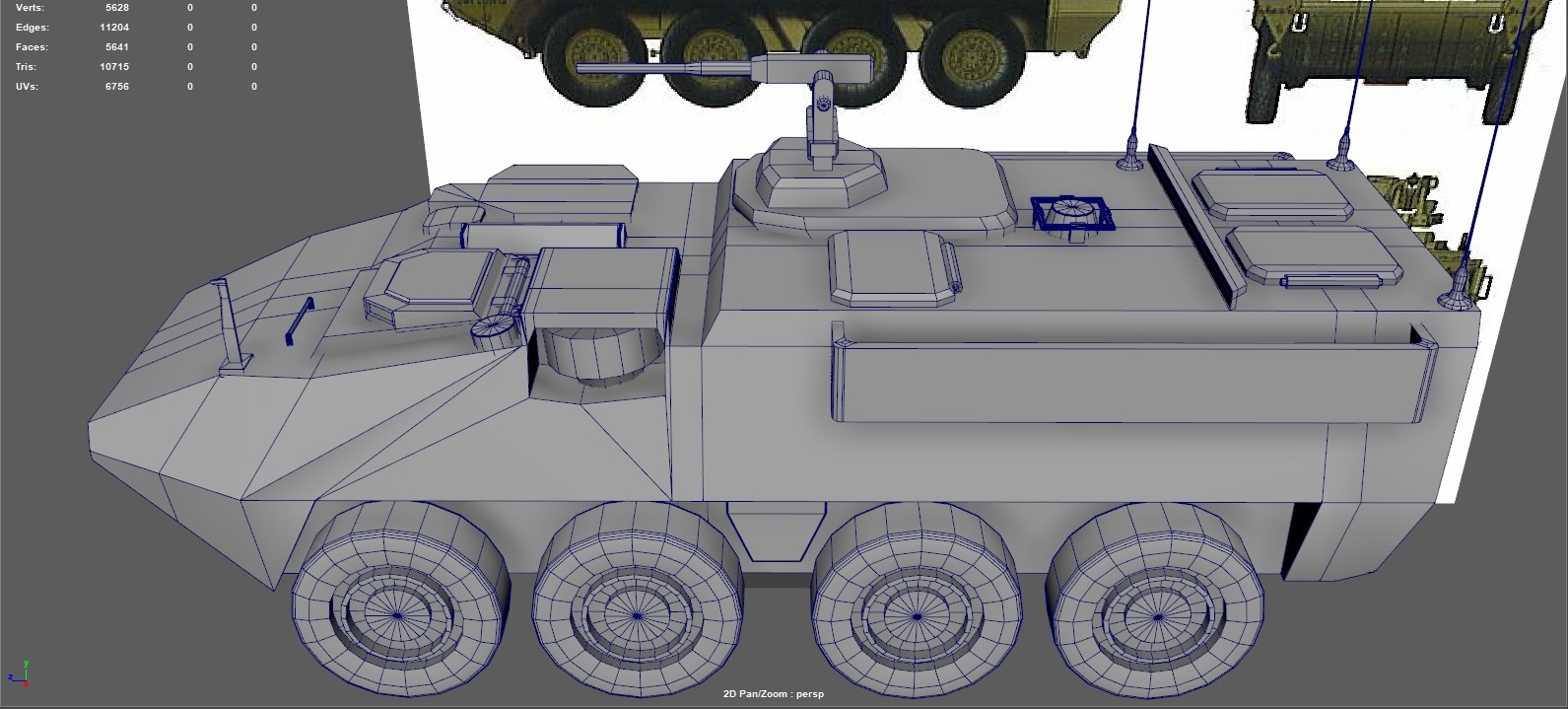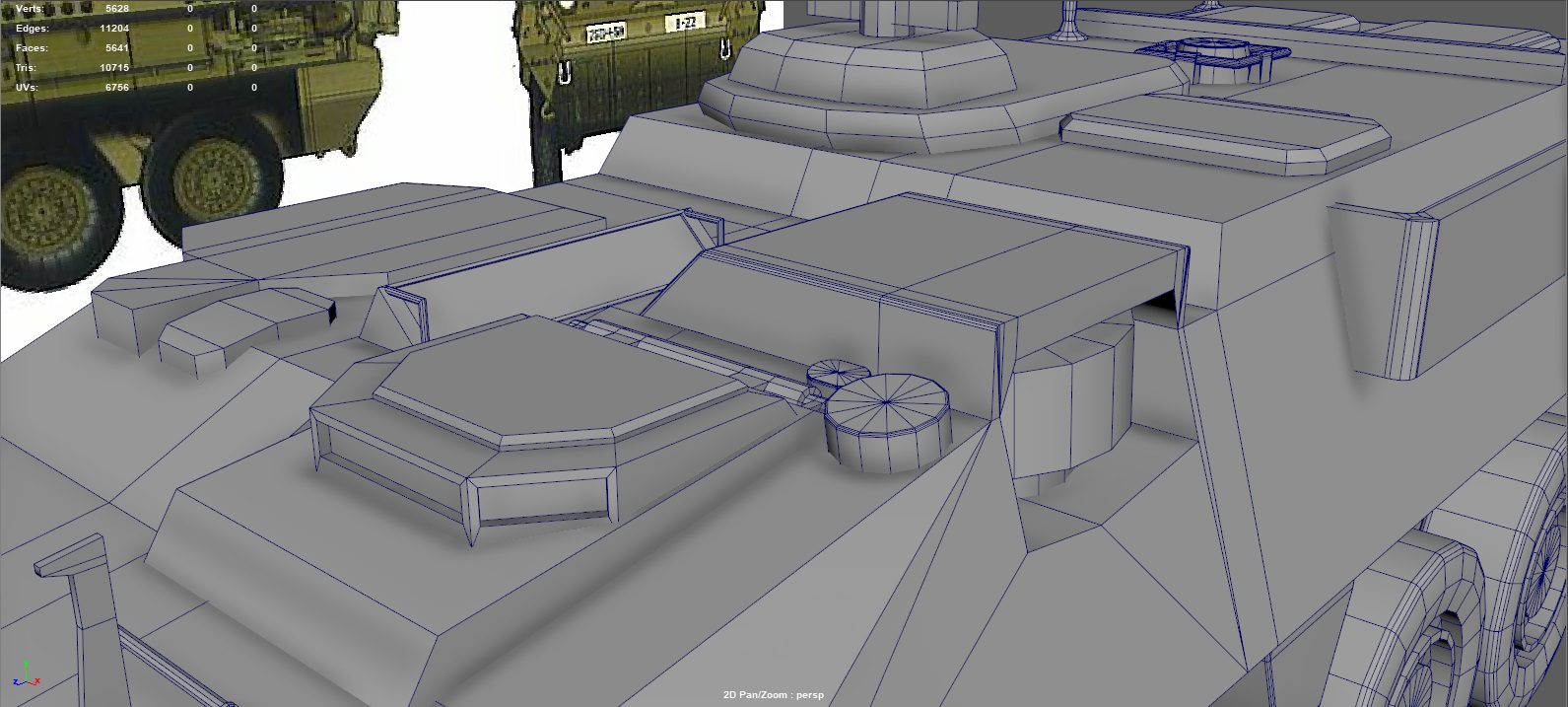 Elfrain worked on finalizing the high polys and UV"s working to get them situated.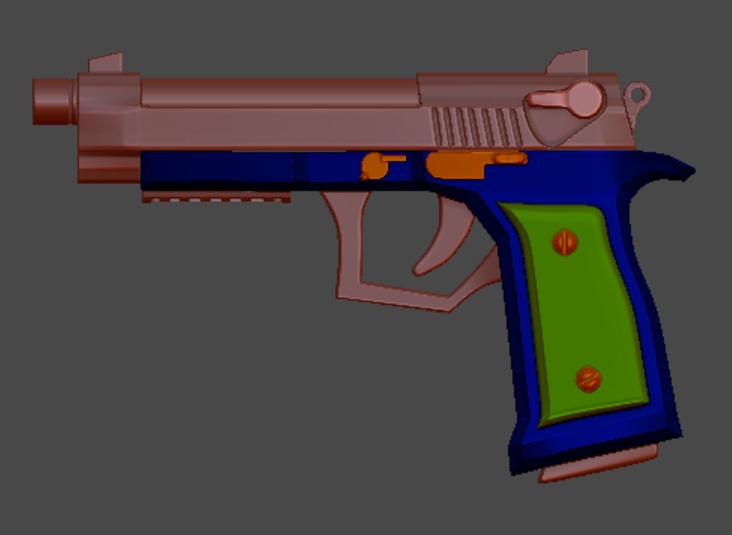 Chris our new character modeler started today working on on the infected spitter. In a day hes well on his way doing an excellent job on it. We gave some tweaks and edits and he was off to the races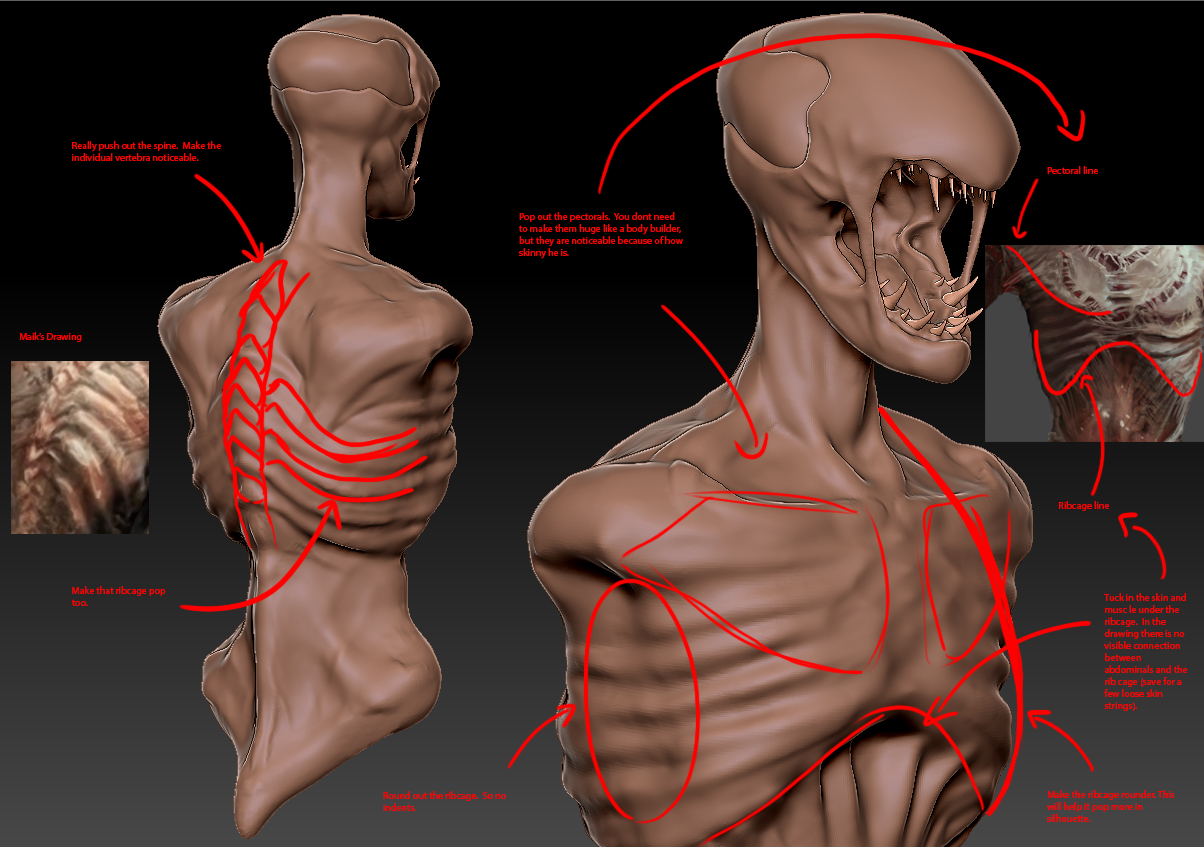 Level Design:
Jacob finished his commercial zone mostly and started planning for his interiors and detail passes.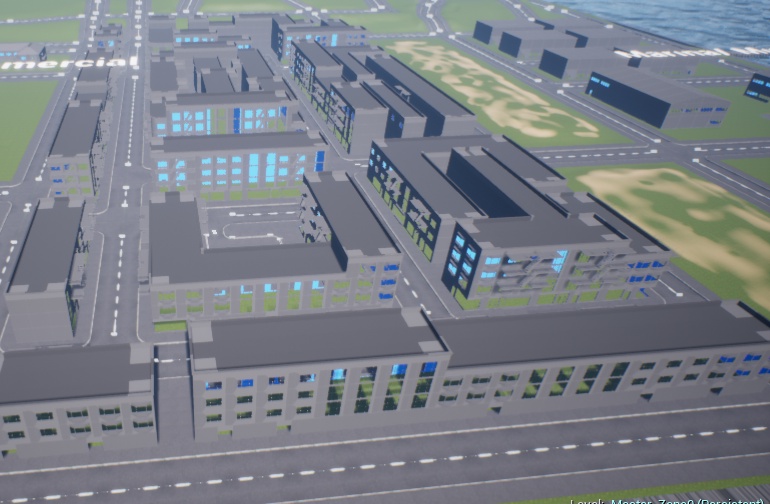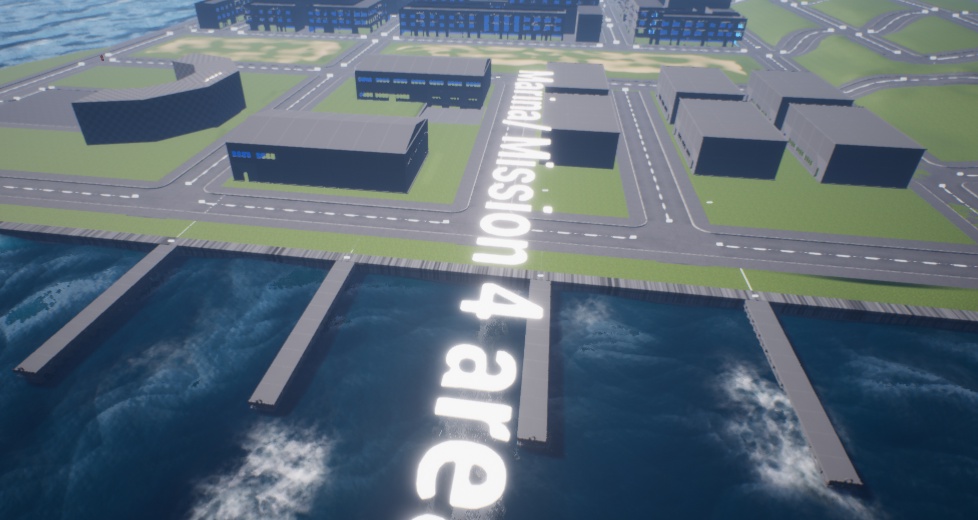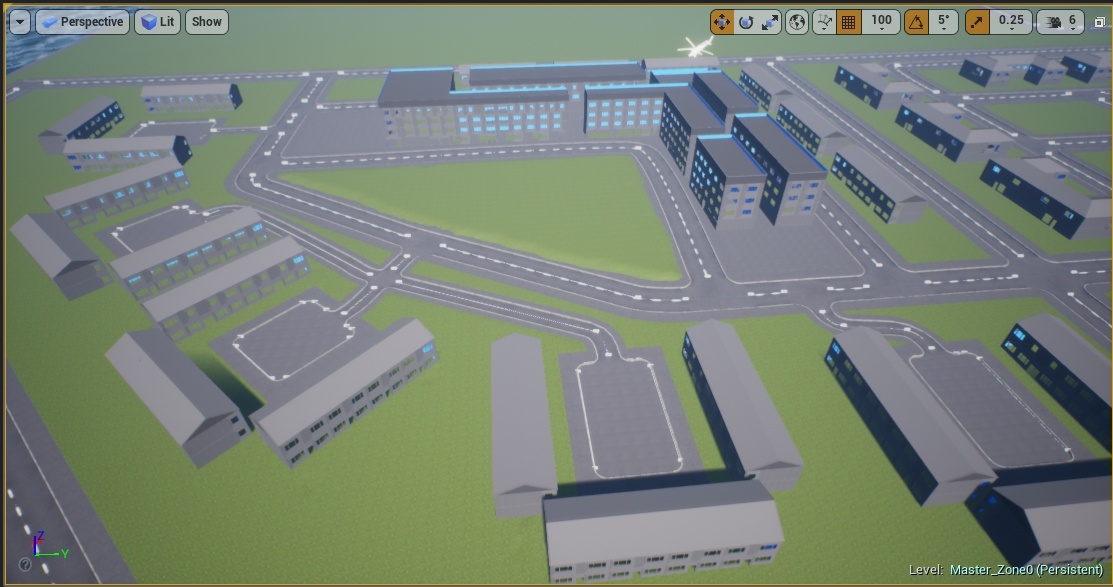 Joel and Anton
Were delayed this week with revisions and life so there wasn't much to show really.
Programming:
He also worked on the talking logic for NPC's in the world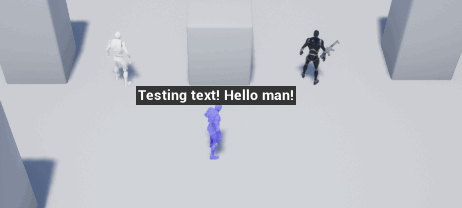 Then he mocked up some UI designs for the main menu and various other screens. The loading screen will be next more in the polish stages.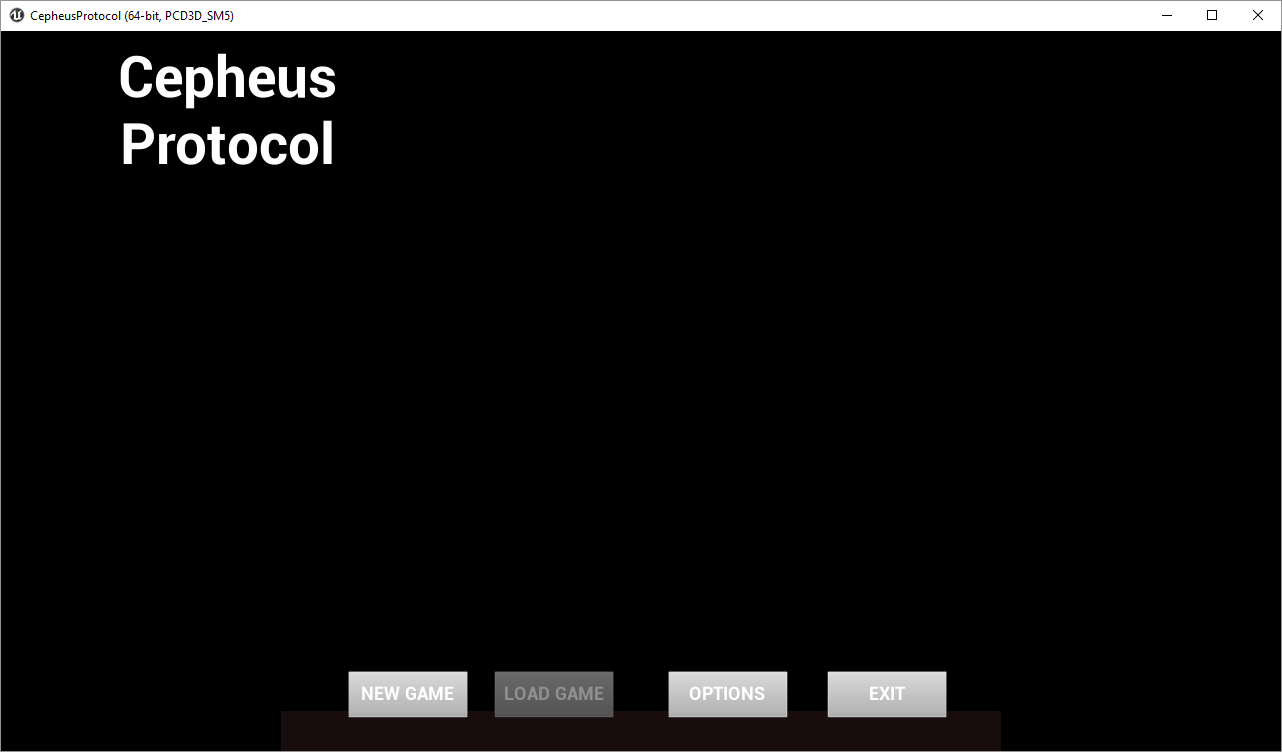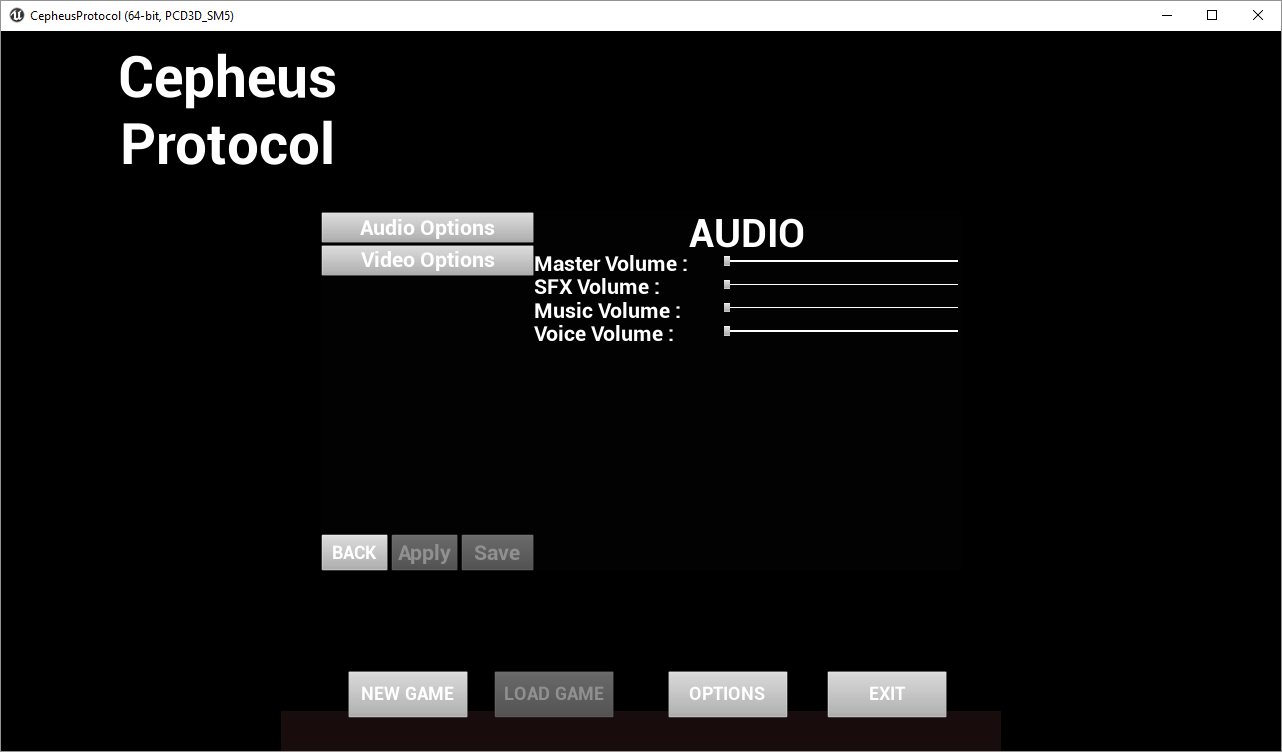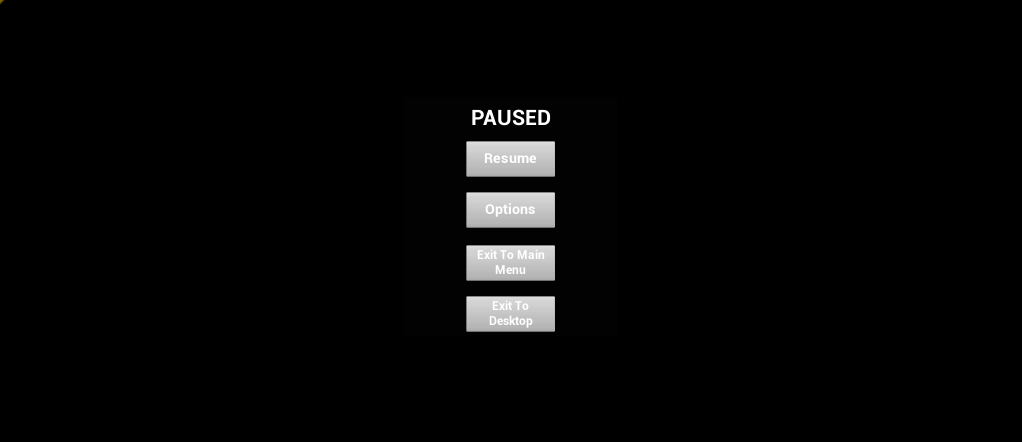 Derek worked on a few quality of life/ odd control bugs we had for selecting units and refined the selection logic.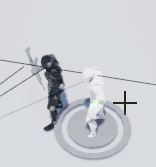 There was some refinement to the driving logic but it will require more extensive tweaks over the month to come! But its looking great.

Robert
I worked on some base weapon attachment and creation systems and worked to get any AI that are armed with guns the ability to perceive their environment and have the ability to shoot and kill other targets. You can see an example of some early trace tests and latter the working system where the Military unit shoots the red "creature" dead causing it to rag doll.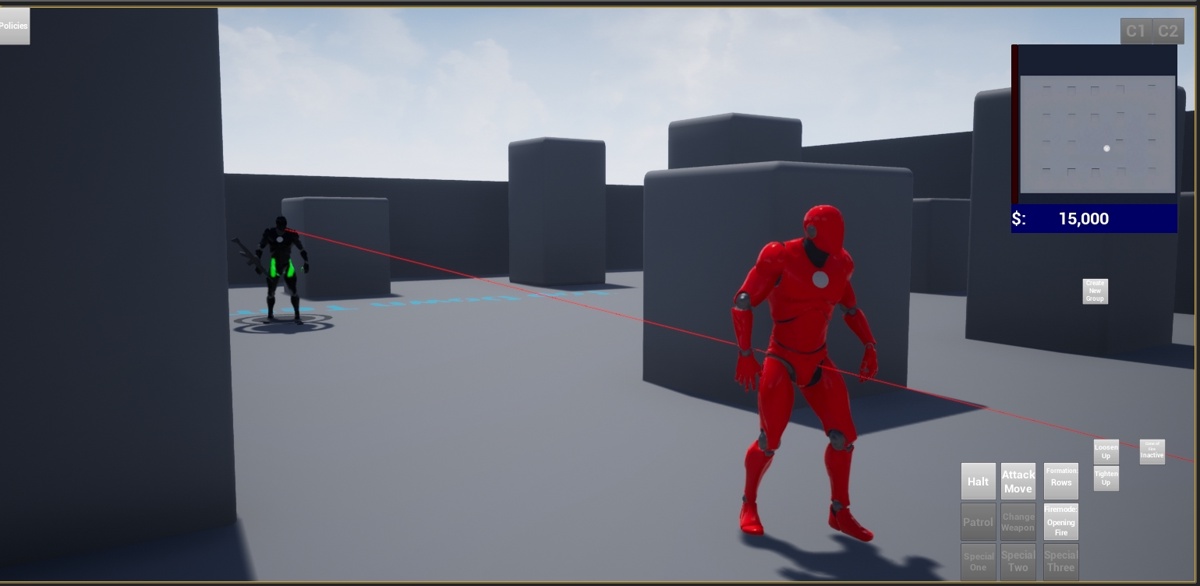 Naturally in the final there would be a proper animation/and muzzle effect but this was effective enough to let me know my code was functioning in the base form.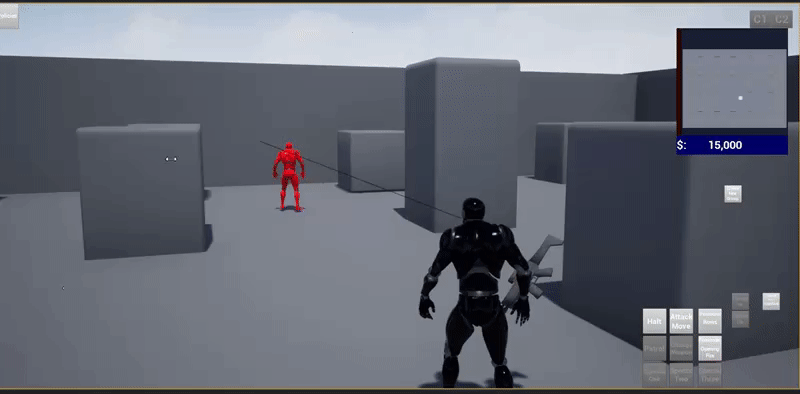 Animation and Rigging
Clara worked on the Black Hawk rig plus just her duties for managing deadlines internally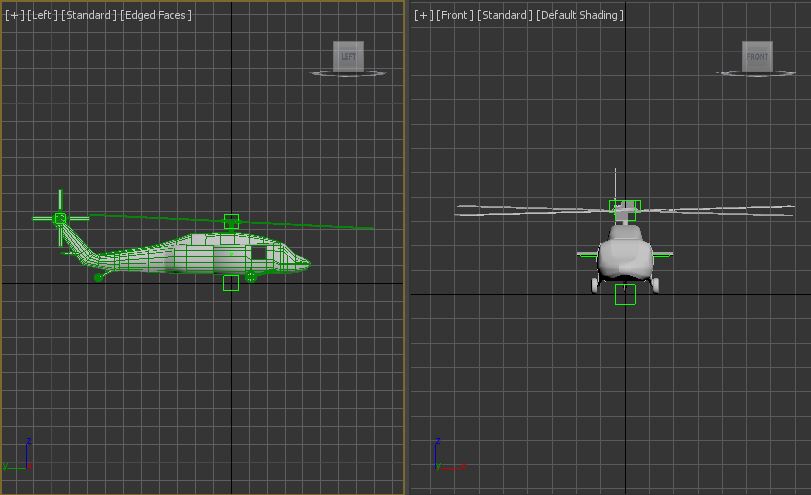 Philip finished re-targeting and cleaning up the military anims not much to show for these as they are heavily WIP.
Recruitment
Currently we are seeking talented individuals in the following roles. It should be noted the project is post launch compensation and we are incredibly willing to work with any individuals schedule that might be interested. Feel free to send me an example at with your reel.portfolio and/or website.
Animation
Prop Modeling
Character Modeling
UI Designers
Level Designers
Email : recruitment@halcyonwinds.com
Community Discord Server
We started a Discord! Join it and support the game we're still turning on the lights so it will be more filled in over the next few days!