Game Beats
A lethal virus has infected Treasure Island,San Francisco and it is up to Captain Winter, a U.S. Army soldier working with the Center for Epidemic Research and Control (CERC) to stop the mysterious and deadly Pangu Virus from spreading to the mainland. The Cepheus Protocol is an independently developed top-down RTS inspired by XCOM, Company of Heroes, and Parasite Eve.
In Cepheus Protocol you will make decisions that will force civilians to either rally behind you or attack you outright. How you decide to combat the virus is entirely up to you. Will you fire bomb and leave no trace of human life behind or will you try and save everyone at the cost of your squad's safety. The game features a full day and night cycle and will adapt over time to make the Infected more dangerous as the days go on mutating and adapting to combat the player at every turn.
---
Dev Update #5 Additive Animations For Everyone!
A big keynote for this week was figuring out a huge feature for utilizing additive animations. Aside from that everyone else on the team kept trekking along for their weekly updates. We also brought on several new concept artists and other developers to bolster our development. You'll start to see their work over the following weeks to come!

Animation
Over the week we worked to implement additive animations and have a few setbacks we finally got the system situated. Basically an additive animation allows us to apply animations over a base to lower the overall amount of animations required. You can see in this example we applied over a default walk cycle 3 idle poses for 3 different guns making it so we dont have to reanimate and tweak it for every variation in our animation software for every single different type of pose or stance type.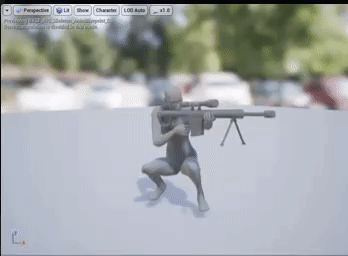 ---
Level Designers:
Jacob worked on further polish and refinement to his sections
Anton Blocked out some different buildings types that will comprise the upper districts
Joel worked on blocking out and establishing Chelsey's home in the confines of story missions
---
Modeling:
Elfrain worked on the Scar and M9
Rich Finished the Striker NPC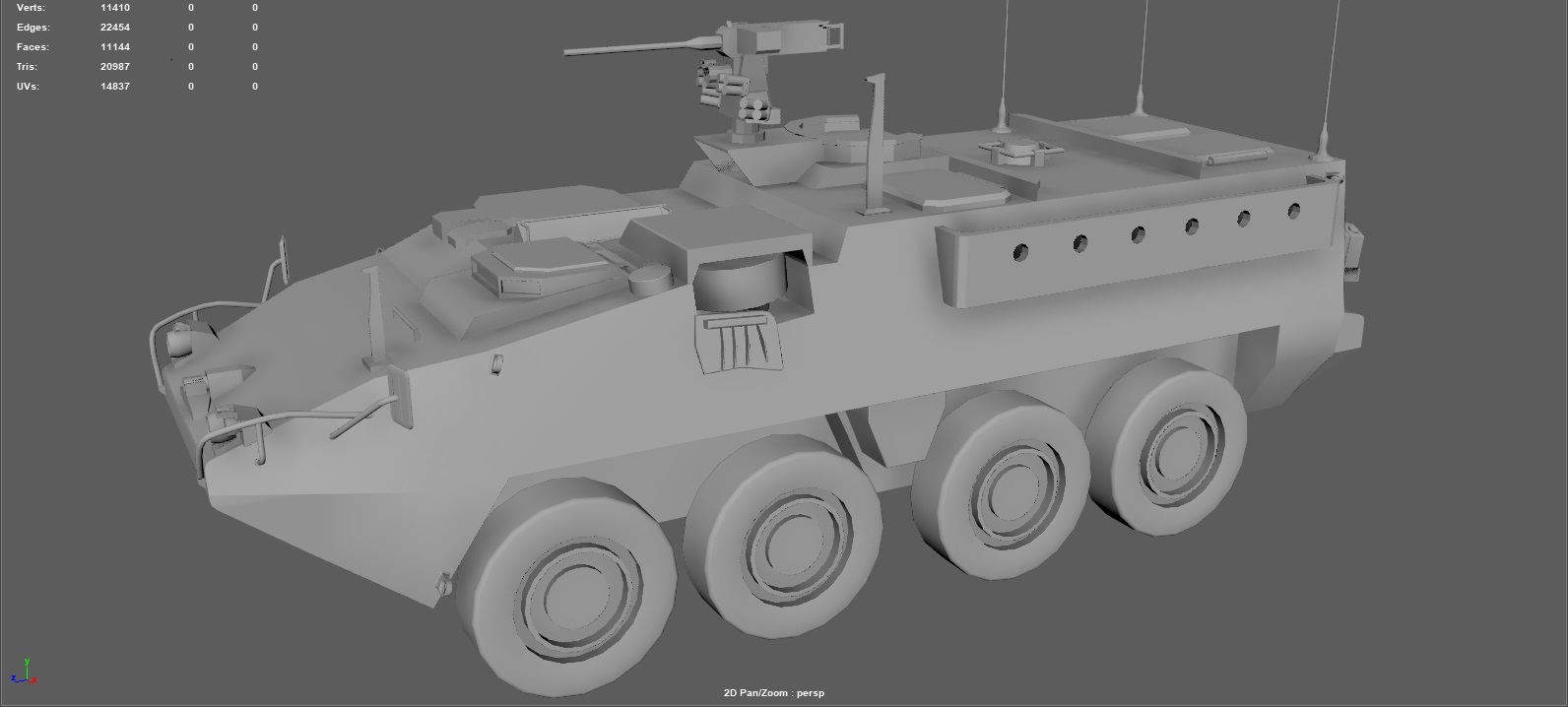 Dimitry polished up the motor pool
---
Concept Art:
Jon drew up the civilian hold: This structure is for if you decide to take civilians in to save them from the infection they will reside in this compound inside your base.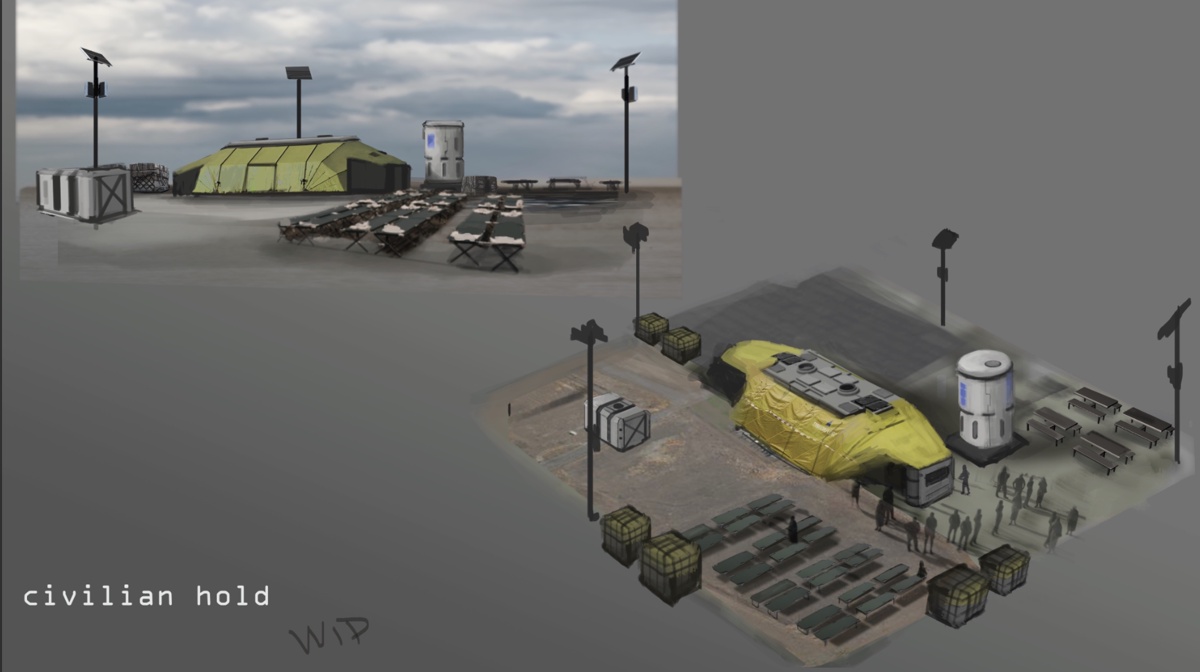 Bongani worked on polishing up some mood paintings for mid game late. They still require some final edits overall but its getting there!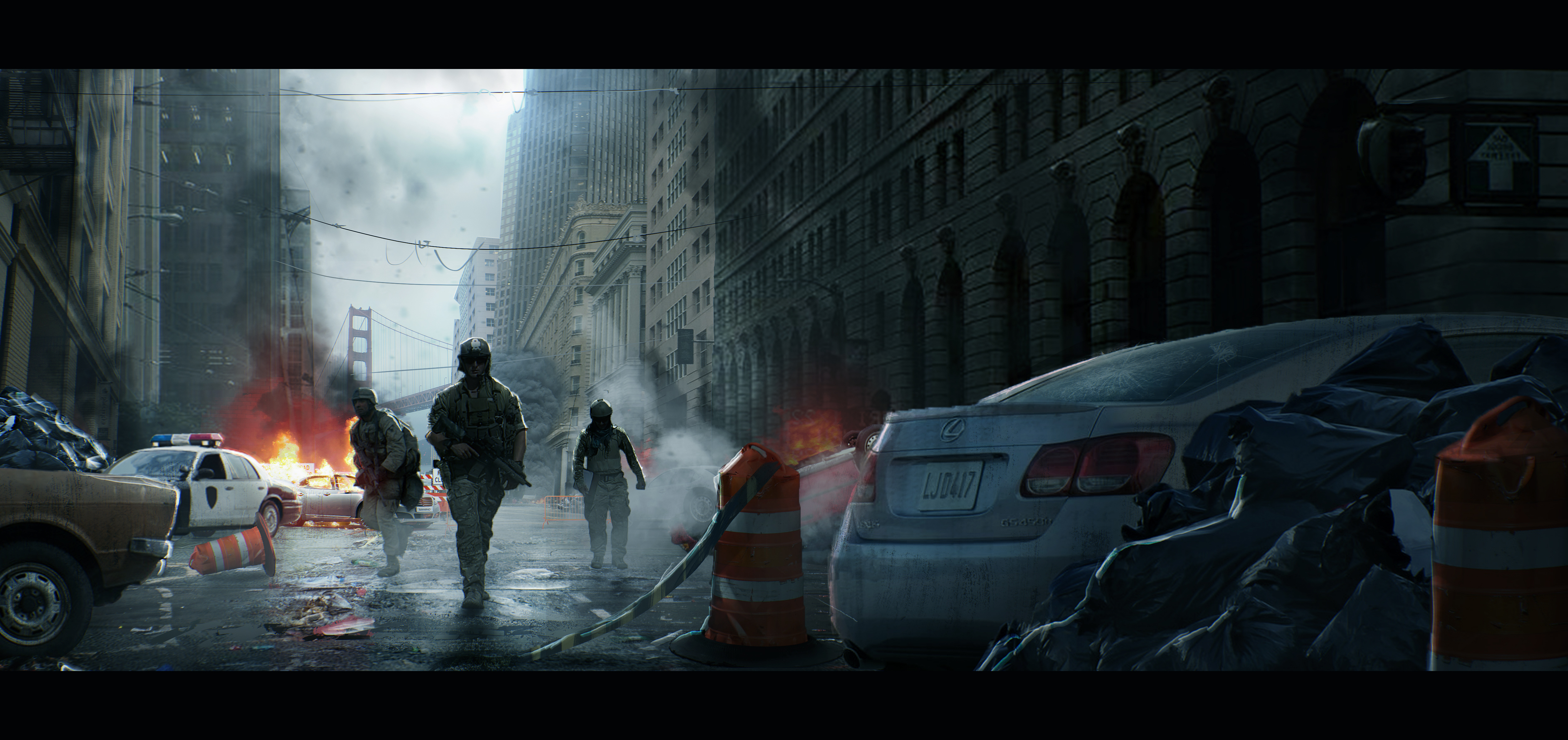 ---
Programmers:
Derek Worked on further refinement to the vehicle systems and UI for navigation for initial blocking out of functionality
He worked on some Vehicle AI and tested it out in the testing environment Epic provides to indie devs to fine-tune and clean it up.Over the next few days we hope to wrap this system up and fully implement it inside the live project for our internal build. In this example he simply told a car to reach his location upon it spawning however it could using the navigation mesh.
Robert i wrote up the Standard Infected AI and set it up so they will actively seek out and attempt to kill them. You can see a few examples showing the Infected Melee attack and the Scientist shooting back at the infected via the Line Traces as it attempts to attack him. I also had Derek implement a double right click to run feature and single click to walk. Making it so when you run they will completely ignore infected and break their focus only trying to reach their location. But inside the normal walk mode they will actively engage any target in any direction unless they are locked inside a formation.
I also setup a roaming,bored state for the infected so they could aimlessly walk around while they waited for stimuli.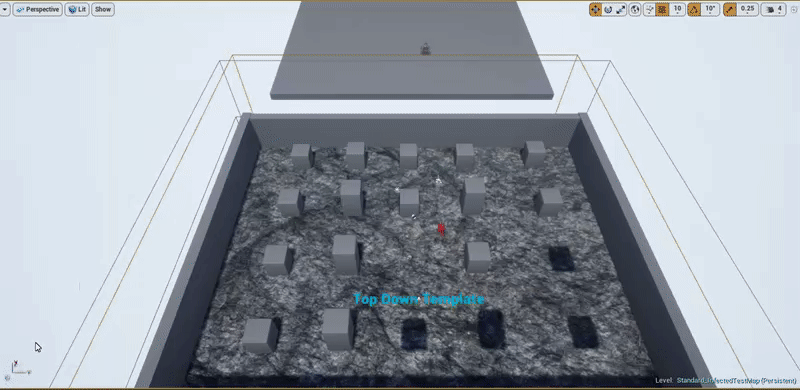 Recruitment
Currently we are seeking talented individuals in the following roles. It should be noted the project is post launch compensation and we are incredibly willing to work with any individuals schedule that might be interested. Feel free to send me an example at with your reel.portfolio and/or website.
Animation
Prop Modeling
Character Modeling
UI Designers
Level Designers
Email : recruitment@halcyonwinds.com
Community Discord Server
We started a Discord! Join it and support the game we're still turning on the lights so it will be more filled in over the next few days!