Here is what I'll address in this blog.:
New level editor stuff
New gameplay ingredient, THE JAMMER
Community spotlight
Yo! If you have been using the level editor that we currently have in a private branch on Steam, you know that it was not perfect. We have been working quite hard on it though and it is definitely getting closer to it. Despite all the things we changed in the level editor mode, the biggest one is the grid system. We revamped the way our grid worked completely.
As you can see above, (despite the rock, haha), all objects now are placed based on a permanent grid on 1 unit wide in the world. That really helps to place objects in a cleaner way than before. We also reworked the way rotating objects were handled.
The rotation now follows the mouse cursor instead of just spinning left right like it did before. This is a small change but we feel it is way more intuitive. Again, we changed so much more in the level editor mode that we could make an entire blog only on that. We'll keep some material for other blogs though so if you are curious definitely stay tuned.
---
Brand new ingredients called THE JAMMER!
As we are approaching the release of the new ''planet'' in Cefore, we can start showing you our progress a little bit. In that new biome, we will introduce new puzzles of course, as long as new ingredients or game mechanics. One of them is the JAMMER. This thing adds a lot of complexity to different puzzles. Check out the process of the jammer creation below.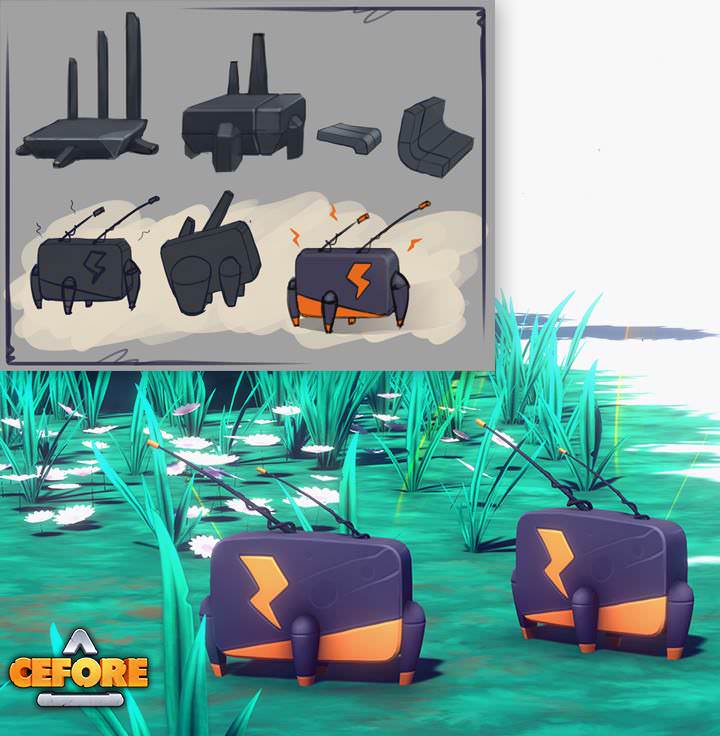 Basically, all it does is jam all the electronic objects nearby. As you can see below, when an object is in its radius, that specific object cannot be used as it is jammed.
So there are a couple of ways to go around that of course, you can either use a non-electrical tool or you can even try to break the jammer. The jammer can be destroyed by getting hit with a certain velocity or force.
OBVIOUSLY, we are working on nice destruction effects for when the jammer gets destroyed and we will not leave that like this. We'll share that effect in the next blog for sure.
---
Community spotlight!
As you guys know, we gave private access to our level editor to whoever is owning the game on Steam right now. It is not yet public but our community is helping us improve it until then. The announcement is going to be made official soon but for now the level editor is going to come out on June 18th. In our community spotlight, we are going to share the best GIF or level made by our community on each blog.
For this week, I chose this GIF which I think is very funny.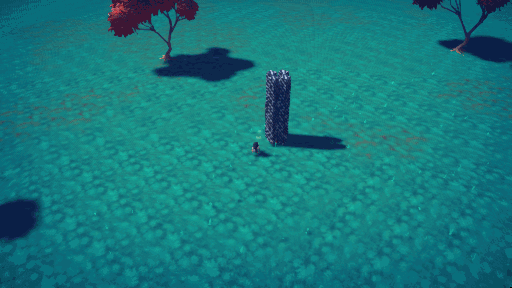 I also am choosing this level created by WhiteDemon55 on Steam
You can play the level via Cefore menu and Steam Workshop.
Stay tuned for the next blog to know more about the level editor, some VFX action and even SFX. Who knows.
Game Website
Like us on Facebook
Follow us on Twitter
Chat with us on Discord
Buy on Steam
Buy on Crytivo
Follow the Dev blog
Cheers,
Raph