Today, you can download Caverns of Khron, a challenging platformer for your Windows PC, for free through IndieDB. It contains over forty levels of puzzle and action platforming, and is my biggest game-making project to date.
It features an excellent soundtrack by WiL Whitlark, the composer of Snapshot. Michael Santiago provides the background and environment graphics.
The game contains many homages to DOS and NES games of yore. Specifically, it began life with Todd Replogle's classic Monuments of Mars as a template, but also wears heavy influence from Mega Man, Zelda II, and many other great games. As I composed the game's levels, I strove to keep them difficult but fair, and to refrain from keeping the player from performing tasks repetitively.
In addition to the forty levels in the main game, the game contains secret modes unlocked after clearing the game once.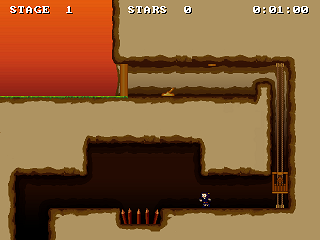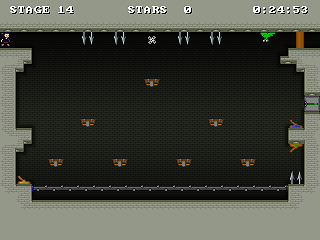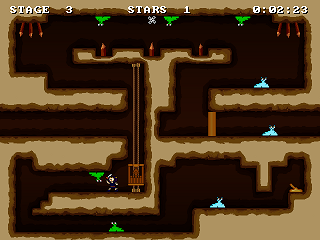 I, the designer John D. Moore, have been making games since 1996, when I started with QBASIC, and then moved onto ZZT in 1997, publishing some well-received games under the handle "Newt." Recently, I've been participating in GloriousTrainwrecks's game jam events, and made 25 games in two weeks for Pirate Kart V, which was exhibited on the floor of GDC 2012.