Yeah Guys! What's up? Today i'm here to talk about the future of the game.
Well, i want to release the game in this year (2014, if you aren't a alien), BUT i have so much work to do alone, and that is a challenge for me. I have make a list of plans in order what i need to do to game.
And i'll talk about the game on IndieGogo (yes, i want to put the game on indiegogo)
Look here: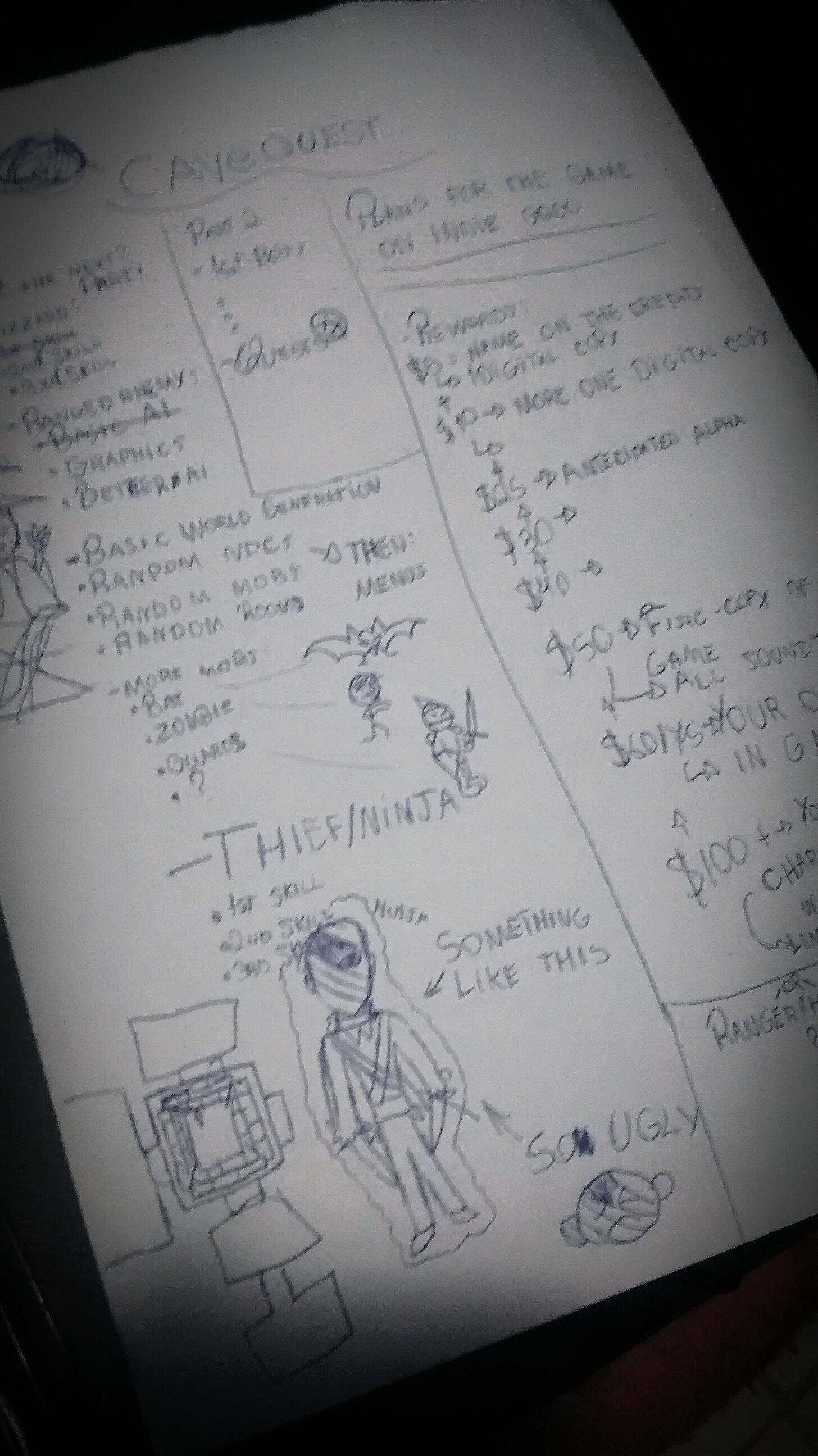 (ignore the poor drawing)
I already have made 1% of the content to this list, and in the right part of the paper, you can see a list of plans for put the game in the Indiegogo, to get help with some sounds and graphics with paid people in my team, but for now, ignore this.
In order, things that i need to do for the game:
- 2nd Wizzard Skill
- 3rd Wizzard Skill
- Finish Ranged Enemy Graphics
- Better AI to Ranged Enemy
- Basic World Generation
- Random NPCs
- Random Mobs for map
- Random Rooms
THEN...
- Menus
- More Mobs:
- Bat
- Zombie
- Guards
- ? New monsters not planned
- Thief/Ninja (probably ninja)
and 1rst, 2nd and 3rd skills.
and then:
- 1st Boss, with all mechanics
- Quests, with all mechanics too
AFTER this, i'll make a new list! :P
Oh, yeah. And the game will become for Mac and Linux too! Yeeeeeeeeeeeey!
So... Bye bye!