Wow, it's been a while since I've put up a new build. The last build (v4.1a) went up early February, and I'm just putting up a new one now. Sorry about that! A lot has been happening in the past two months, as mentioned in a previous post about development updates. As always, you can play this new version at www.catlateraldamage.com/play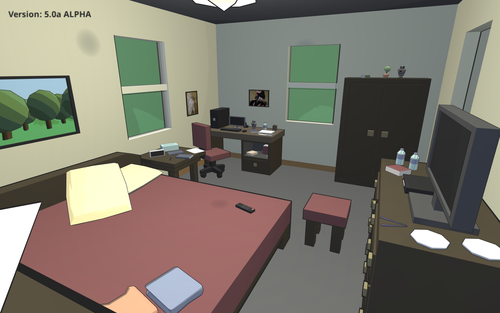 You might notice that this version looks a little better overall than the last. That's because I've been doing a bunch of work on making the UI non-default Unity stuff and on refining the art pipeline for in-game objects. There's also a lot of work you won't see much of, because it has to do with the underlying level selection system and gameplay mode code. Other changes include better Xbox 360 controller support (for Mac and Windows), movement and control tweaks, and physics refinements. Hopefully, you can at least see that the game looks and feels a little better. :)
Here's the full list of things that are new in this version:
+ Added breakable objects
+ Added new GUI for buttons and labels
+ Added a new font for all GUI
+ Added some higher-resolution textures for UI and particles
+ Added new room objects and physics objects
+ Created a level select system with new GUI
+ Created a system for turning on/off objects and locking/unlocking doors based on the currently selected level configuration
+ Added an in-game options menu
+ Added a "How to Play" screen for both mouse & keyboard and Xbox 360 controller controls
+ Added one variant of a new game mode: Picky Kitty (Mission Mode), plus a Time Trial version
* Cleaned up player crouching to smooth the camera and properly change the player collider
* Polished some object models
* Reworked the texture & material system for most objects in the game
* Tweaked physics object colliders to be as big as object outlines
* Polished some aspects of game modes (win sound effect & UI indicator)
* Reworked Xbox 360 controller support for Mac and Windows, both in-game and in menus
* Tweaked some quality settings to make standalone versions look better
* Renamed Time Attack to Normal Mode, then to Combo Kitten
* Renamed Free Mode to Litterbox
* Switched the paw to use a trigger rather than a collider, so hitting objects doesn't look buggy
* Increased base jump height
- Removed sprinting in favor of increasing the base movement speed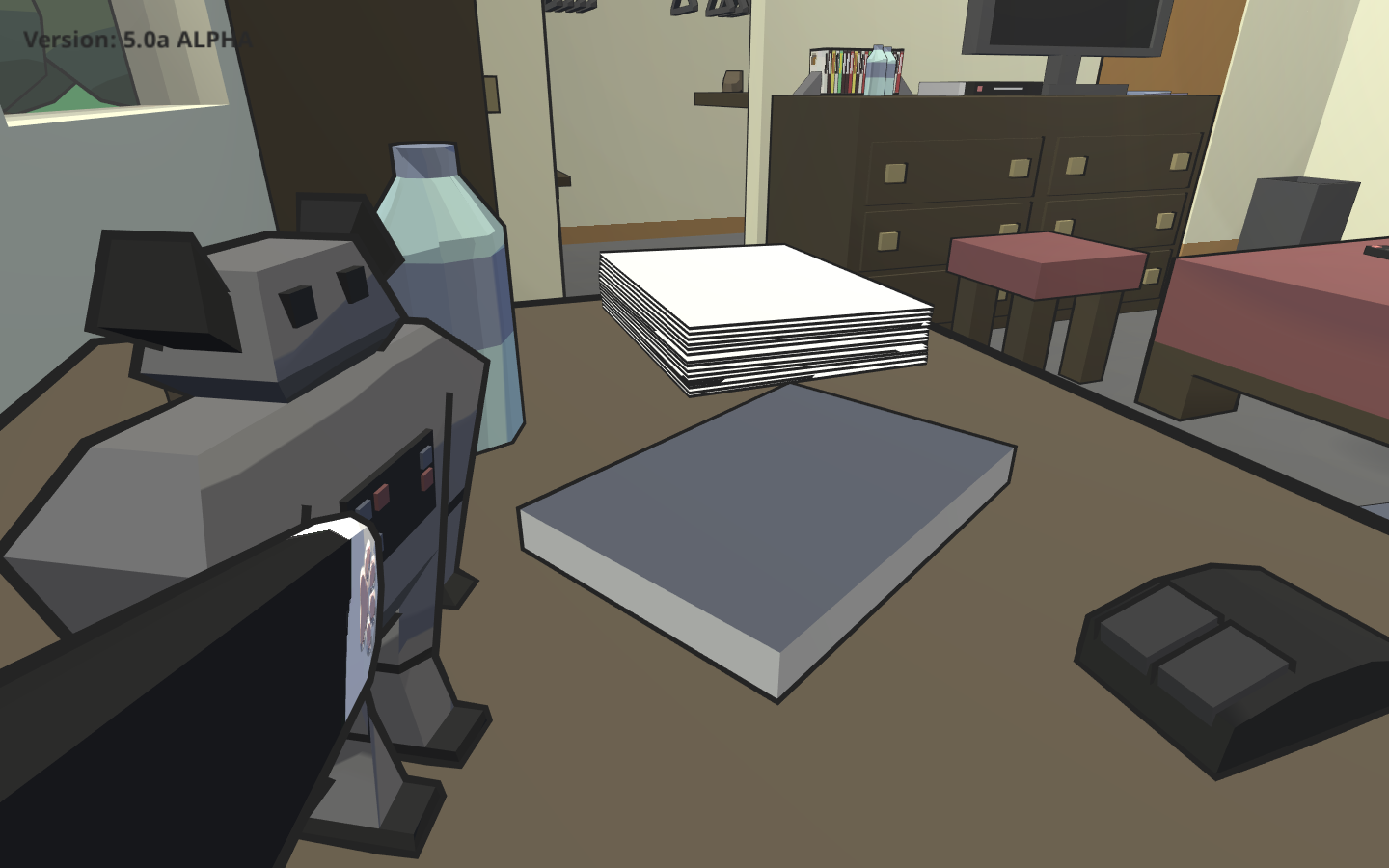 What's next? Lots, actually! If you missed the announcement last week, I've just started working with Fire Hose Games in their new indie developer accelerator program. I've actually been working in their office for a few weeks now, but our partnership is now official! We'll be working together to make Catlateral Damage the best it can be.
On that note, we'll be starting a Kickstarter campaign really soon, probably within the next month or so. Making games is hard and costly, so we appreciate any support you can provide! The goal is to ship the game by the end of this year on Steam (PC, Mac, and Linux) with the possibility of console versions after that.
Thanks for all your support so far! Stay tuned for the latest news!
-Chris