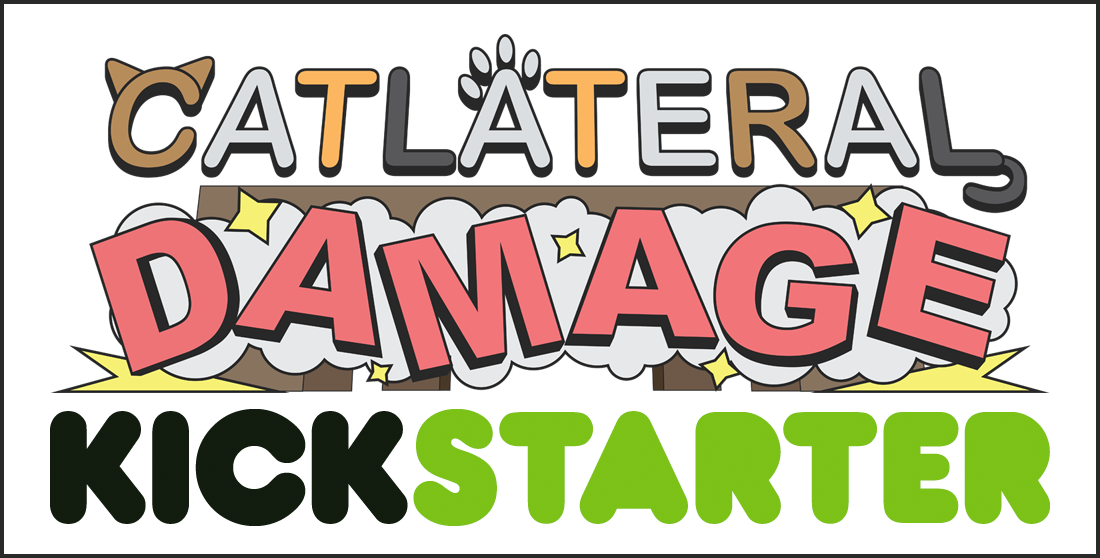 That's right! Catlateral Damage is coming to Kickstarter! The game is in a great place right now but we still need some help to make the game a finished, awesome cat experience for you to enjoy. If you want to keep up with the latest news about the game, and know as soon as the Kickstarter launches, sign up for the Catlateral Damage Mewsletter here: Eepurl.com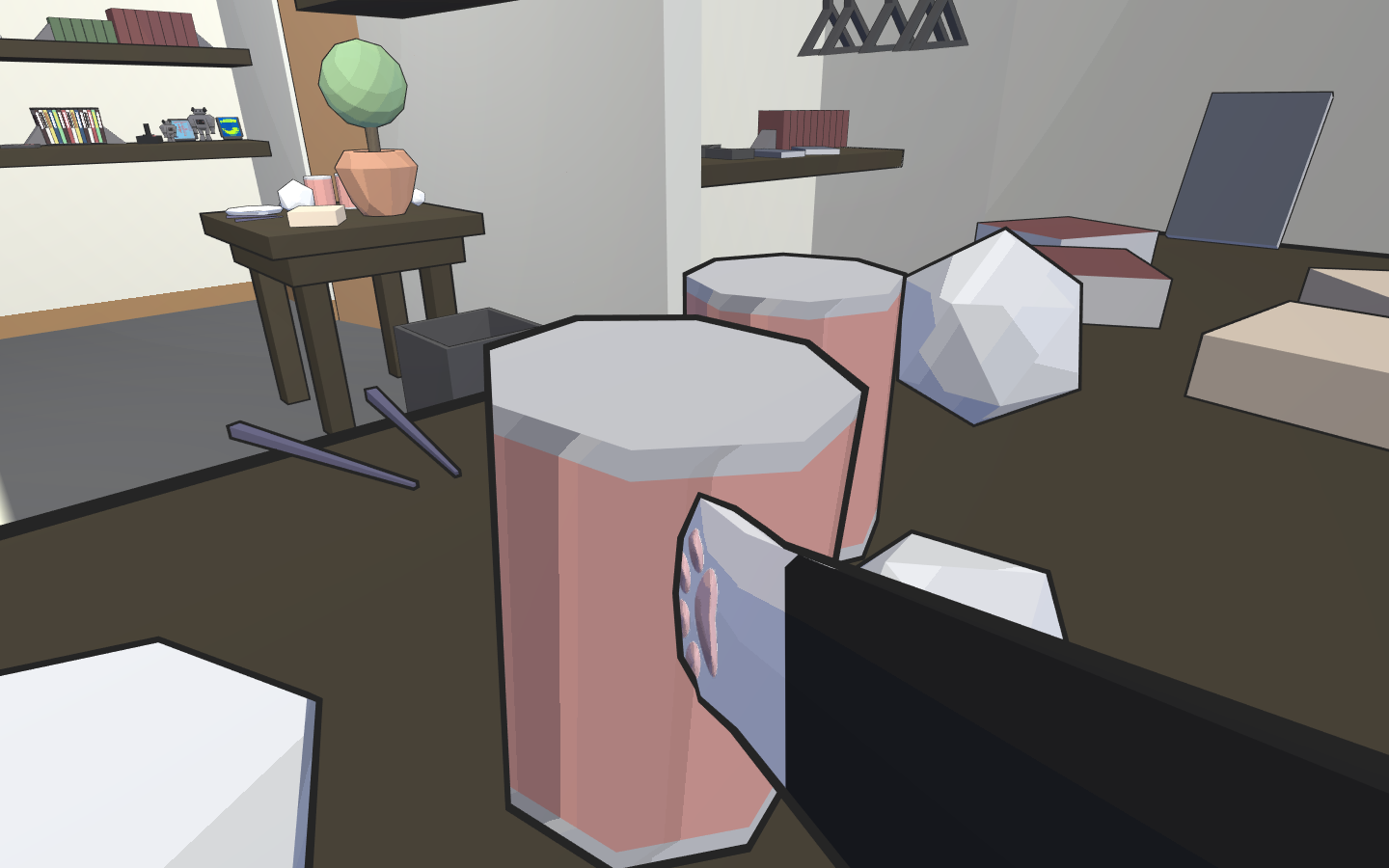 In addition with preparing the Kickstarter campaign, I've been making some small improvements to the game itself. The newest demo version, v5.1a, is now online and includes new menu GUI, a new paw model, some temporary music, and a few improvements and bug fixes. As always, you can play the game right on the website or download standalone executables for Windows, Mac, and Linux. Here's the full changelog:
+ Added a new paw model
+ Added stand-in background music to menus and main game
+ Added new menu and in-game UI with some polish
+ Added buttons for linking to the Kickstarter page
* Improved collisions when holding the paw forward
* Reworked scoring on Combo Kitten game mode
* Changed render settings (ambient light, fog) and lighting
* Fixed a bug with photo frames not falling off the wall when swatted at
* Fixed other small bugs with UI and gameplay
-Removed Time Trial modes for the demo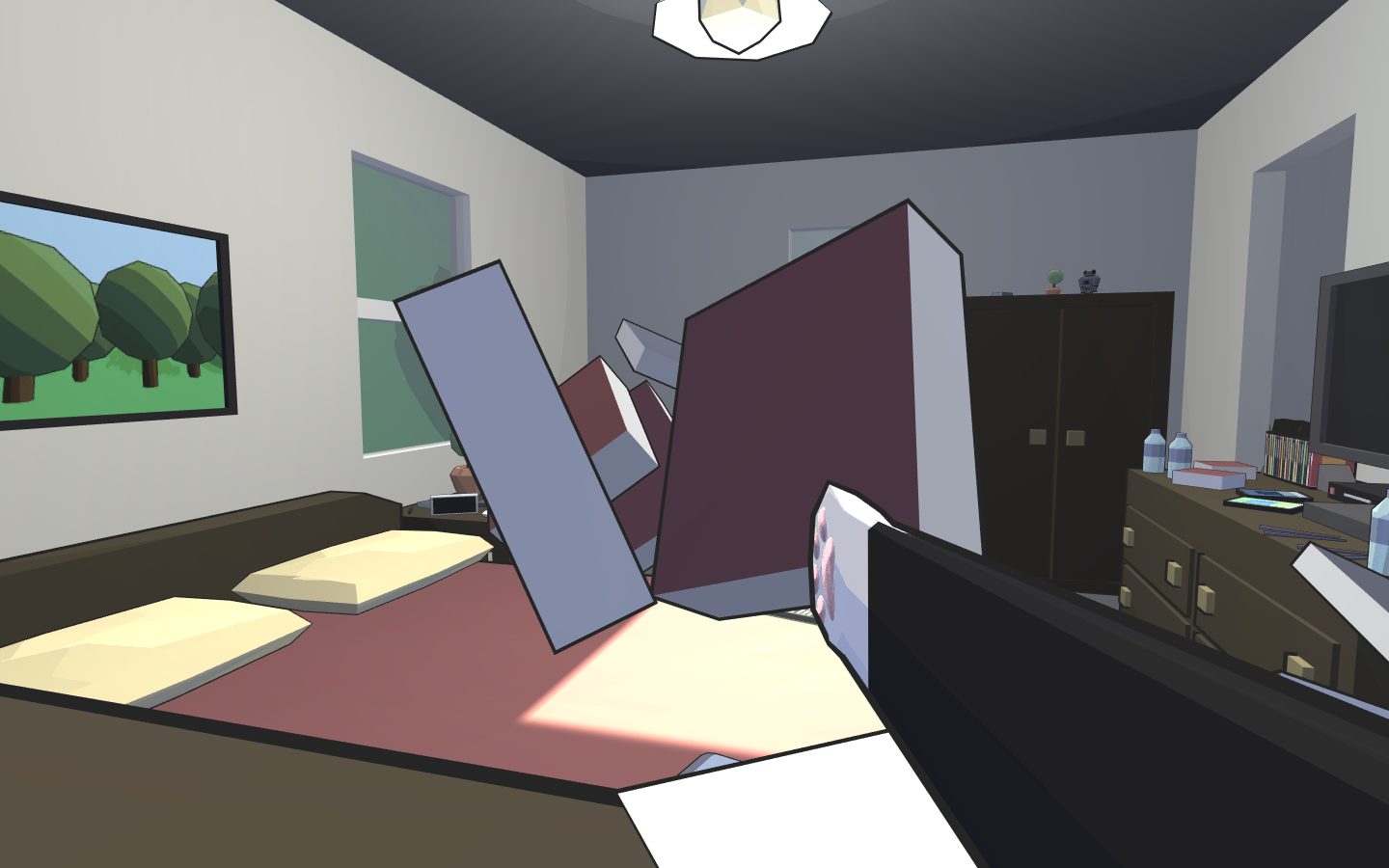 The Kickstarter button in-game currently links to the game's website, but I'll be updating it once the Kickstarter page goes live. We have a bunch of ideas for how to expand the game from the current demo, so stay tuned! The Kickstarter page will contain more information about the development plan, and I'll also be writing more blog posts in the future. I'm excited about the future of the game and I hope you are, too! Thanks!
-Chris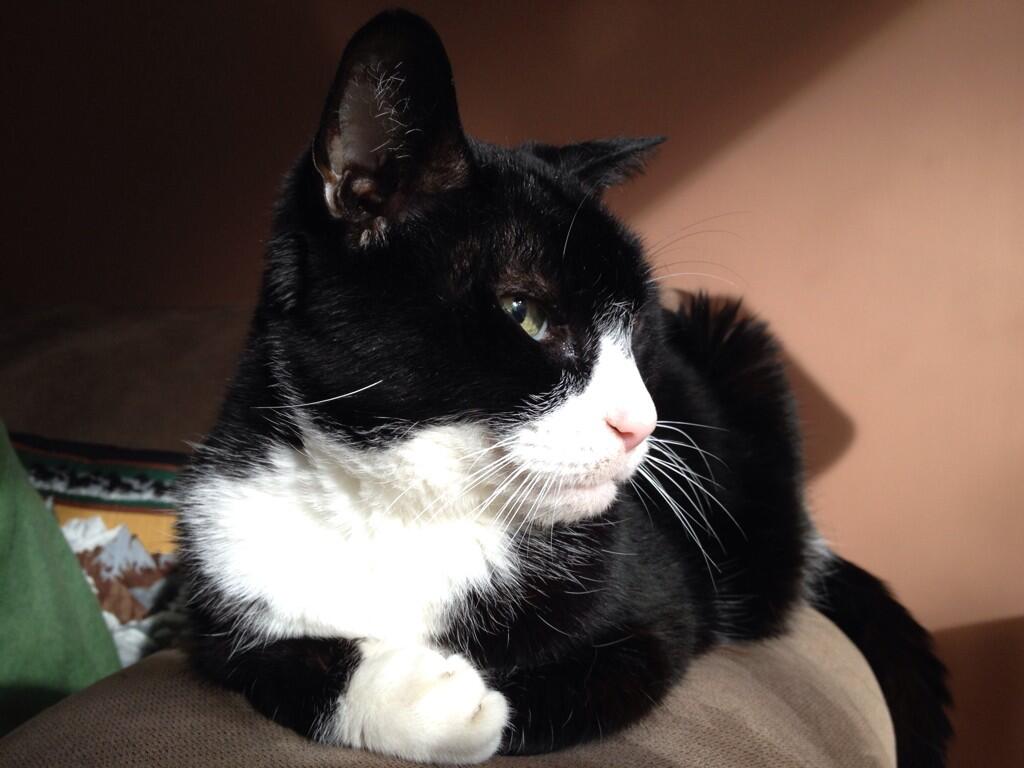 P.S. I also just want to make a quick note about a personal event that recently occurred. My childhood pet, Nippy, passed away this week after 17 years of life and several health problems. Nippy was the best cat I've ever known and is the main inspiration behind Catlateral Damage. This game is a very personal way for me to honor him for all the great memories he provided us. We will miss him dearly!