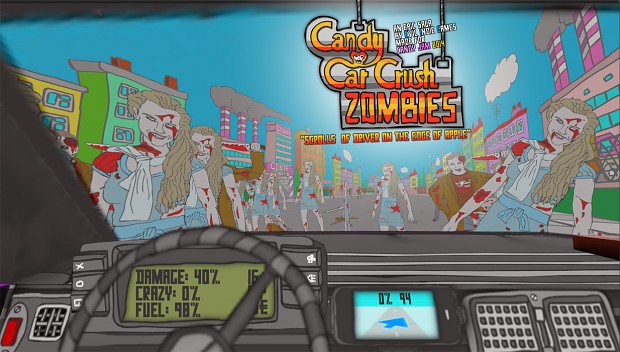 Candy Car Crush 3D : Zombies is super unrealistic car simulation game. There are super mega zombies, sweets, candies and pure action in 3D. You have whole unrealistic city to explore with super cool retro sounds of engine in your ears! (Extra unrealistic, too!)
In the end there's hiper unrealistic physics and mega extra radio song with very clever text!
Indie Static about Candy Car Crush 3D: Zombies:
"We've seen the image immortalized in film countless times. The rotting, bloody corpse of a zombie splattered against the hood of the last remaining vehicle available to survivors of the zombie apocalypse. Candy Car Crush 3D: Zombies channels that iconic scene into a simple Sunday stroll, somewhat inhibited by the hordes of monsters congregating like there's some sort of protest happening. The hand-drawn graphics lend an element of hilarity to the proceedings, particularly when coupled with the heart wrenching song about a couple's marriage literally falling off the bones playing in the background.
With a limited amount of fuel and damage you can accrue, you'll have to gather hidden candies to score some cash that can be traded in at a mom-'n'-pop store doubling as a fantastic car mechanic that applies handy upgrades. Now go out there and help clear this town for the ensuing parade, where candy is never in short supply."
Great! You can read full story on their webpage: Indiestatik.com
You can play Candy Car Crush 3d : Zombies alpha 0.1 game for free on Candy Jam page:
Evilindiegames.itch.io
(all Linux, Mac, Windows and Online - web versions are there)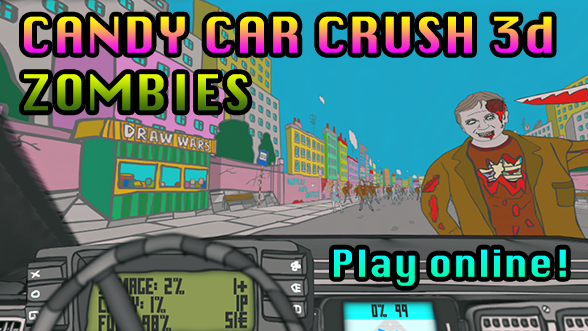 Some of our plans for alpha 0.2:
- new places
- missions
- new zombies
- minor bug fixes and gameplay polishing;)
Have a nice play!
Stalek - Evil Indie Games