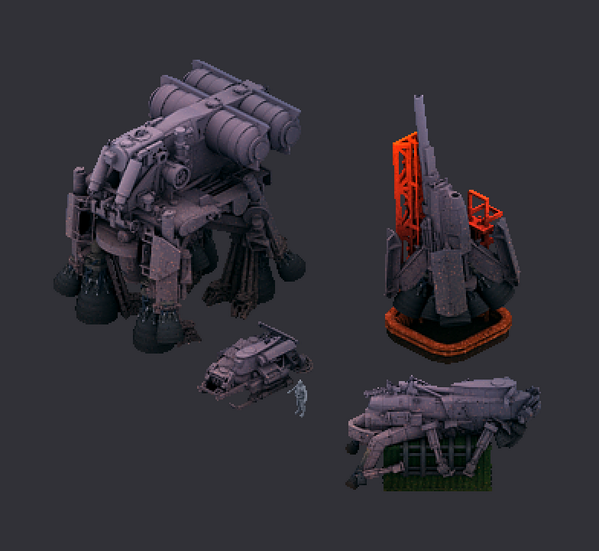 Hey everyone, another asset update on Brigador. Jack has been hammering away at these new props-- there's a lot of cross pollination with assets between the various districts, but without the core assets needed for each we can't actually start building the maps for them. The train yard and spaceport are getting close though, and we also have sets for the slums and suburbia in the pipe, which I'll be posting as we finish. We're all getting really excited with how this is progressing.
On the data side I'm still plugging away. Today was devoted to addressing the speed, acceleration, and turn speed for all of the vehicles in the loyalist faction, for both the playable and AI variants. Seeing as we've build 27 units for the loyalist faction (not including infantry variants), potentially all of which could be playable units, it's a *lot* of balancing to do. Even basic passes can take days at a time.
Anyway, for those curious Jack streams his modeling process on twitch, so you can see the current assets being made via the last two videos. We've been streaming pretty regularly, so if you're curious about the game or our production pipeline please do swing by!