This is the 6th Dev Update Video, aimed at bimonthly builds and videos following shortly after showing off the details.
Saving & Loading
Previously there wasn't any saving or loading in BBB, so it was a new feature to learn and implement.
Through having so many lists of gear and equipment, crafting lists, resource item lists, inventory and more to save, this was the largest feature worked on for this update.
Having to learn Dictionary usage for Unity, which allows the ability to save all of these lists into just 1 dictionary (which is essentially a list of lists).
Dialog System
Dialog system was purely an update in polish, but in a very large manner.
New pieces of art, new animation for how dialog speech bubbles are presented to the player, new text reveal, so letters come one by one as commonly seen in many other RPGs where it looks smooth.
Art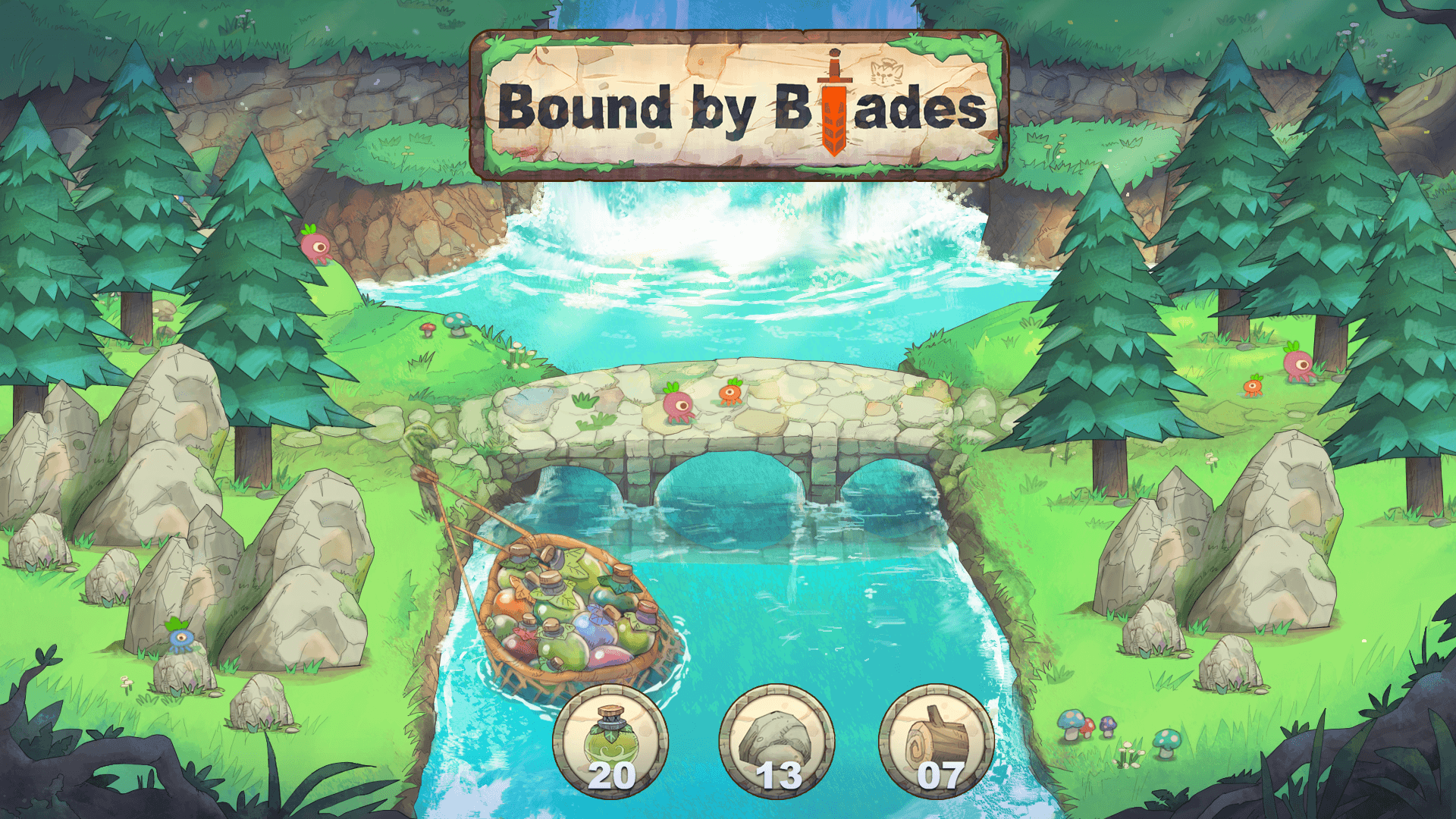 Dreamland had the most art added into it, including new Rocks, Trees, Potion storage, and UI
New Town and Tutorial art for Eldros, the veteran who trains Teo
Town also had an anvil and settings button to help define some of the missing art into easier to understand buttons
Bugs
Always bugs to fix! Some of the core fixes were on Mittux who was previously reworked and left a little buggy. He was missing his 4 way Eye laser attack that rotates, his orb consumption heal was also extremely weak at the time, and a blocker bug where his little orbs would remain on Standpoints after Mittux died, causing a soft freeze.
Feedback
Saving and Loading was one of the core feedback pieces from the previous build and was the reason for implementation in this one
Mittux Fixes and difficulty - This guy was undefeated until this build, where he was still difficult but beatable - so we're at a better spot... at least up to the point one player's game froze D:
So far, combat design between all control types (mouse, keyboard, mouse & keyboard and tapping) seem to be smooth to players and they're freely able to choose what they enjoy. I personally like using a controller, but I don't think anyone else has tried it yet.
Features for Later
Crafting Menu and UI - Currently the UI is not as intuitive as it should be. Players are confused at first in its design and rarely aware of how to Upgrade
Tutorials for Crafting and Dreamland (As each feature is reworked until we're happy with it, we'll add the tutorial shortly after)
Some new feedback for later upcoming builds, new ways to harvest (instead of tapping to destroy rocks and trees) and most likely an auto collect for materials that drop
Not a feature... but saving and loading seems to have some sneaky bugs to fix, so that'll be some time testing for these.
Animation - This is one piece BBB is falling behind with currently as our previous animator has been busy lately, but we've been preparing all of the VFX for Teo (the ones you see in game are all temporary in either both the art and animation or just the animation and I had added in the art via code/direct placement for now). Past that, we are working on the first boss Gallow as you can see his roughs via the recent Twitter posts, Twitter.com . His finals will be ready in the next few weeks as Lam is busy working on him.
Dialog and Story/Lore - This is another part that is more temporary than I'd prefer, but my focus has been more on features and improvements of direct gameplay first. All the dialog is still temporary and a bit making fun of itself in some cases to make sure I don't leave it in for the final.
If you enjoy this content, make sure to check us out on our other media and let us know what you like and what you want to see next!

Check out more on our site: Boundbyblades.com
Follow us on Twitter: Twitter.com
Join our Discord for discussion: Discord.gg