Welcome to the first Bluish-Green Productions Game Maker Help (BGPGMH) tutorial. By following this tutorial, you will create the maze game "Cave Explorer". The reason we are starting with a maze game is quite simple; they are relatively easy to make and offer the opportunity to learn about several game design concepts. This maze game will be created in a "top-down" perspective, also known as a "bird's eye view". No game genre is limited to the use of a single perspective, although many genres lend themselves to particular viewpoints. It is all about choosing the perspective that presents the player with all the information they need in order to play the game.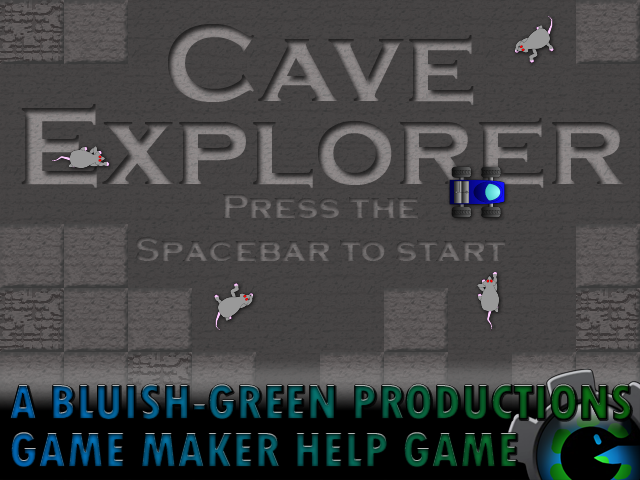 In Cave Explorer, the player pilots a Remote-Control car (the Explorer) through a maze-like cave to collect gold while avoiding pesky rats. The player may use a projectile fired by the Explorer to break certain walls in order to progress and to divert enemy paths.
This simple explanation of the game gives us a pretty good idea of what we are aiming for in designing this game and what resources we will need to make it. Since this is a tutorial, all the resources you need have already been made for you and there is already a clear idea of what kind of game we will be making, but when it comes to designing your own games, such a summary can be invaluable for getting started. It is always a good idea to have an idea of the game you want to make before you start making it.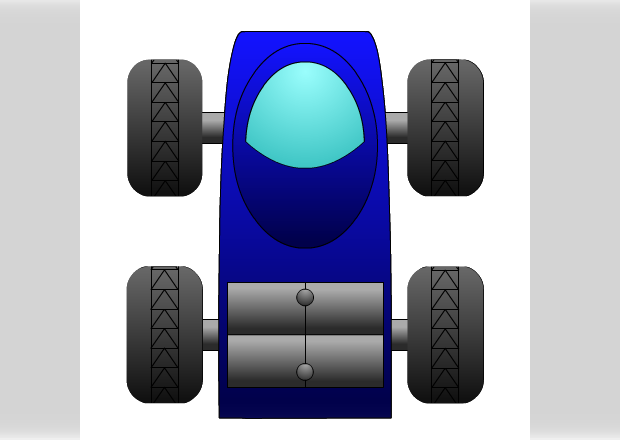 By the end of the Basic Maze game tutorial, you should understand the following concepts in Game Maker:
Basic movement in the "Top-Down" Perspective
A basic understanding of "parenting" Objects
4-Direction projectile creation
Basic enemy programming
Basic use of Backgrounds
Basic use of Room Editor
Basic Alarm use
How to use Views
How to make a simple title screen
Click below to download the "Complete tutorial pack" which includes all 3 lessons, the finished "Cave Explorer" game, BGPGMH Introduction, and Game Builder Extension.
Alternatively, you can download the individual lessons here:
Good luck Game Making!
~Bluish-Green Productions