In a few weeks the Bloodraider client should be ready for public testing and you can try out
to start games, pick your hero and play. The direct multiplayer part is currently getting tested and improved to get the best results on low bandwidths or high player counts.
But thats not the only thing. The GUI also has new features now.
On the left and right side you see torches that interact with your actions.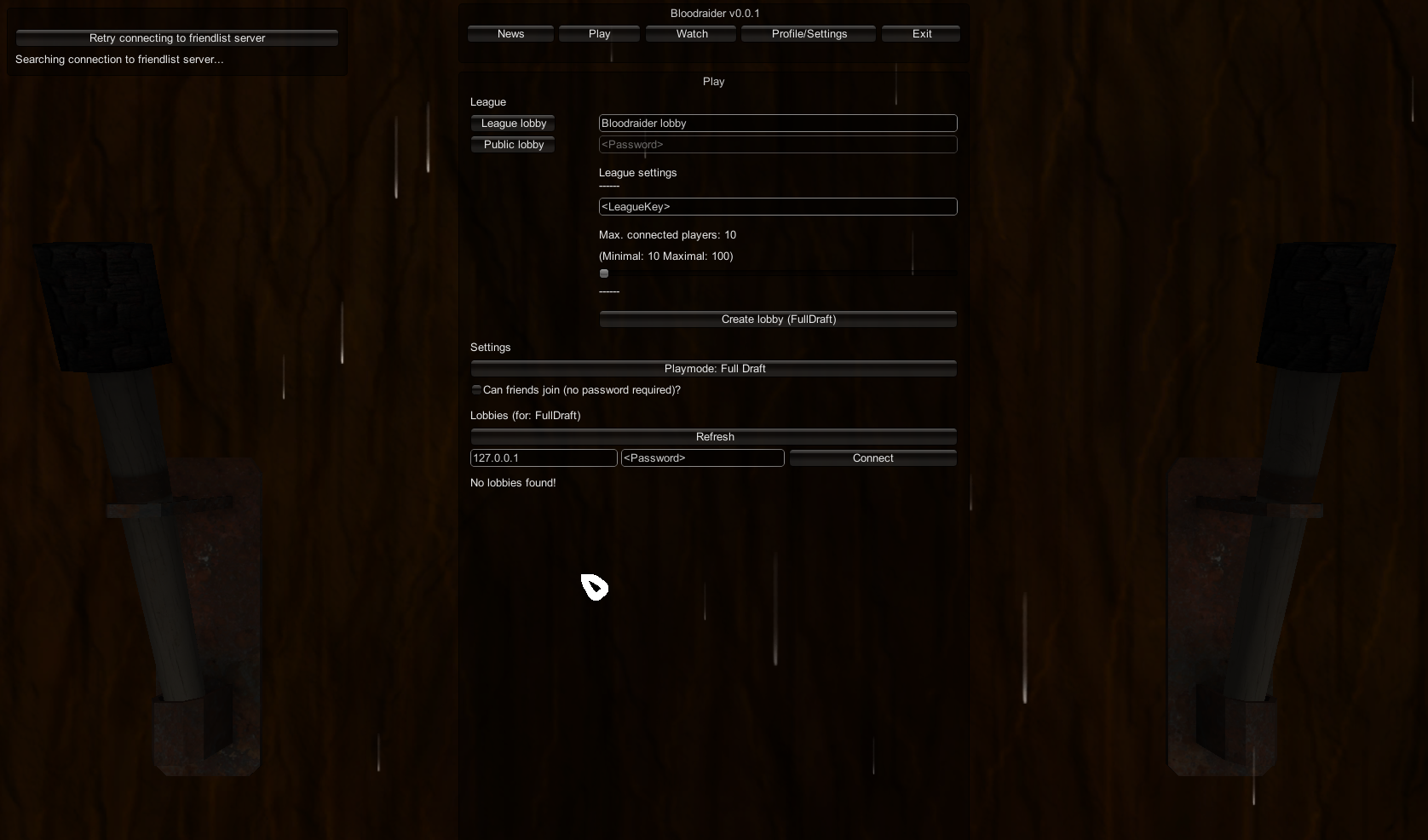 A normal Full Draft (All Pick) lobby
The heropicker with the current test heroes in the game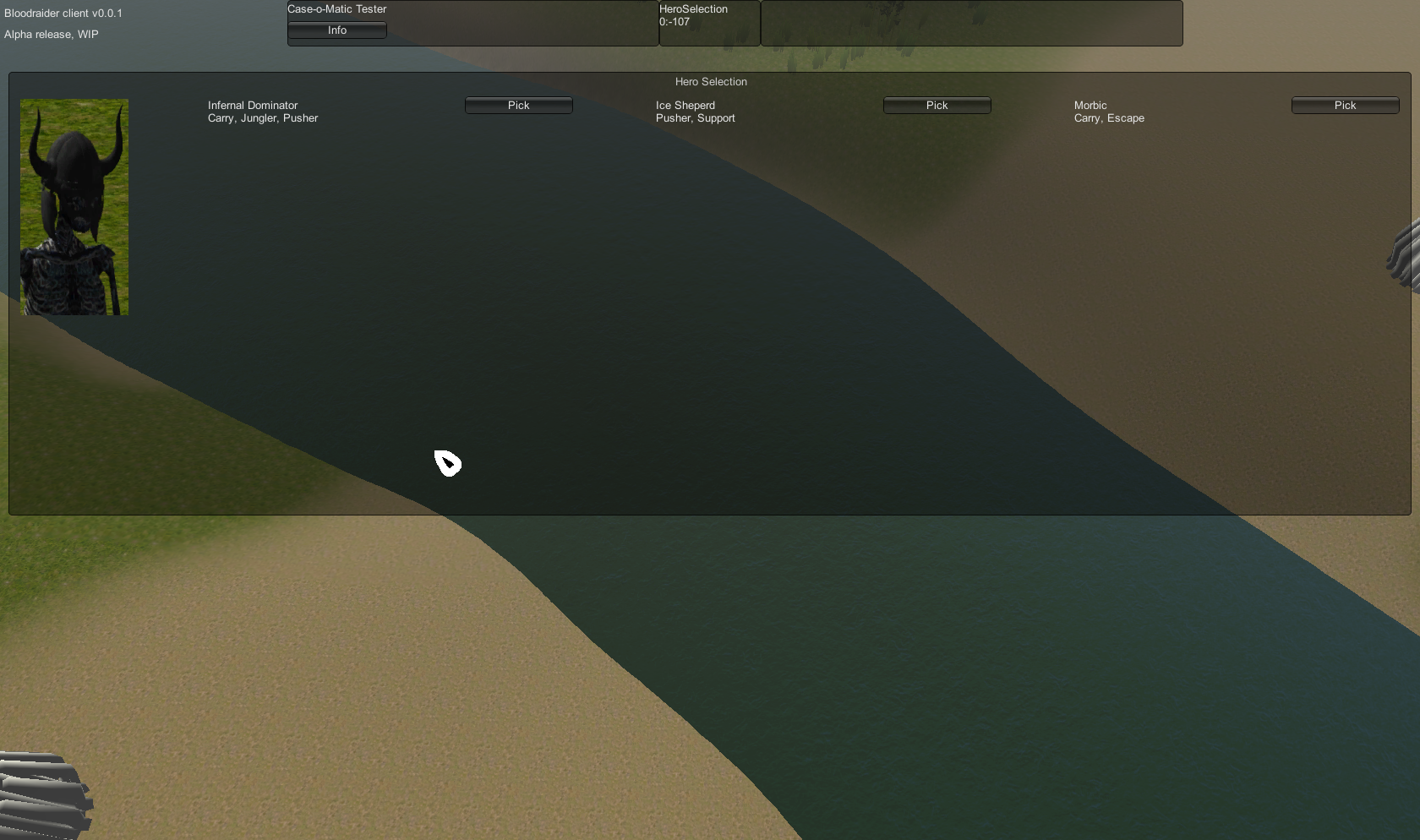 My current hero in the green base (bottom left) and opened shop (right window) and new inventory
(bottom right)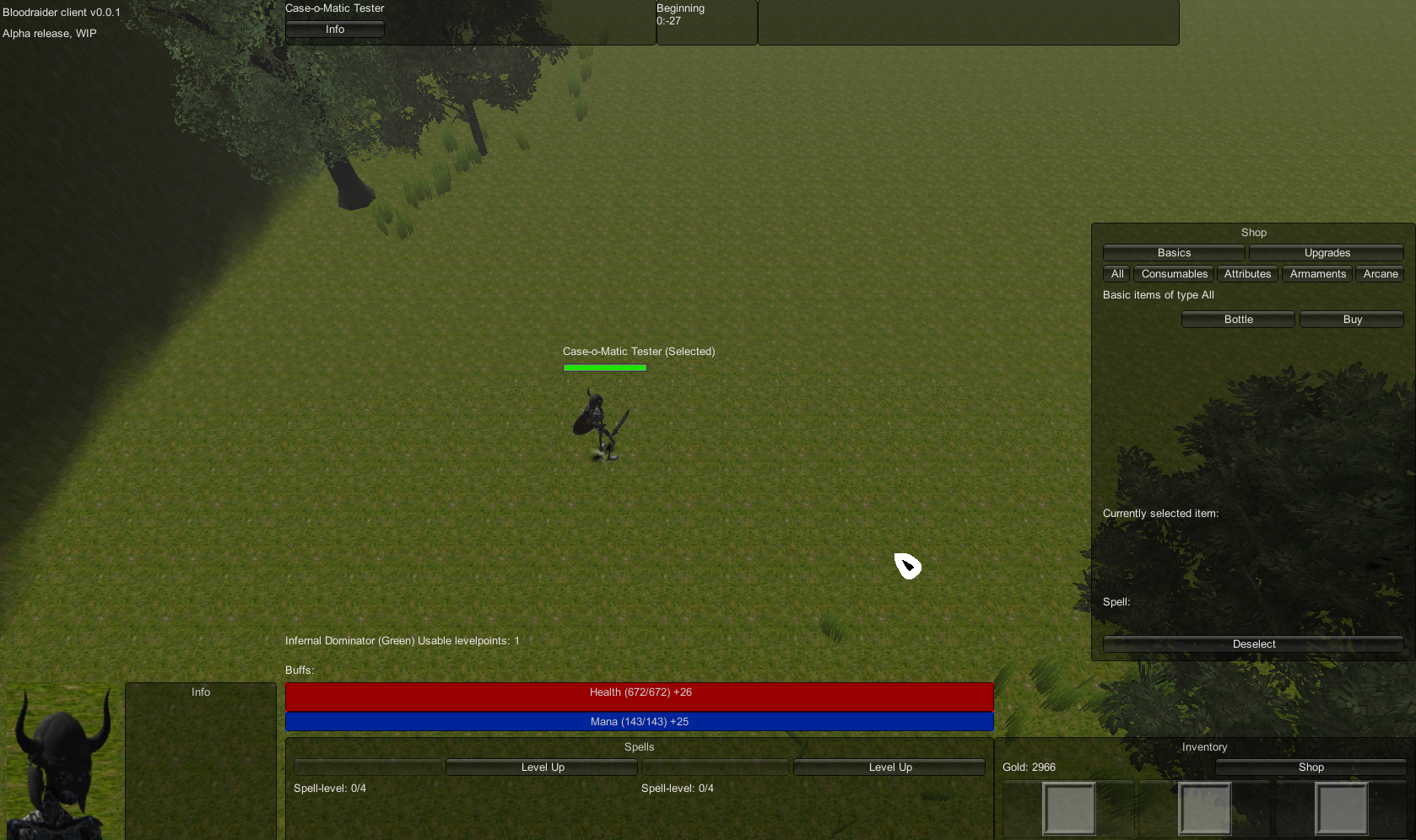 We also implemented microcontrol features containing keys to only select your hero/your minions/all units under your control. However, you can try these features out when the build comes out in a few weeks, stay tuned for more updates!