Hi everyone!
I'm Derek "open_sketchbook" Chappell, the designer and artist for Bloodcrusher II, and I'm here today to dive into the details of Bloodcrusher II's gameplay directly, so you all know exactly what you're following and why you should be excited.
In essence, Bloodcrusher II is a system that produces endless episodes of a game quite a bit like shooters of the early and mid 1990s, particularly DOOM and build engine games like One Unit Whole Blood. It has a hardcore, "rogue-like" approach to death; when you die, your save is deleted and you need to start a new game. The goal is to get as far as you can; there is no final boss or endgame.
When you start the game, you pick a melee weapon and a badge. The melee weapon will be your constant companion throughout this run; you can't find new ones, but the damage it does scales as your character advances so it's always useful. The badge gives you some special features, like making your character better with grenades or able to carry more ammo. You start with only a default badge that confers no advantages or disadvantages; you'll find more to use in future runs in secret areas, dropping from tough enemies, or unlocked with high scores and achievements.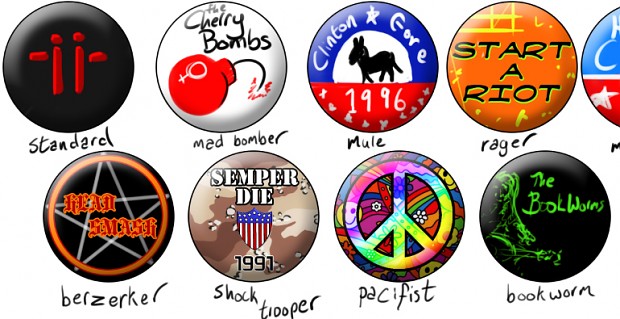 These badges are perfect for your battle armour. Or your jean jacket. (Concept Art)
The game is broken up into Levels and Episodes. Each Level is a series of rooms and hallways randomly generated and populated with appropriate enemies; you go through, fighting, picking up weapons, scoring points and grabbing keys for locked doors, in the traditional manner for these shooters. At the end of every level, you score is added up and multipliers for time and completeness are enacted; if you score enough points, you level up and get to pick a perk from a list of three selected at random to enhance your character. Then it's off to the next level!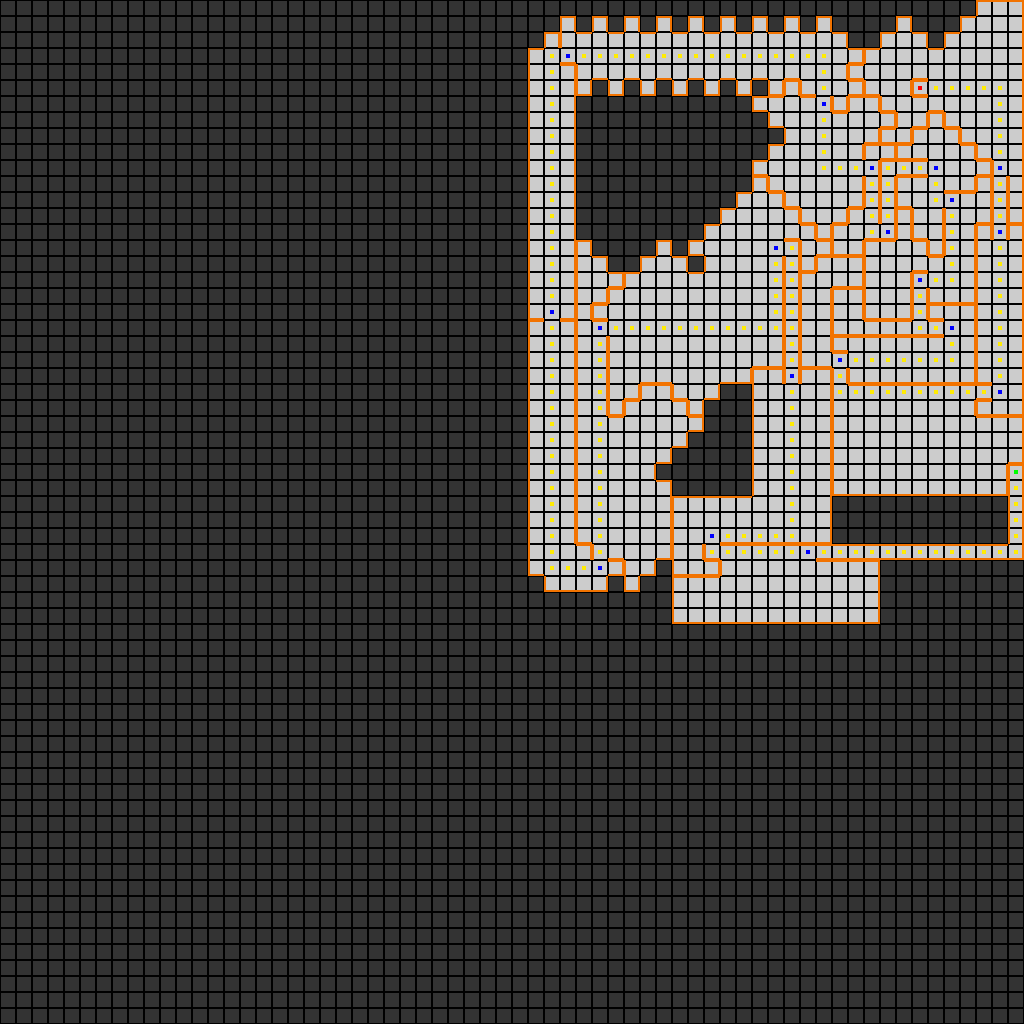 Our level generator makes automatic maps when a level is generated.
Ten or so Levels are packed together to make an Episode. Episodes take place entirely within one biome, or palette of level parts. When you finish the last level, you face a boss in a special arena level. The bosses are pre-made, but contain randomized or variable components, patterns and arena configurations. They'll be challenging to the extreme, and probably kill you pretty badly the first few times. If you stick to it, though, you'll eventually triumph, and receive your reward; a new melee weapon will drop which you can use in future runs of the game!
From there, you'll have the option of continuing to a new Episode. The game will get harder and harder, the guns more and more ridiculous, until eventually you just get overwhelmed and you die. Then, when you start a new game, everything is generated all over again, except this time you can use the badges and the melee weapons you've unlocked. The goal is to get the highest score, the most kills, and the biggest gun you can!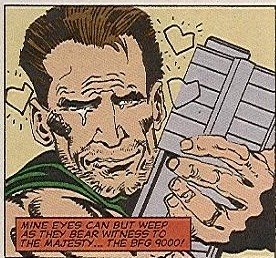 That's right, Doomguy. Stick with it, and all your guns will be on the level of the BFG 9000.