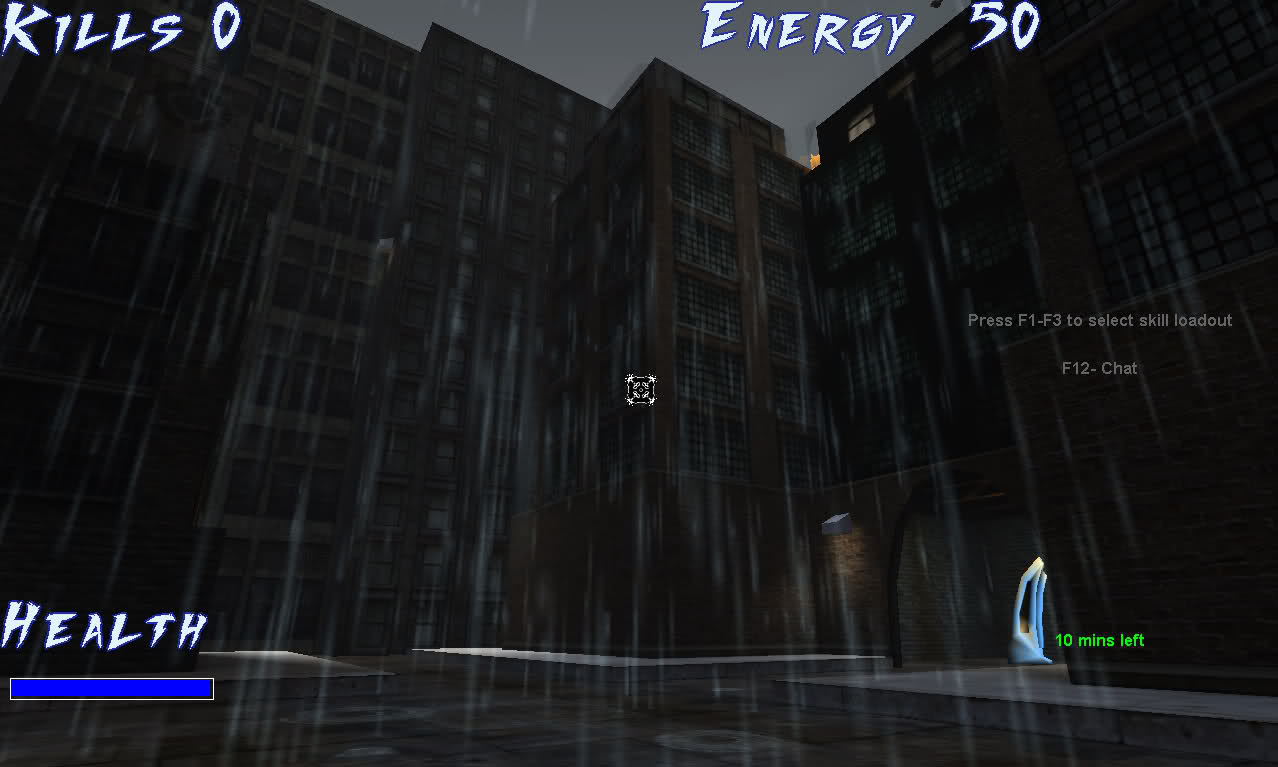 The image above demonstrates the new rain weather effects on the map "Asylum". The weather effects shouldn't drop frame rates down too much. In future updates, there will be an option to turn off atmospheric effects.
Version 1.07 Patch Notes (June 7th, 2011)

Internal GUI color has been changed
Game Timer now included.. 10 mins sessions per match before ingame kills/scores reset.
World size altered yet again
Blob Size altered yet again
Chat Lobby/Ingame music changed to preview one of the music tracks that will be in S4's next game "PitLuff"
Ammo spawn tweaked.. yet again..
To begin playing Blob Wars Online, head over to Blobwarsonline.com and select either the Download or Web Versions of the game.