Dear Colleagues,
We here at Black Mesa, are pleased to announce our involvement in providing a large collection of assets and content to be used in Valve's Source Filmmaker as an official DLC!
Now that you can download the Black Mesa Content Pack DLC directly through Source Filmmaker, we hope to see many more Headcrabs in top hats, Snarks holding tea parties and Gargantuas... well... smashing things. Needless to say, the opportunities for scientific exploration in this discipline are multitudinous. Just be sure, before creating your scientific masterpiece, you read our Video Policy Page.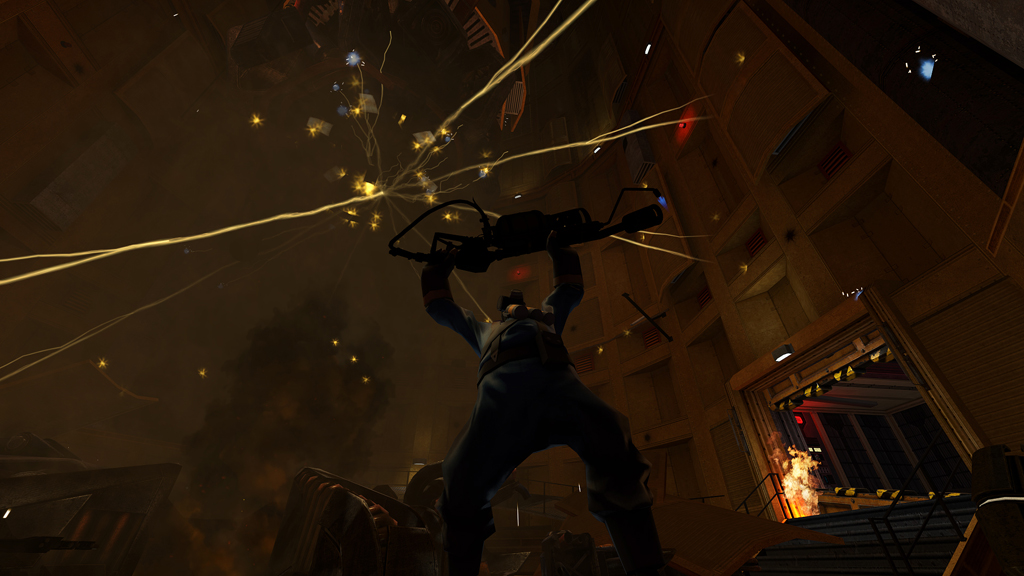 During early tests, we noticed some excellent results such as this, this and this or indeed this. Results we hope to see replicated during the 4th Annual Saxxy Awards. Don't forget submissions for it are from 4pm on the 17th September until 4pm on the 24th September (PST), guidelines for those submissions can be read here. There would be nothing better than to see part of the Black Mesa Facility in one of the winning entries (or even a part of a scientist). So, best of luck to all those who participate in the competition, and we hope that you enjoy using our content to further the causes of Science!
Dr D. Conagher,
Multispacial 3D and Audiovisual Branch
Sector B Quantum Optronics Division. (ULCR - 13)