This story consists of 3 parts because I've released three games:
Beasts Battle

Necromancer Returns

Magicians Legacy
In the previous part, I told you how I came to the development of the hexagonal turn-based game Beasts Battle, how much time I spent, and how much money I earned.
In 2015, while working in the office and alongside doing my own job, I was developing games with an artist. It happened that by selling the game, I earned the 2-year salary I was getting in the office those days. The artist and I decided to move to Kaliningrad and to start developing custom games. Everything went perfectly: we did one game every 2-3 months and earned good money. I was saving money to get an apartment — I wanted to buy it in cash without a mortgage. But then the Flash died, and the prices for HTML5 games fell by 5-10 times. The permanent earnings spot closed, so I had to make a difficult choice.
The first option was to look for a job, the second — to take a chance and start making my own game, which will pay off my investment, while living on the money I had saved for an apartment, and become a millionaire)
I decided to take a risk and chose the second way…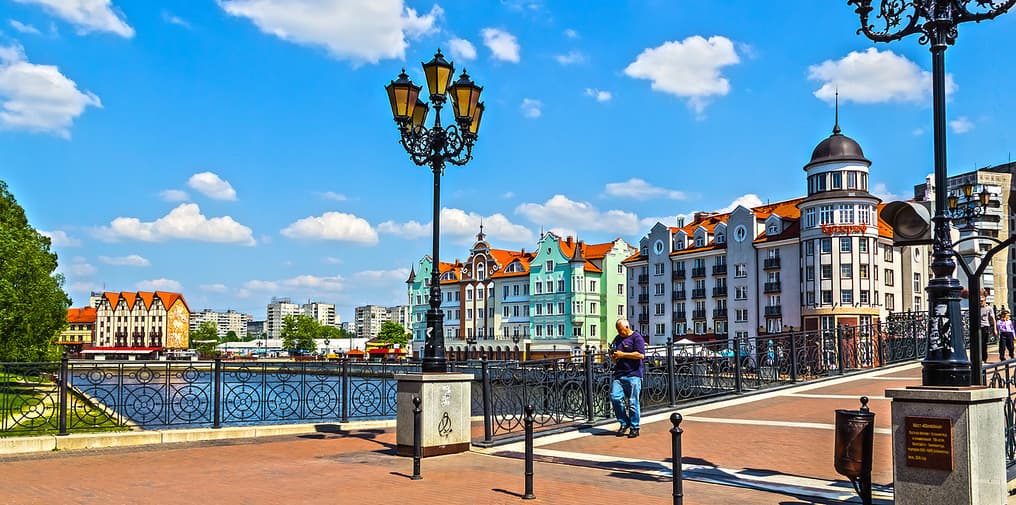 Necromancer Returns development
At that time, the game Braveland was released. I liked it and realized that I could handle making the game of that level and even add my own features that would improve the idea.
I calculated the timing and budget — I still don't know how, because I didn't make any analysis, just a shot in the dark) I decided that I need 3 months, $2,000 for freelancers, and $1,000 for marketing to make the game. Haha, how naive was I! My calculations were based only on my own experience with very approximate adjustment for the scale of the new game: when working on the previous game, Beasts Battle, I spent about $170 on freelancing.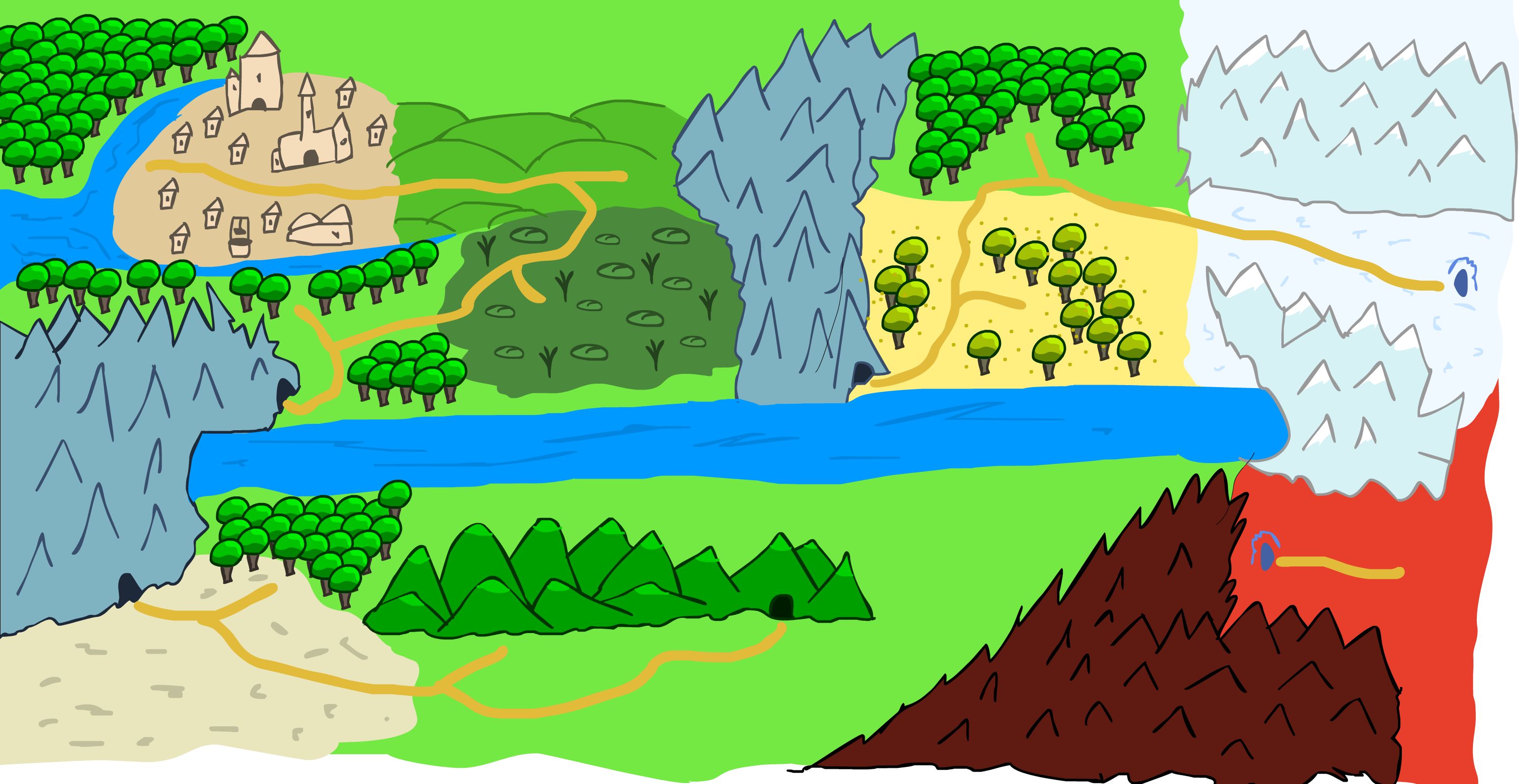 What's new
I decided to make a map where the main character moves, like in Braveland, and this is the major innovation compared to Beasts Battle.

Also, I added dungeons to the game. Each unit could be upgraded, just like in Heroes of Might and Magic. A lot of artifacts, dialogues, spells, and so on were added — all the stuff customary for such a game. Also, I was playing The Witcher at that time, and there were a lot of different side tasks. It inspired me, so in the middle of the game development, I decided to add quests. There was even a non-linear one, with a choice option.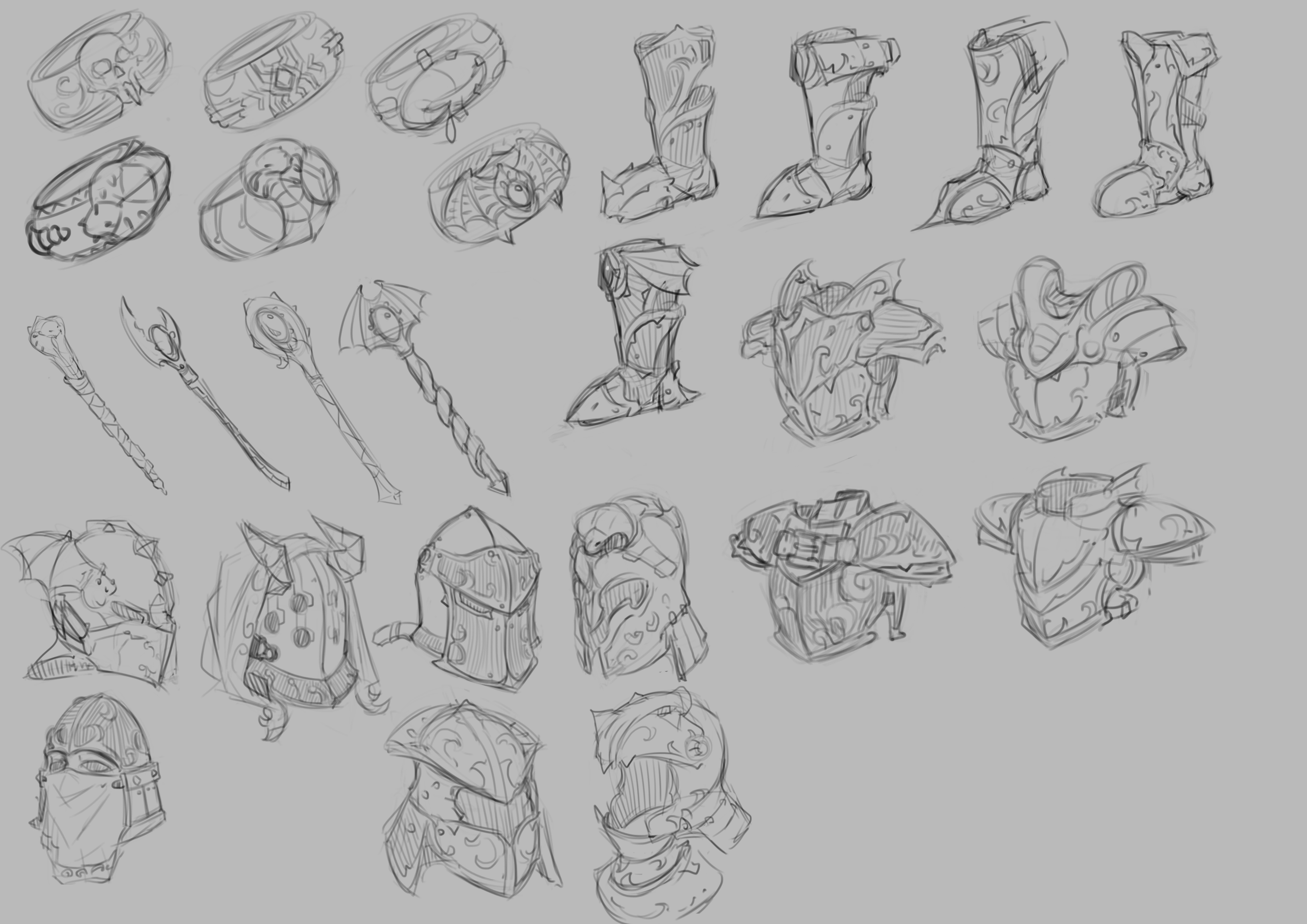 So, in general, the game had grown significantly in comparison with Beasts Battle. I got my ideas from three games: HoMM 3, HoMM 5, and Braveland.
Team
Beasts Battle was made by two people: the artist and me. However, before the start of developing a new game our ways parted. I had a plan to hire two artists: the first one for units and animation, and the other one could draw the rest (arenas, locations, interface, comics, icons, etc.). At first, things went as planned: I hired 2 artists and everything was fine. It was especially good to work with the one who was drawing units — we had previously done several flash games together. But then I learned how hard it is to work with freelancers and learned that artists may not be able to draw everything. Freelancers can disappear, they can take other orders, they can neglect you, despite the agreements on money and terms. That's why things start to delay critically.
As a result, my main team consisted of several people, and in addition, at different times I was getting help with various tasks from my friends, fellows, and relatives.
The main team was: 6 artists, 2 scriptwriters, 1 composer, 1 SMM specialist, and I. I did all the rest: programming, process management, marketing, financing, conferences, etc.
I also hired various studios/outsourcing, where I ordered the landing page, trailer, English localization of the game, and PR for the Western community. I'm happy with only one point from all of these, while in other cases I believe that I just wasted money. So I can tell now that ordering services do not mean that your work will be done properly. That was another experience for me.

Timeline/budget
What about making the game as I planned? I have to say: people know nothing about planning, especially deadlines and budgets if this is a long-term process (not "to eat" or "to sleep"). It turned out that I was living on the money I had saved and I had no income, no one supported me with money, plus I had to pay for a rented apartment as I wasn't in my hometown. In addition to the fact that I spent money on food, I also paid all the freelancers for their work — there was no one who worked for a percentage. I worked 7 days a week for 8 months. And one day I came to the point where I had $1000 left, and I understood that's it... the game was ready for about 80% and I didn't have enough money to finish it.
I took a risk that I had been avoiding all the time. I started to look for a publisher (sponsor) who would help to finance and release the project. I really didn't want this to happen because I invested so much money and effort into my game, and then some "sponsor" would just publish it under his brand and take 50% of the income. These were my ideas about game publishers)
But I made up my mind and bought a ticket for the November DevGamm 2016 Minsk, booked a plane ticket and a hotel room.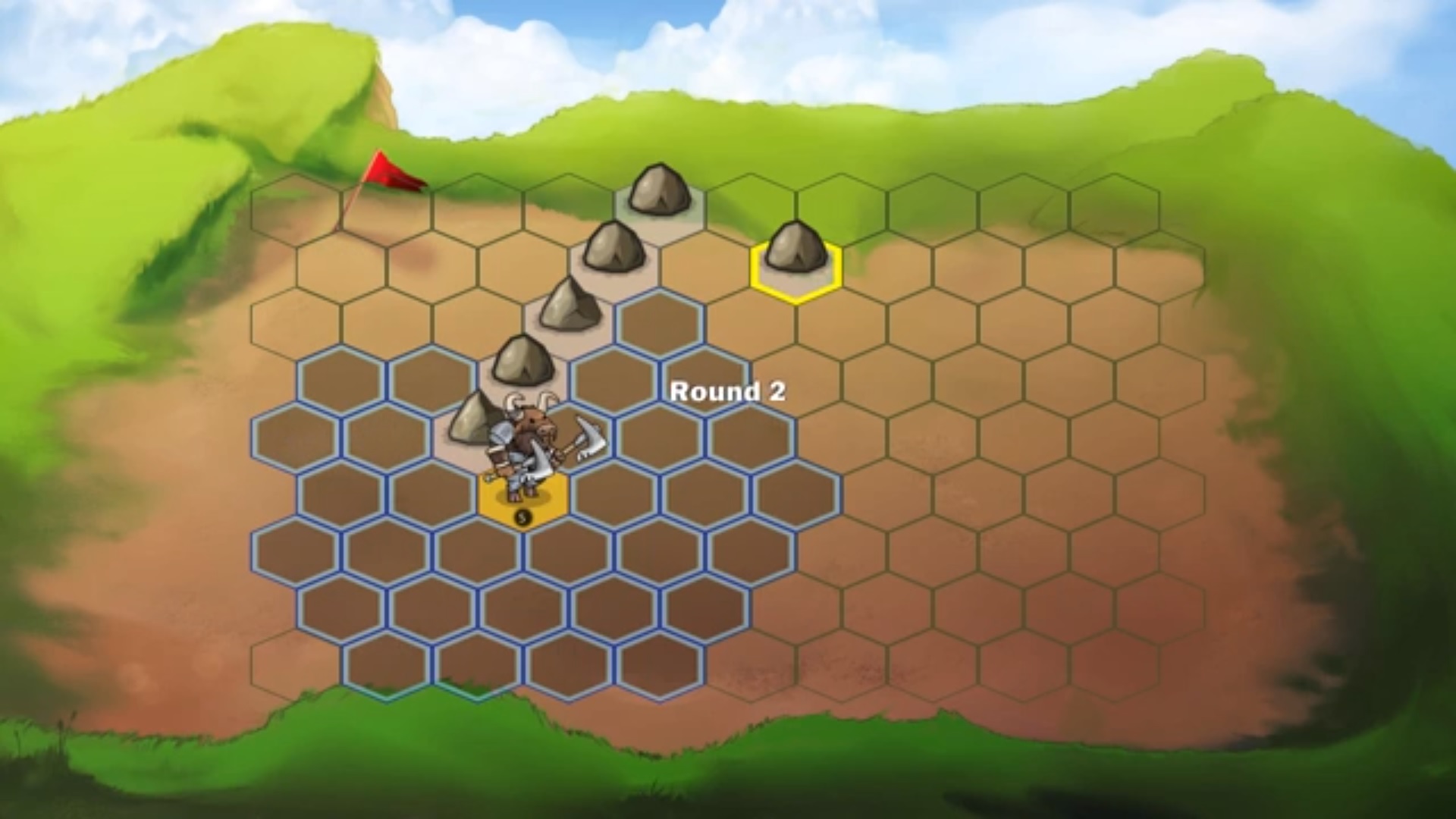 DevGamm 2016 Minsk
Many developers don't understand why they need to attend such conferences. "This is a waste of money" and blah blah blah; we're all narrow-minded beggars (sorry if it was harsh). Actually, this is a very valuable event, and the ticket is worth its money. It's a pity that everything has gone online now because of the pandemic.
I participated in the ShowCase and showed my game. They gave me feedback, and I did some really good networking! I got lots of insights from experienced developers, they shared with me their experience and some really cool thoughts — I was just absorbing all that knowledge. I understood then how stupid and limited I was, living in my own vacuum.
I also got acquainted with the game localizer and even got a $500 coupon to order localization. A guy from this company, who was working with me, was really cool, we still keep in contact. As a result, he became the second Necromancer Returns scriptwriter and was involved in the 3rd game development.
I had meetings with 10-20 sponsors, and only a couple of them were kind of interested. They asked me about the market, the target audience, and what was my aim. And then I realized that our goals for making money differed significantly. While I wanted to cover the budget or, better, make it at least x2, buy an apartment in Kaliningrad, the sponsor didn't take that money seriously. So in fact no one was interested in my game as a business project. And I came back with almost nothing.
When you have no money left
The end of the year was coming, I had little money left, so I started looking for a job. I was quite confident I would find it quickly because I am such a cool game developer (programmer). However, I encountered unexpected difficulties:
it was the end of the year, everyone was preparing for the New Year and Xmas, so the search for new employees was irrelevant (the period of hiring was over);

while being a Flash (as3) and HTMLl5 (js) game developer, I lagged behind the market, so my relevance as a specialist was low. New trends were Unity (C#) and UE4 (C++).
I waited till the New Year's holidays ended and then started going to interviews. Things didn't go smoothly: I wasn't suitable for some jobs, and I wasn't interested in others. I almost got a remote job with a salary of 2 times higher than I needed. And at some point, I almost moved to Minsk, where the salary was even higher. I liked Minsk and was ready to move, but it didn't work out.
Finally, on January 31st I started working as a blockchain game developer, but that's another story…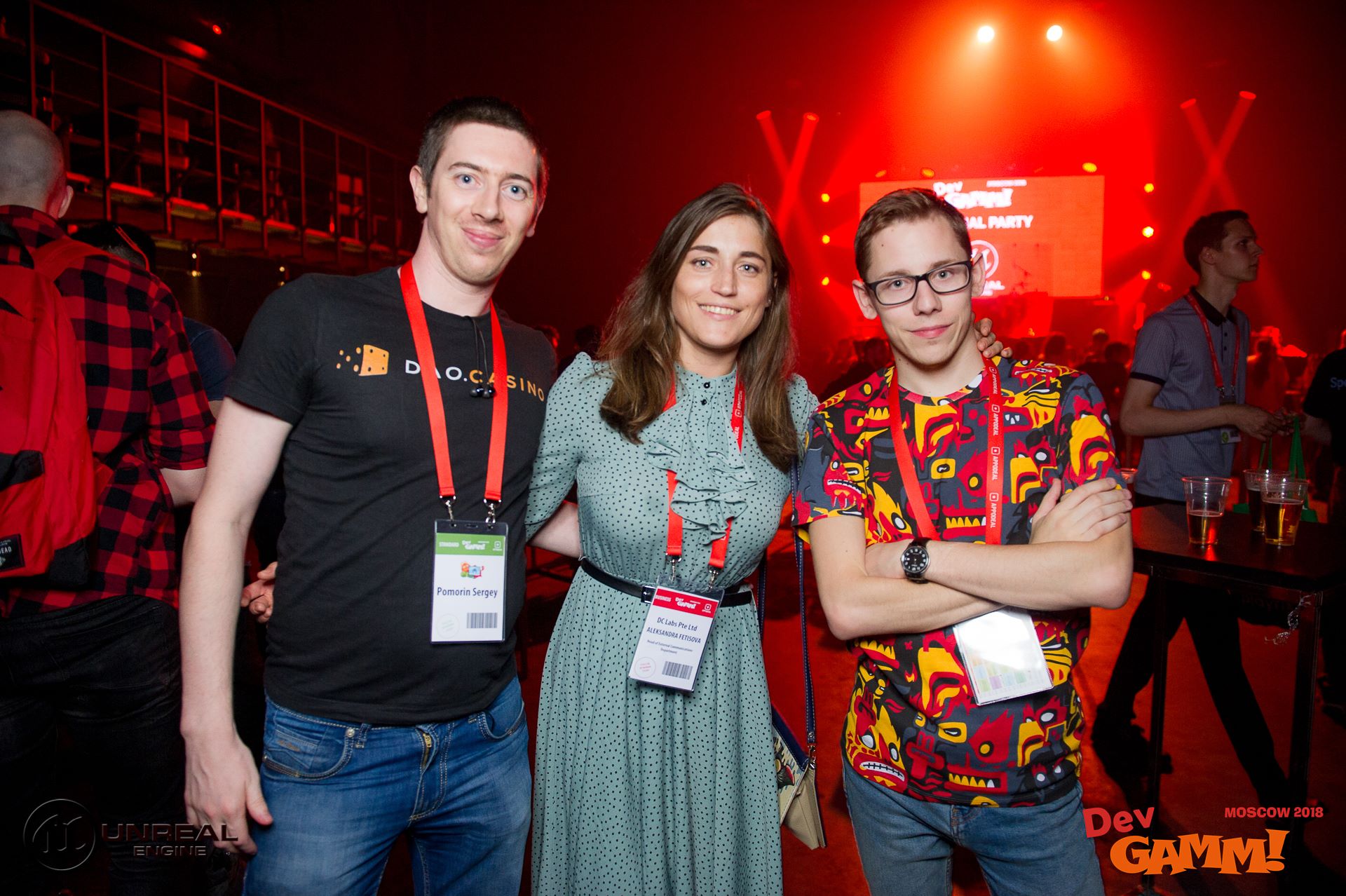 Development completion
Now I had a job with a salary less than I wanted, but at least I could pay the rent and buy some food. I also had orders to port other people's games from Flash to HTML5. At the same time, I had to develop my game. As a result, for 3 months I had been working on 3 different projects: the main work, side jobs, and my game. Obviously, I burned out soon and dropped side jobs. Every day I came home after work and spent the rest of the evening working on my project. In that way, the game release was delayed for one more year.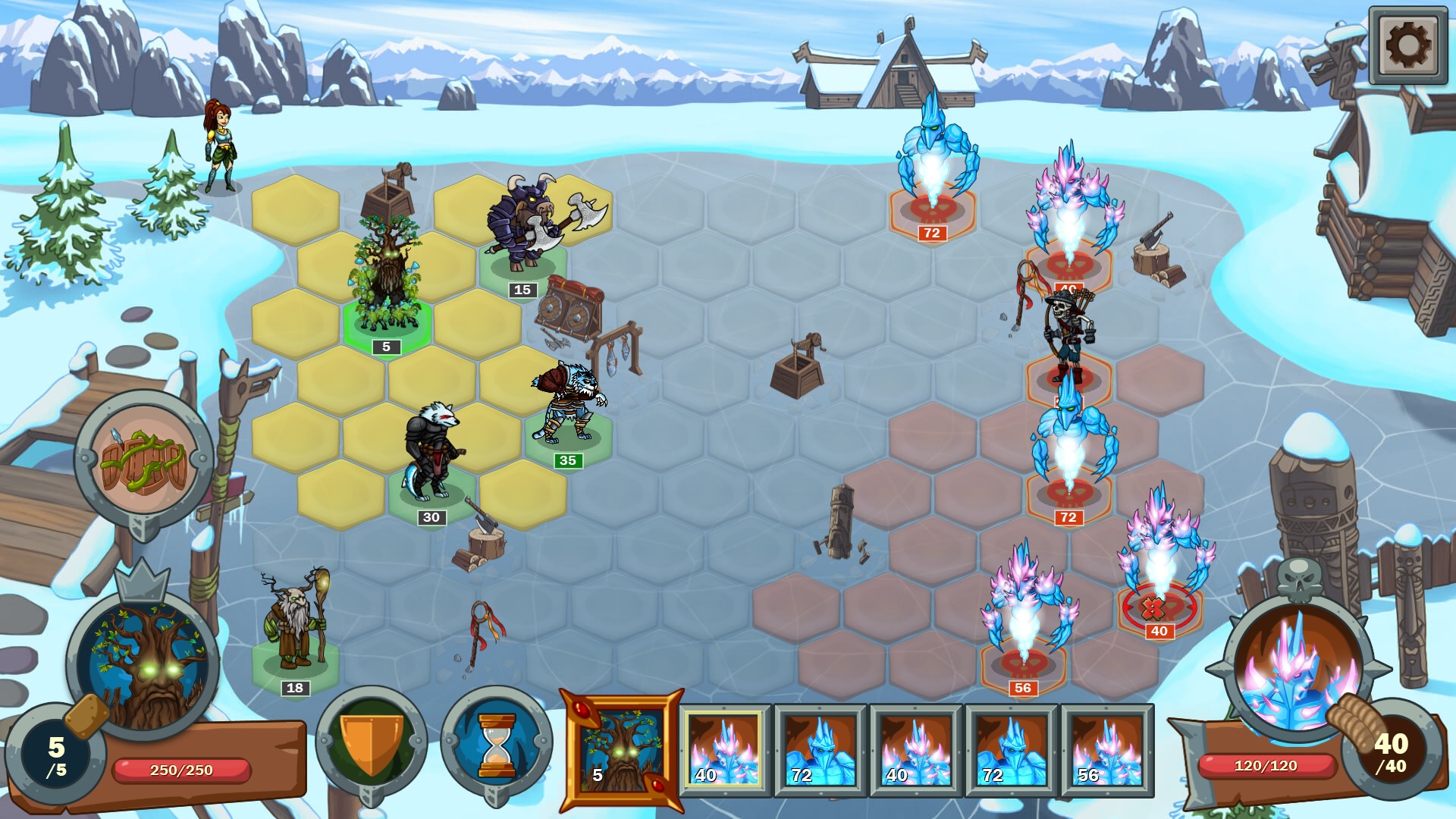 Marketing
The development of the game was over, it was being actively tested, and I understood that I needed to promote it somehow. I hired an SMM specialist who wrote the posts for Vkontakte.ru (Russian social network), maybe for some other platforms. For me it came out to be a waste of money, I didn't get any profit from that. I wrote to bloggers about the game, sent messages to various groups in social networks, and ordered posts. I also wrote articles and so on. Everything I mentioned was made for the Russian market. I ordered the same things from an outsource for the Western community — it was also a waste of money. It was just a disaster, I felt really bad about the results. I did everything I could. Unfortunately, I wasn't able to make content for the West, I didn't have enough resources/time/knowledge to do it with needed energy.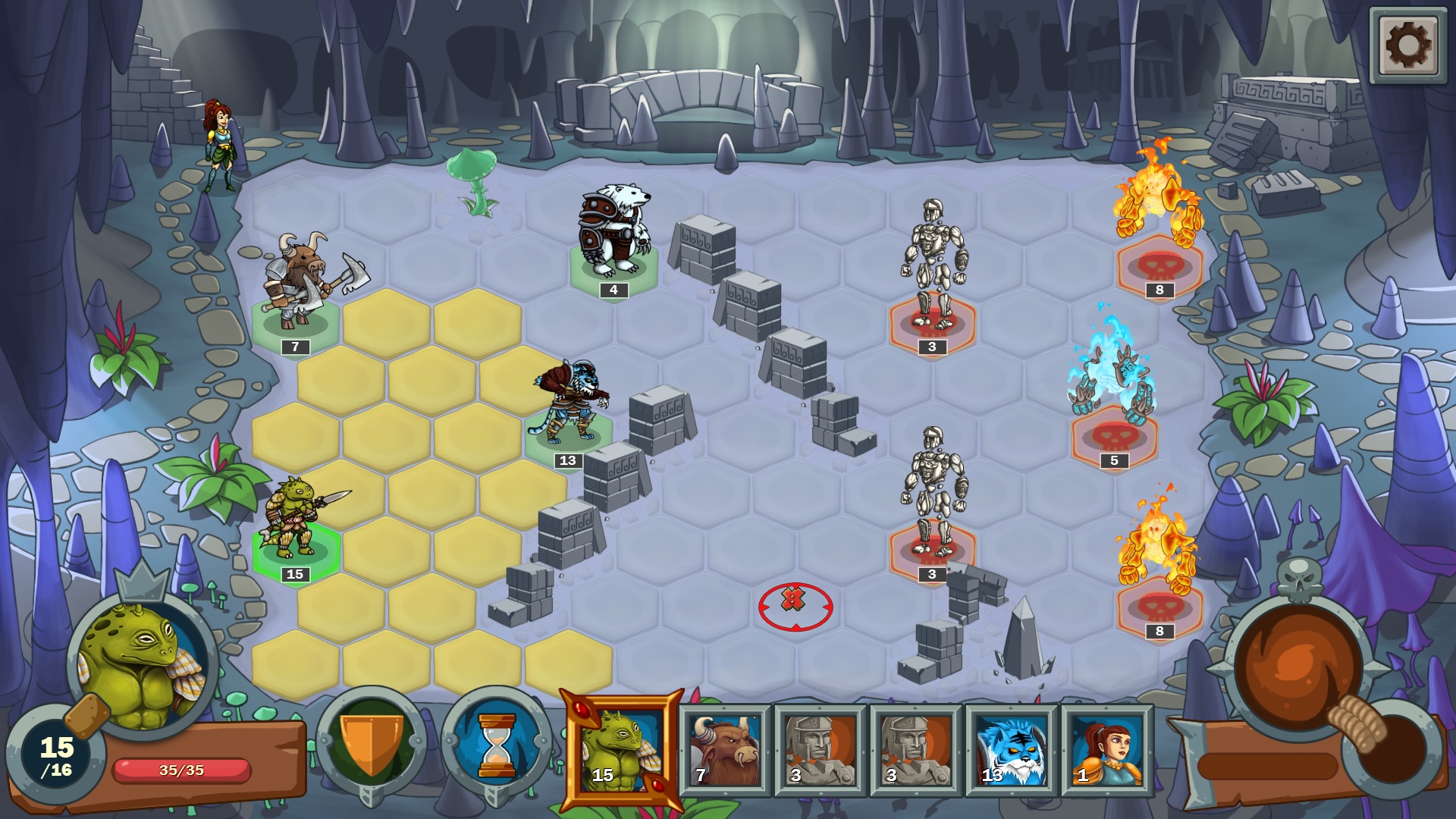 Release
01.02.2018. I chose this date because that's the time when the world wakes up after the New Year's holidays, and players return to their computers. I checked out that no similar indie games in this genre weren't going to be released on this date, and no high-profile titles either. But I picked out the wrong time for the release: the West was still asleep – that was another experience for me.
And so, I was keeping track of metrics and sales. My game came out as a hot new product on some pages, which was good, but it didn't get featured on the main page of Steam. And at that moment I saw that on the same day a game was released: in the same genre, and it was completely free!!! Free-to-play, juicy 3D graphics, and so on. What a mess!!! That game went to the top, while mine was no longer needed because it's graphics were less appealing. In addition, people who added my game to the wishlist didn't buy it on the day of release, whilst I had expected at least 10% of them would buy it.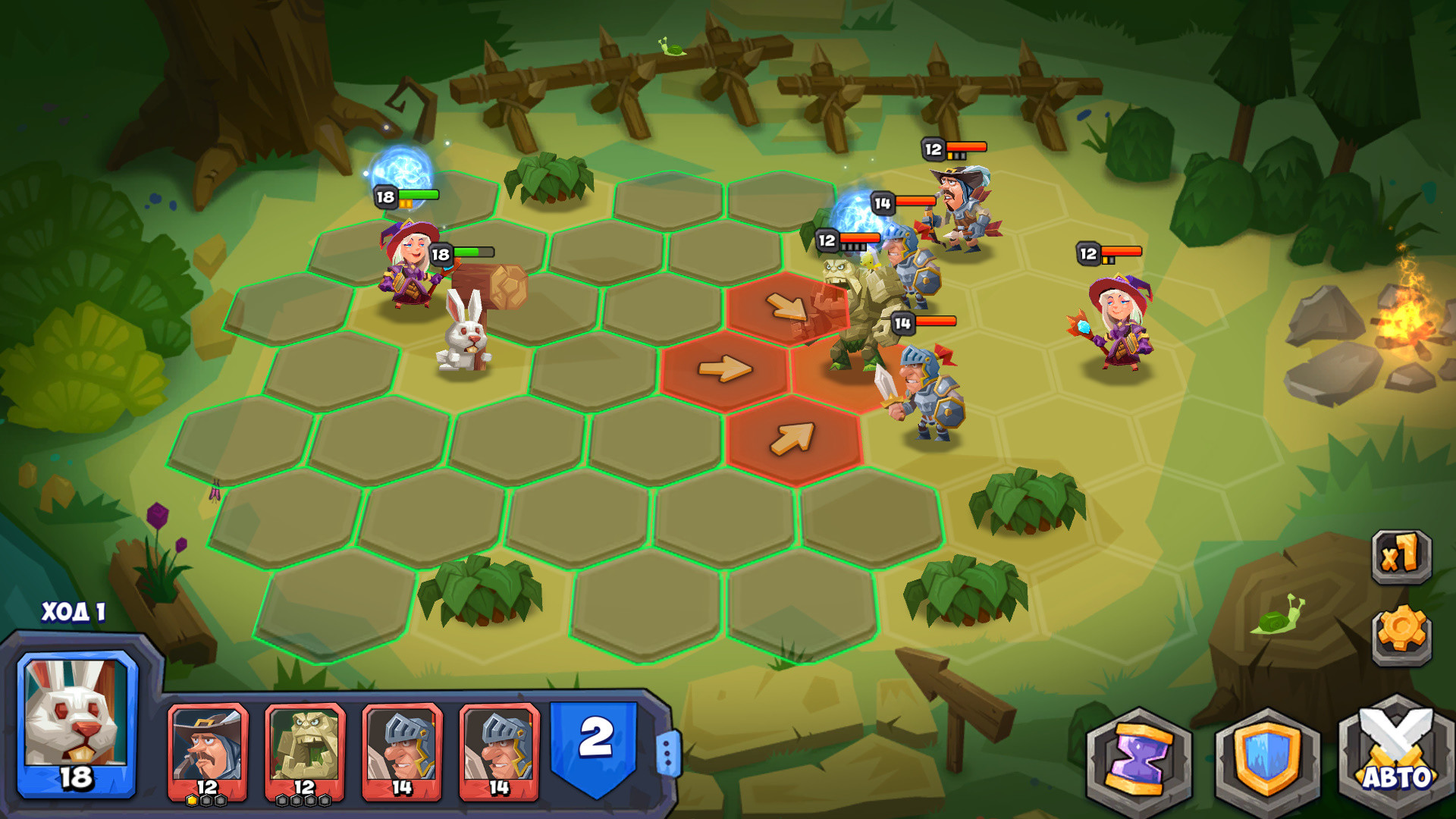 In general, the game brought far, far less than I expected, it wasn't even close to covering its budget. I was so disappointed that I got depressed for a year and stopped making my own games…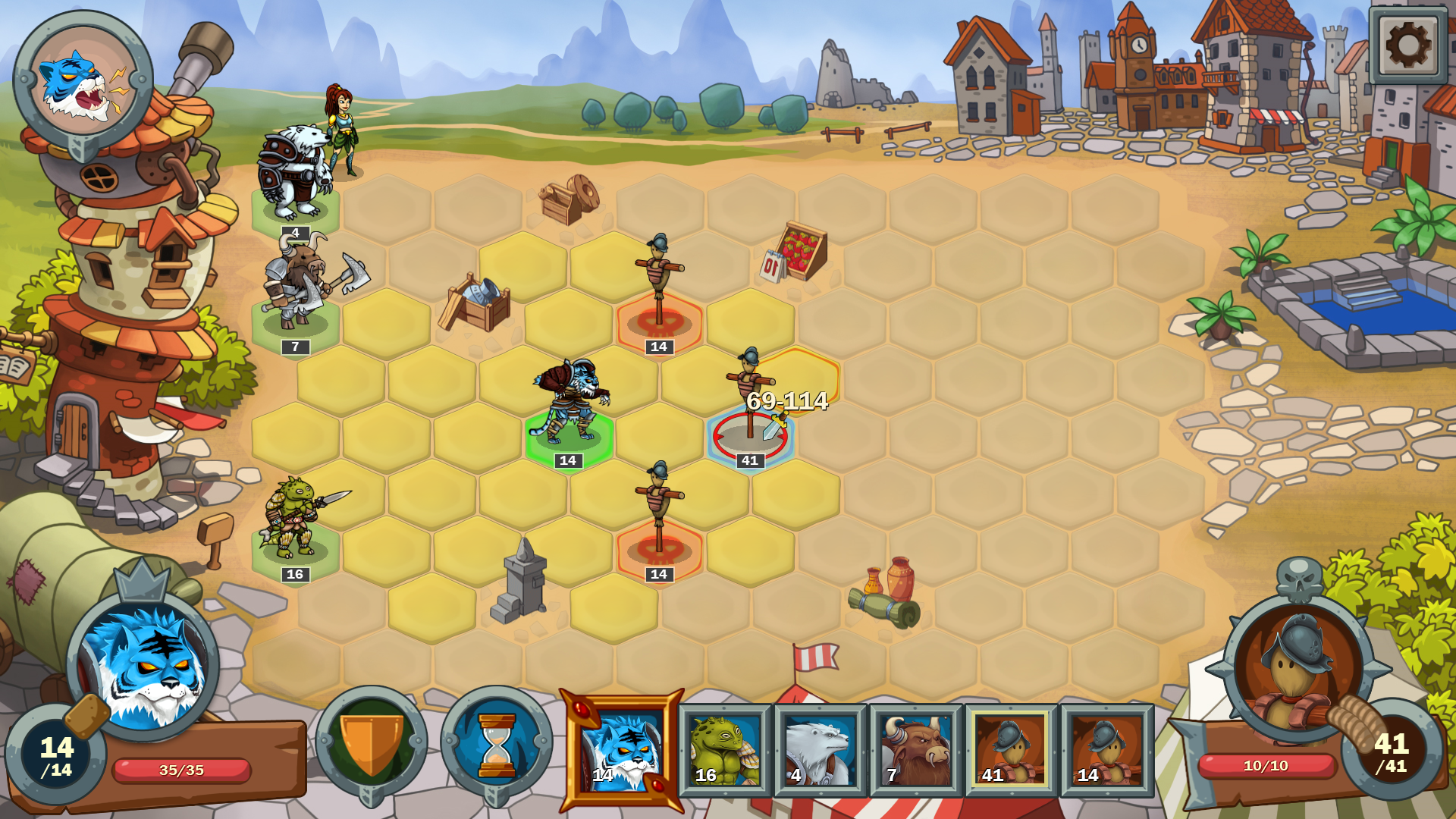 Result
By the time of the release, I had invested $15,500 in the game. And during the year after it, I spent $1,500 more on updates.
On the first day, 144 copies of the game were sold ($879). During the first month, players bought 679 copies ($4,538) of my game, and it took me a year to sell 1,908 copies ($13,237).
Steam took 30% from the revenue, also there were some refunds, and I had to pay taxes as well, so we can halve it.
$13,237/2 - $17,000 = -$10,380
This game gave me a huge experience. It made me understand that I can build a team, lead the process, and get things done. But I still have to learn how to earn money.
In the third article, I'll tell you about my attempts to apply the experience I got in developing my new project — Magicians Legacy.