Hello, welcome to the first development update!
If you have watched the video I posted yesterday (https://www.indiedb.com/games/avian-2/videos/movement-maps-inventory-and-more#imagebox), you can see that we've got pretty much the basics of the inventory system done. Of course, there are still some bugs here and there that I need to fix, but they're not my main priority at this right moment. Here's a quick screenshot of the drag & drop system, which is fully functional between the client and server: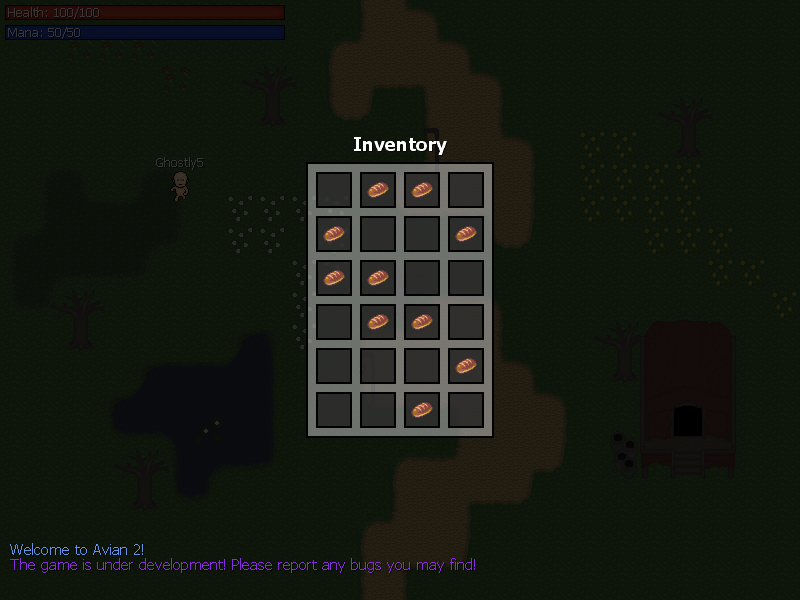 Right now, I'm focusing on the NPC system development - it's taking a long time because it's the first time I get to work with NPC AI, so I'm taking my time with this as I don't want a screwed up system.
The NPC engine's progress isn't actually really advanced, I've got a functional NPC editor going, but I still have to work all the logic behind them, which is spawning them, and as I have also said, the AI, which includes pretty much the behaviour of the NPC against the player, which at the moment can be hostile, neutral or passive.
Simply put, there are a lot of things I need to work on NPC-wise. It's a really complex system and I want to do it efficiently, which is the main reason it's gonna take a while. After I get them done, the development will pretty much speed up since the rest of the systems I've yet to code are ones that I have done before or I already have a clear idea of how to code them, so not much of a problem with the rest.
And that's all, expect the NPCs to be done soon!
- Ghostly.