Due to inconsistencies in how html posts work accross the 2 sites the image on the background is only correctly placed on the Indie.db post. Go there if it bothers you.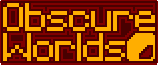 Good news everybody!
The next stage of developing Audio Tree is finally complete, yes! That means V.0.3.
This is the version including the first fully featured synthesizer, with oscillators and octaves and first effects polished and nearly ready.
Soon I'll be mainly developing the saving systems and the challenge mode after I have the full sandbox interface done; I'm hoping to have some videos and audio samples to accompany all future news posts too so look forward to that!
Much like a snail progress is slow but rest assured alot of work is going on under the games "shell".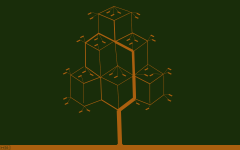 Interesting tree design.
Now into the gritty details of whats new and whats in so far:
Optional launcher with resolution settings and colour selection,
Colour selection effects the colour scheme of the entire program,
Sliding pretty menus with tooltips and help on what things mean and what they do,
Sandbox mode almost fully featured with inbuilt synthesizer and audio file support,
Canvas off setting for people with non compatible graphics cards. (it will be a bit slower but allow greater compatibility for non-canvas users)
Pretty Mode if youve got more power to spend, changes the appearance of the larger parts of the trees and adds more intuitive but slower parts to the synthesizer control.
Whats next you ask? Take a look at this rundown:
The first save file format, save the trees and all that,
The first version of the challenge mode,
More effects for the synthesizer,
Editable leaf shapes and branch thickness multiplier (for pretty mode), really make the trees your own!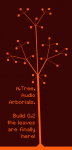 It's come a long way since this version 0.2.
You may have noticed I'm mentioning a pretty mode quite alot, well this is going to be in the options menu with different options once its on, some things will only be added here after release.
But it'll be more taxing on your system, think particle effects, pixel effects, prettier tree geometry. This'll be the mode for people not running the game on a laptop basically.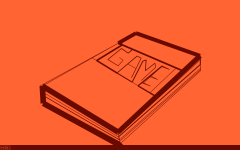 Developing a game is a little like writing a book.
Please post any questions or comments you may have regarding this game, using the LÖVE engine or anything at all, I will reply as soon as I spot them.
Untill the next news update, have a great day!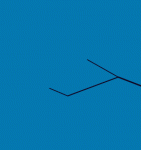 Click to see the image thats the background of this post.