Hey everyone!
In the second entry of our development journal, we wanted to share with you some details about the Building Mode in Ars Notoria.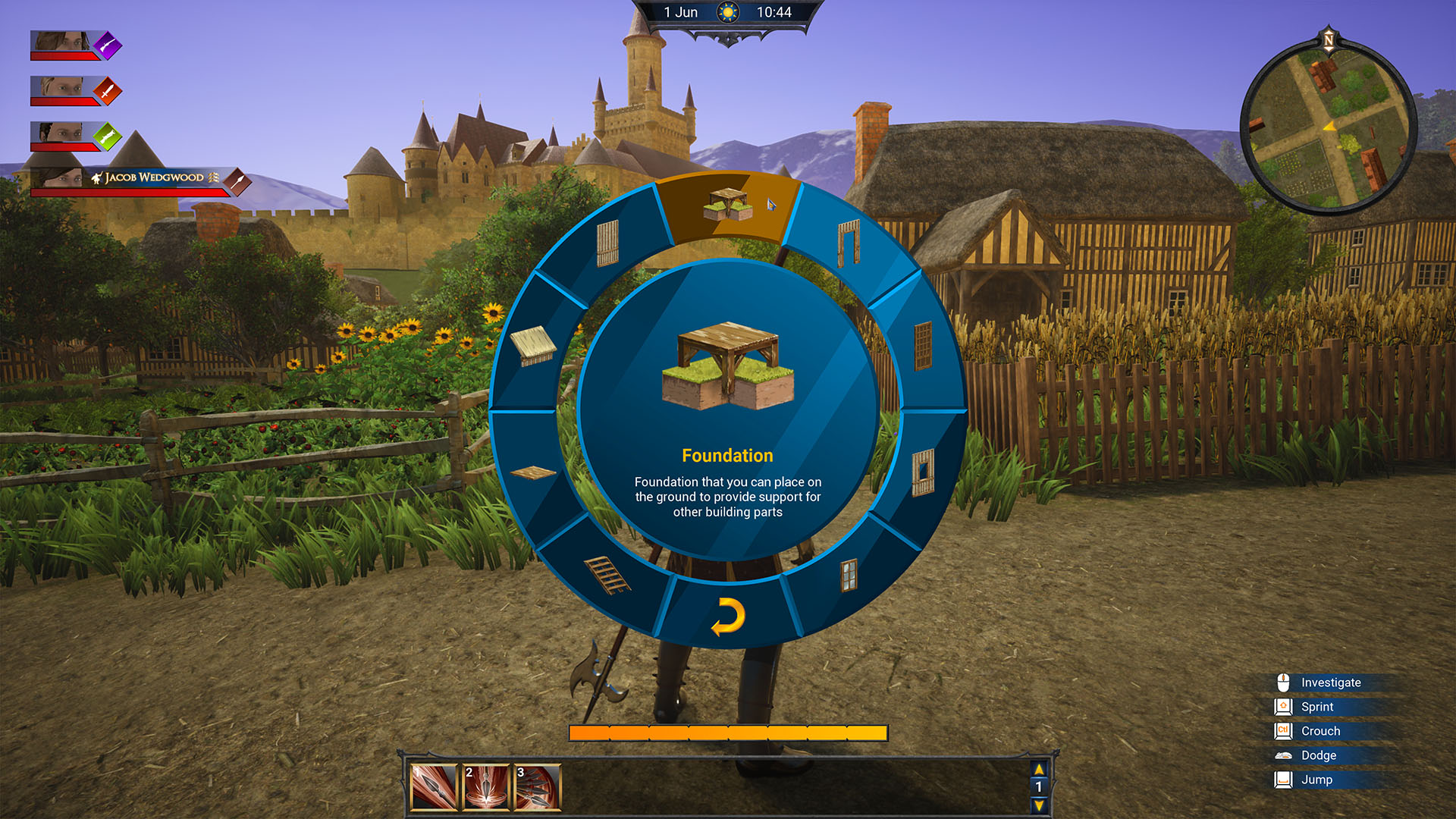 The Building Mode is available to the players from the start of the game and allows them to freely build a large variety of constructions and objects anywhere in the game world. It consists of six main building categories:
Encampment





Here, players can find everything needed to set up a remote camp or a fortified outpost. There are various tents, campfires, sleeping bags, and weapon stands, as well as defensive structures like barricades, wooden walls, towers, and gates. Camps can be quickly set up anywhere in the playable region and provide a place where characters can recover, refill their supplies, and craft new equipment.




Construction





This is the main building category that contains numerous building modules such as foundations, walls, floors, roofs, windows, doors, stairs, and others. Players are able to select the size, style, and materials of the elements and place them either by snapping to the automatically generated building grid or manually. If the player wants to change the building layout or cancel placing the building part, it's easy to demolish unwanted parts and receive back the full amount of spent resources.




Furniture





In the Furniture category, players can craft various interior objects such as tables, benches, chairs, beds, shelves, fireplaces, containers, and more. After placing an object into the house's interior, it always can be grabbed and moved/rotated later. All the furniture items are destructible and most of them are also interactive. For example, players can store items in containers, use ovens to prepare food, rest on a bed or a bench, etc.




Harvesting





Tools and equipment needed for collecting and processing resources are found in the Harvesting category. Some tools such as axes, shovels, or pickaxes can be used manually, while others will process resources automatically. Tools can also be given to recruitable NPCs, so they are able to help in collecting resources for the player's faction.




Production





This category contains crafting tools such as various workbenches, furnaces, machines, and devices that can be used to create new equipment for characters. Each tool grants access to new crafting categories and has multiple levels. Upgrading a tool to a higher level allows for using better materials that are necessary to craft stronger equipment. As with the harvesting tools, players can recruit NPCs and give them tasks to craft new items using production tools.




Farming





The last of the building categories is Farming. In this category, players can find various plants, bushes, and trees that can be placed on the player's farm or garden. There are also different types of fences, gates, awnings, and other decorations that can be placed near the player's house.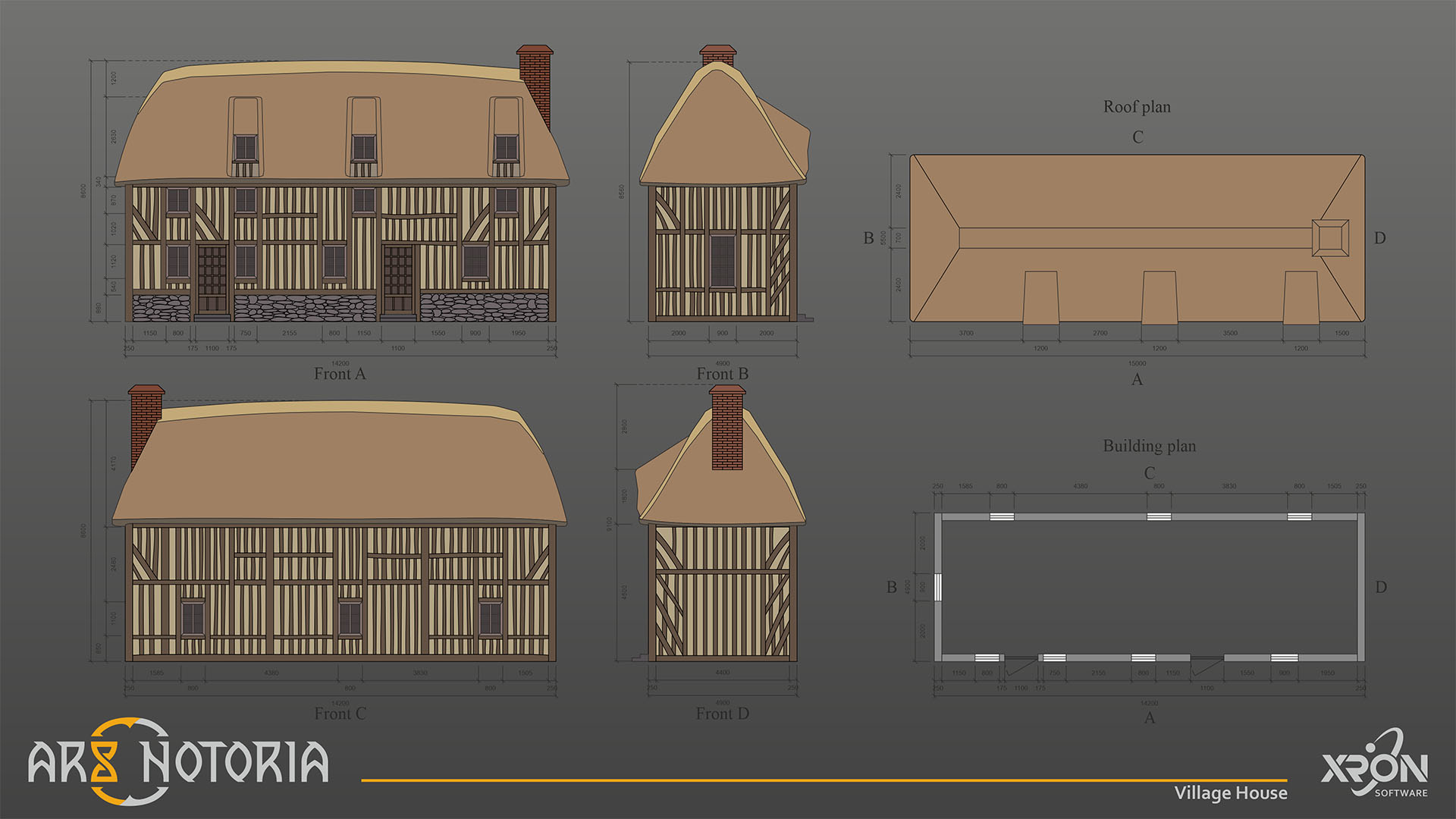 Another option available to the players is to use prebuilt houses that are located in the city, its outskirts, or surrounding villages. These houses can later be upgraded to various workshops such as Weaponsmith, Armorer, Alchemist, Apothecary, and others. There are multiple ways in which players can obtain already built houses: convincing the owners to join your faction (for example, after helping them complete some quest), buying their property, or even capturing them by force.
---
Thank you so much for taking the time and checking out this article!

You can find more information about our game here: