Hello guys, It is Lord Iheanacho again, and I would like to present the current progress of the Army Men III Beta thus far.
As some of you may know, several assets have been recreated (more especially to replace the UDK-provided substitutes as seen in the Alpha version). More especially the Tesla Cannon, Grenade Launcher, and the Berserker character.
We have decided to apply armor to our new and improved Berserker character. With the armor, the berserker is invulnerable to most standard weapons and can only be harmed with explosives and experimental weapons. While Melee attacking is another alternative, it proves to be less effective against it.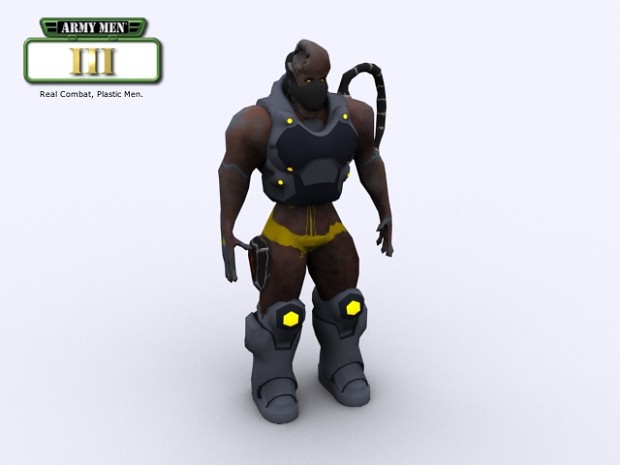 As the Berserker health drops below 50%, his armor will shatter thus revealing the full plastic and making standard weapons effective against it and explosives even more effective. again, Melee attacking is still less effective.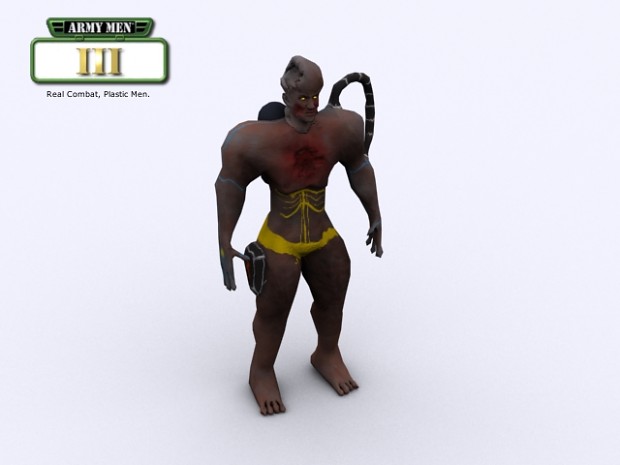 I figured some players may have had trouble finding their way throughout the campaign in the alpha release. Thanks to the experience I have gained working with Totem Arts as their Unrealscript programmer for their current project Renegade X, I am now able to do just that. I am currently working on Navigation System to help the player find his/her way trough certain missions in the game.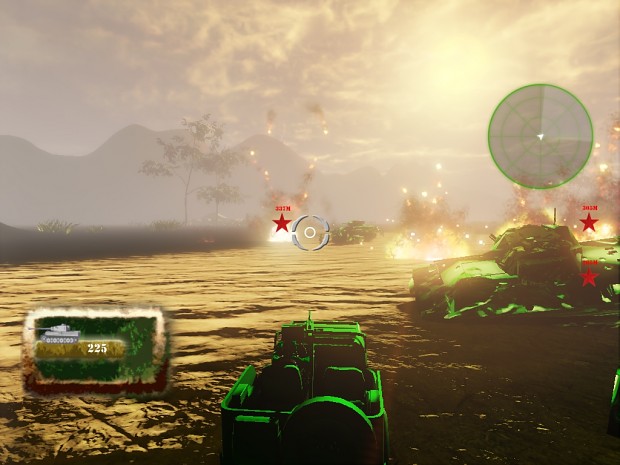 In Other News:
One of our voice actors, John Rogers was kind enough to host a new domain for the game's website which you can visit at the end of this article.
We have also recreated some materials of the terrain for our game. Although this is an independent title, we are hoping to graphically aim beyond those boundaries by improving the art to meet AAA quality standards - The similar quality you would often see in most full-fledged commercial games.
That is all for now, Be sure to track us on the following below.
....or click here.
Also sign up and post on the forums to receive the most recent updates and for eligibility to participate in the Closed Beta version of Army Men III.