Not entirely sure how interesting this is but hey, here's how the games visuals have changed over the last 4 weeks.
Here's the progression:

1
Very simple geometry and plenty off ssao. Kind of going for a plasticiny look.

2
Started to get unsure of the style and added some lame looking grass and a couple of higher poly rocks. We still knew we wanted the polys visible but were finding it hard to get the whole thing to gel. The ssao doesn't work all that well with the grass.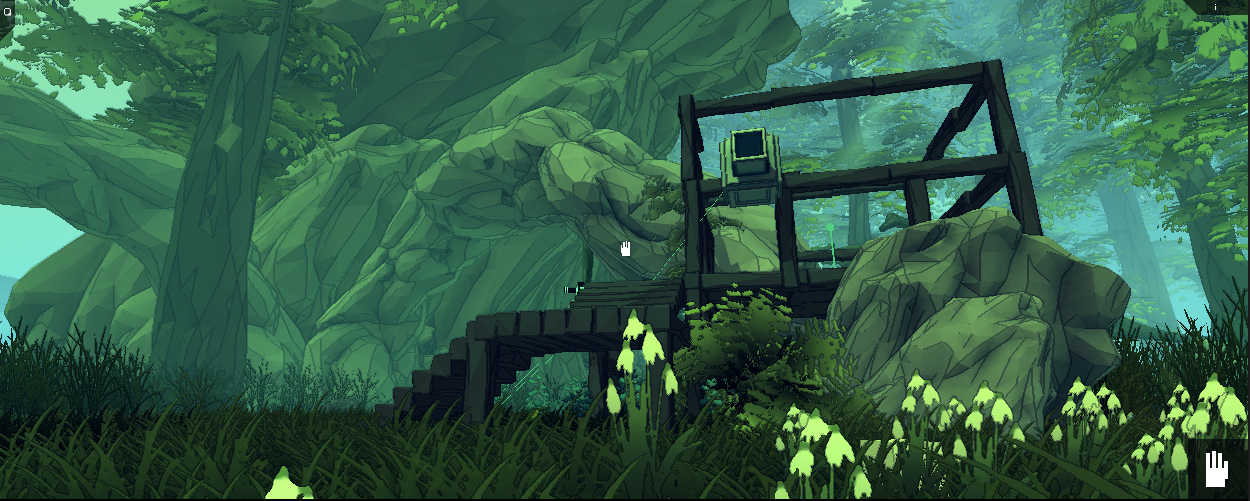 3
Here we added a slightly modified version of Unity's EdgeDetectEffectNormals, it picks out the faces and seems to pull it all together.

4
Here's where we are currently at, there's a lot more vegetation which helps a lot. There's no ssao or depth of field now, somehow it looked better without them. There's still lots to do visually, currently we're working on the in game menus and might post about how they're going soon.