Hello, I'm the programmer and design of Apostasy: Shadows Eras, the purpose of this article is to show in a 
simplified way the new features, interface design and OST that our team has been working on during the 
last months.

The first major modification we made since the last article was in the design of the interface, we prefer to 
adopt a less retro and more modern style, with commands and more detailed visualization, as you can see 
in the new inventory image below



Now I will talk about a new feature! before I had commented on our tree of abilities in the previous article, 
but it proved to be something very simple and not very customizable, so we decided to adopt a larger tree 
with enough possibilities, where the player can use the dark flames to release attributes or abilities.



We are also evolving a lot in the ambiance and the animations, I separated some images to show how our 
environments are getting.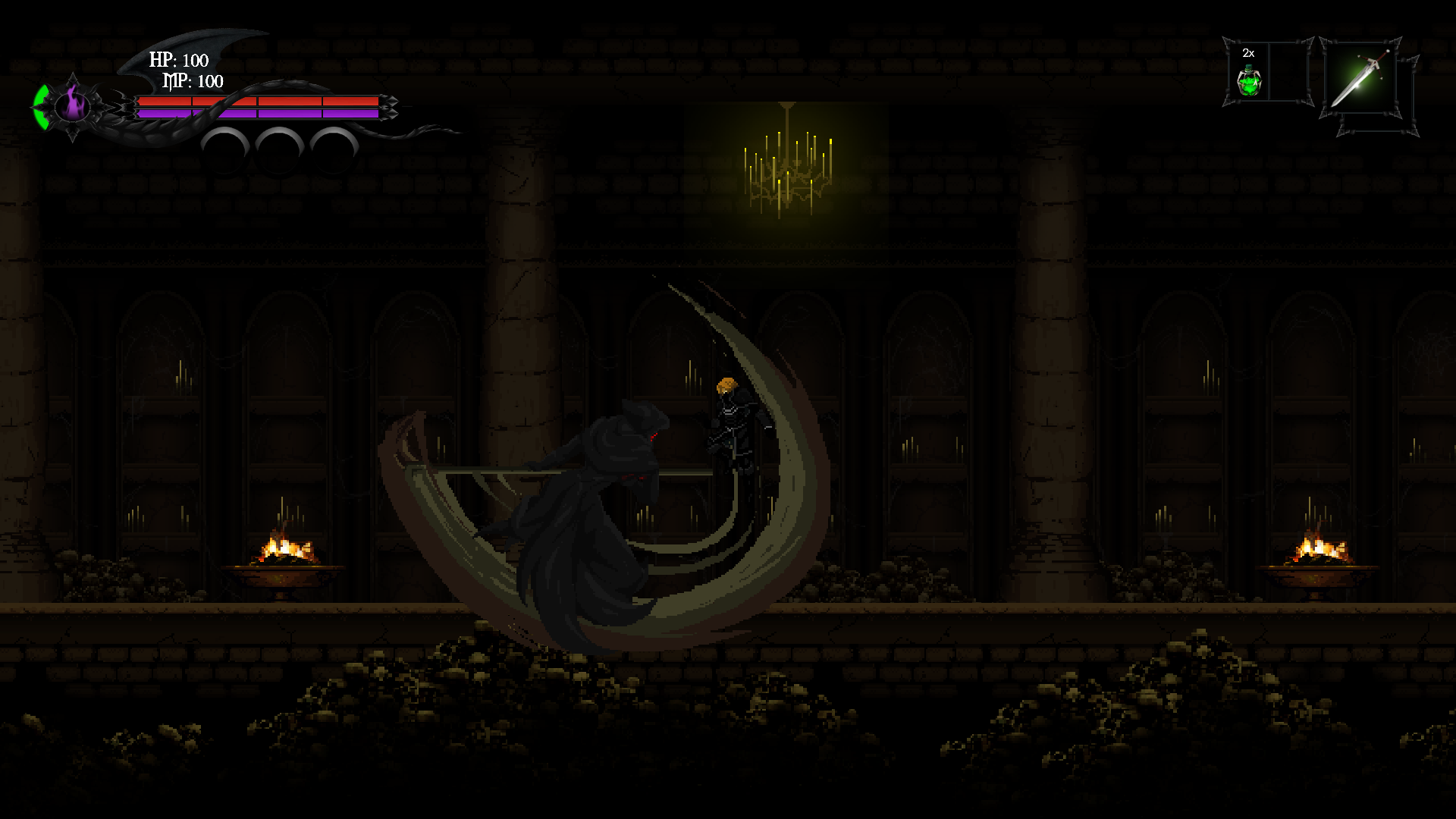 Now let's hear a little piece of the sound's that contemplates these environments, i have separated two 
songs of the OST that are being finalized, I hope you listen and comment what you think.
For now that's it, I hope you have enjoyed the news if you already knew the project and if you met now I hope you have enjoyed how things are going.
"How can I help with the development of apostasy?" - The answer is simple, just comment and say what you think of the project, and if you really liked it, share with as many friends as you might like the project, this energy is what give forces to us to continue until the launch of our collective financing campaign.
Thank you!