Hmm, what to talk about today.
Scripting! Dialogue! Story!
Jon sent me the dialogue for NPCs for the demo a few days ago. So, I got right to thinking of a semi-smart way to put the dialogue into the game, and speed up the workflow when he tweaks the dialogue. I spent a bit writing a dirty Python script, which will take an easy-to-read format where Jon types the dialogue, and then translate it into AS3 Object notation. The great thing about this, is that I can add any needed metadata AS3 representation, without having Jon having to deal with it - metadata such as, whether a certain set of dialogue has finished playing, whether any of it has played, and so forth.
Then, I programmed the dialogue events. I have a few nice abstractions that I made after coding a few events - one that fires up the dialogue box, one for requesting some dialogue and then playing it, one to making an NPC walk towards you and then talk to you, one to make two entities face eachother and play animations - little things like that, to make programming these dialogue events easier. I'm getting better at doing it, after ironing out initial bugs. I'm assuming there's some better way to use an actual scripting language to do all that but...this seems to be working, and there's not too many complex scripted events. So I think I'll be fine.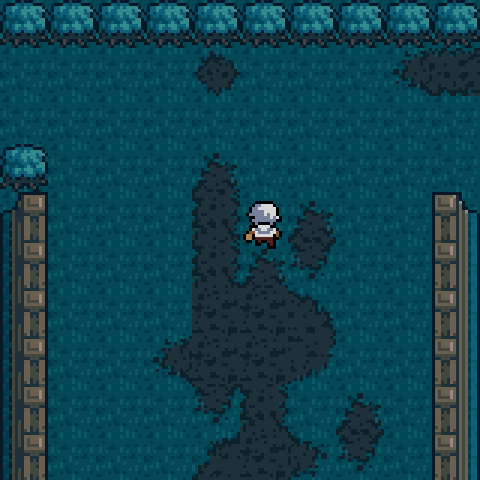 Also, Jon's been polishing up a few tilesets and finishing up graphics and working on dialogue, to make the demo very pretty. Everything looks nice, and I've been adding small things in too that will be nice touches (animations for certain items, more menu infrastructure).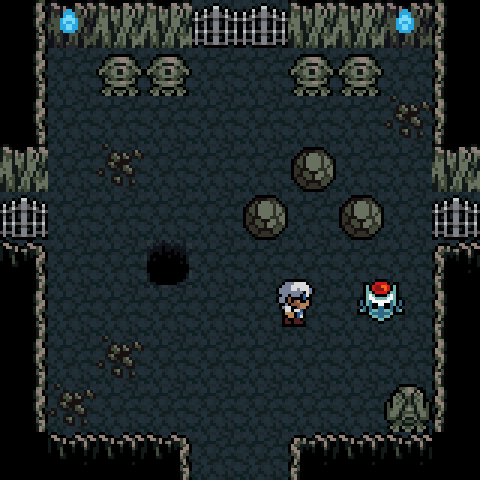 We're close to a demo release, and a giant to-do list we created a few days ago only has a few items left! I'm pretty excited to see how people react to a polished demo. In preparation, I also redid the official Anodyne website to have an organization of information that wasn't just a mish-mash (like it was before). Check it out!
Other than that, there are countless other various things we've finished - new sound effects, some added songs, save file fixes, oh and checkpoints! Yes, there are checkpoints. They work...nicely, I think. Autosave is on by default - though you can turn it off - , so the game saves your progress through dungeons if you get close. If you step on a checkpoint, then if you die, you will respawn there. This is to hopefully mitigate needless backtracking if you die at a boss or something.
That's all for now. Excited! Back to trying to justify my existence and fill an ever-deepening hole.
-Sean
Follow me (sean) on twitter, Jon on twitter, or even the sentient Anodyne game on twitter. And vote for us on Greenlight!