Hi everyone!
I would like to take a minute to introduce you to Amp, Watts & Circuit, three robots who, unsatisfied with the reasons they were built, try to escape from the endless monotony of their workplace, through 50 levels of dangerous traps and puzzles!
Each level consists of a maze-like room, and the idea is to get each robot to the correctly coloured end-goal. Simple, right? However, pretty quickly the robots will discover that the mysterious owner of this nameless workplace does not want them to leave, and it isn't so easy at all when in every room traps are trying to stab you with spikes, melt you with fire, throw you down a pit, drop you in lava, or worse!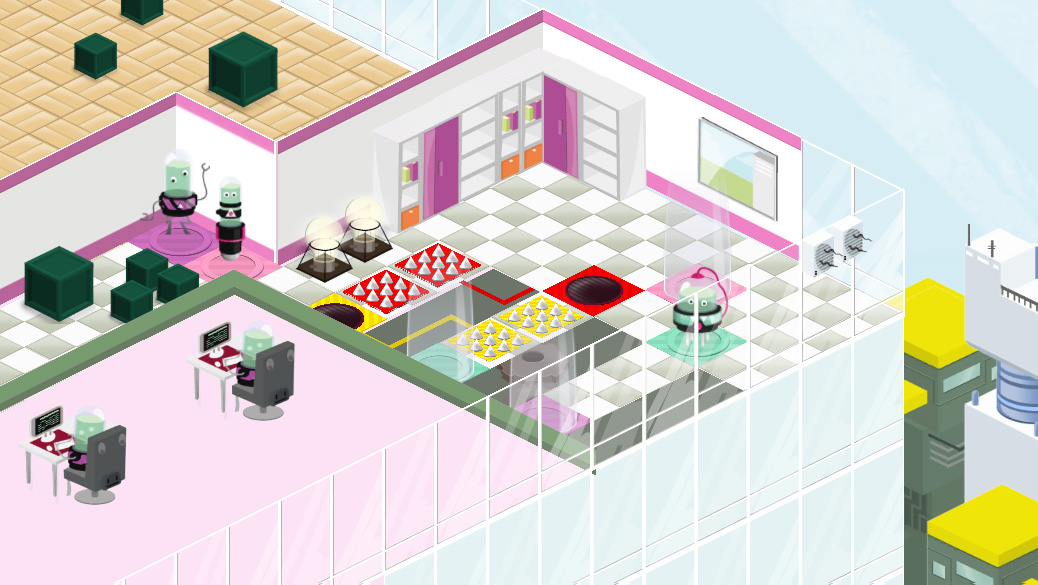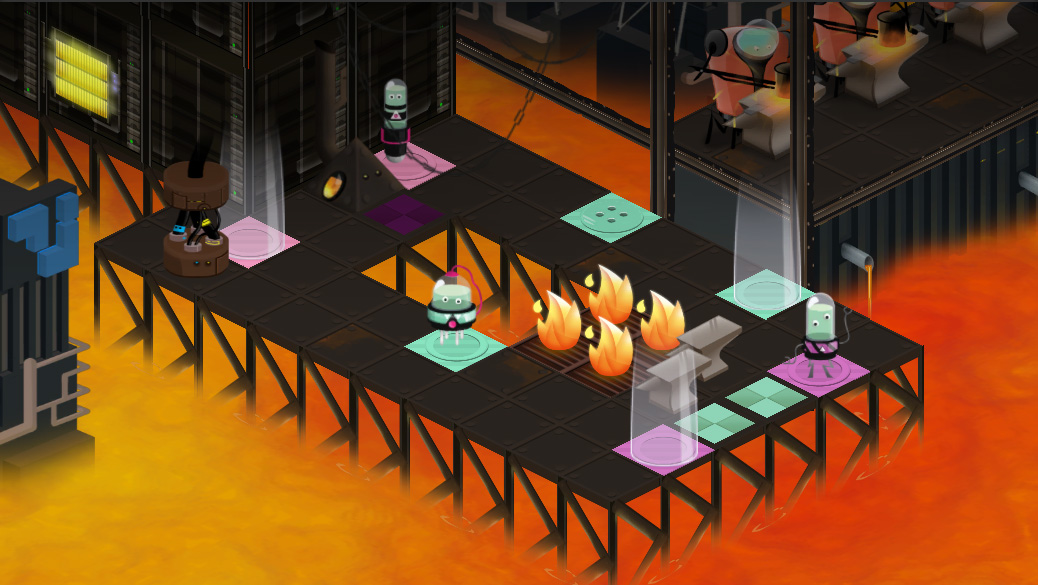 You must help the robots work together as a team, using their individual talents, to help them get through each puzzle, and escape to a new and better life!
There will be a demo of the game released very soon, but for now, come and check out Amp, Watts & Circuit on IndieDB, where we have videos, images, free wallpapers and bonus tracks from the game!
.