Although, Alan Sharp consists of many psychological horror elements, one of its core features is detective investigation. Besides containing elements such as Survival and Crippling fear, another main focus was to bring mystery/thriller aspects into our gameplay which would make a player feel like a true detective participating in an on-going investigation. Throughout the story-line, you will have to carefully watch out for clues hidden in plain sight which might assist you in realizing the complete truth regarding the mystery of Beggers Hole.

The following video represents a hidden in-game cutscene that does not affect the progress of the story but it provides additional knowledge about what truly happened. This cutscene is part of our upcoming demo that shows part of the detective experience that the players will have when playing the full game. To unlock such hidden cutscenes (and easter eggs) the player must discover the connection between particular clues, in order to conclude an investigation.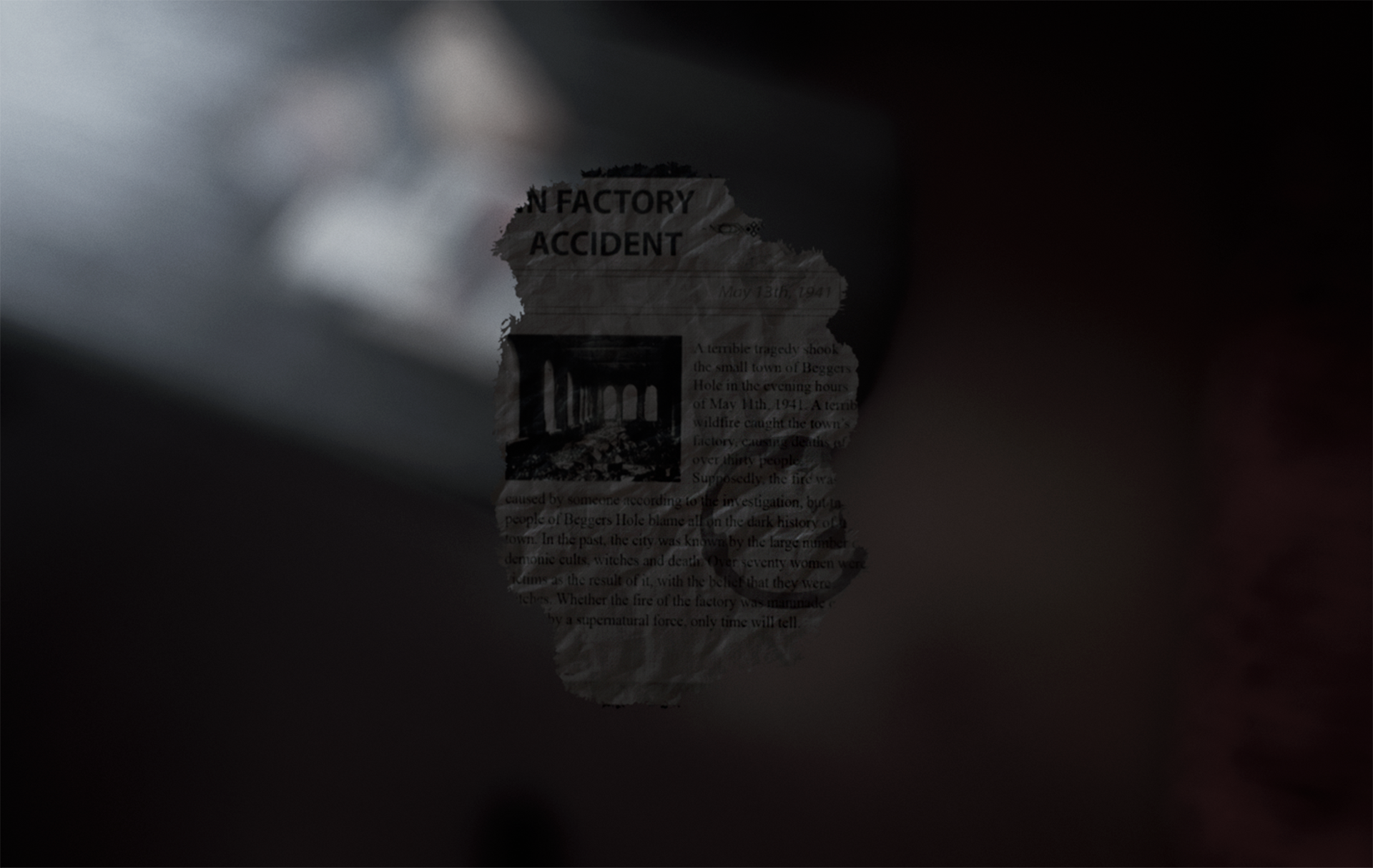 The image above is one of the many clues that you may find throughout the game. It depicts a particular event (part of the lore) where a factory was caught in a fire and thirty people died in the accident. Although the police suspect that the fire was caused by an individual, the folk of Beggers Hole blame it on the supernatural - the town having a history of demonic cults, witch trials and unexplained events in the past.