Having put the game on Greenlight, one of the major bits of feedback I got was that the colour scheme of the game was weirdly... greenish. In 4.1, I've adjusted the colour scheme to use a more balanced brown. I've also switched to using a simple shader for ship drawing, which leads to much nicer scaling and fewer graphical artefacts: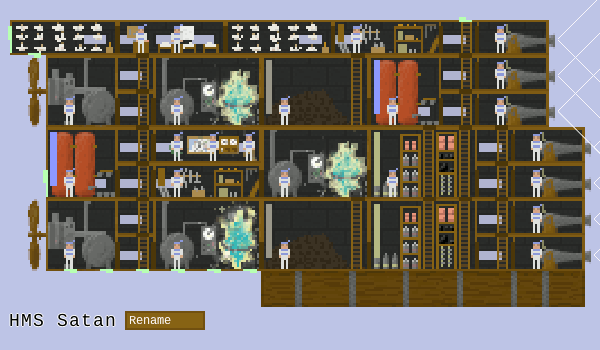 There's still a way to go with the graphics, mind you. The major missing bit are animations, and I want to do better particle and lighting effects, which is why version 6 will focus pretty much exclusively on making the game prettier. Still, some things were easy to adjust quickly, and so I put them into 4.1.Speaking of prettiness, as per user suggestion, you can now paint the hulls of your airships to better strike fear into your enemies: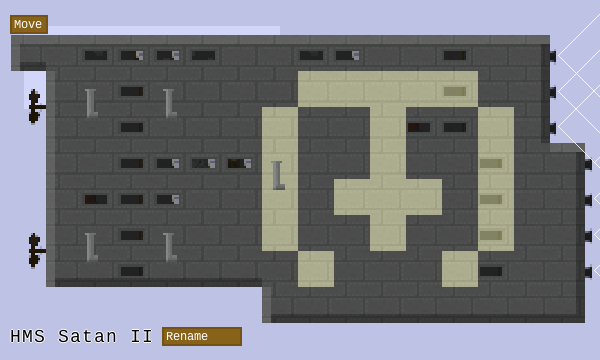 Beyond that, the major new addition is a counter-espionage feature in singleplayer: your empire now has a secret police that prevents spy actions, and you can choose its funding through the new Empire Details dialog. But note: as your empire increases in size, your secret police becomes increasingly unwieldy.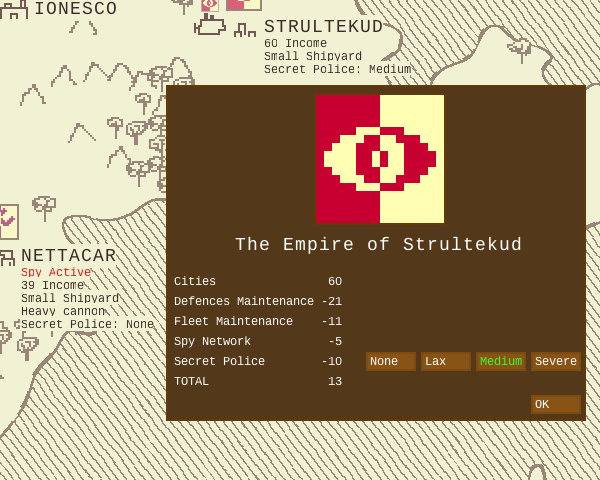 Finally, as befits an incremental update, 4.1 fixes a whole bunch of bugs: misplaced ships, graphics glitches, etc. So if you already have a copy, head over to the download area to try it out - and if you don't, you can buy the early access version for $5, which includes access to all future versions up to the release.