Hello everyone, Steven here.
As you might have noticed if you followed the project previously, all of the old content and articles have been removed. This is because the game has changed vastly from that original concept. It is now a whole different game and we felt it was about time we showed some of that off here.
So what changed?
AfterEffect is no longer a turn-based management game, it is now an isometric survival. This means you now take control of a character in an apocalyptic environment of your choice. The story element has been kept, as we feel that the idea of being able to choose what apocalypse you want to play in gives an amount of control over the feel, narrative and difficulty of the game. Hopefully this will also allow for a great level of re-playability in the game.
Features?
So, by now I am sure you want to start hearing progress we have made and future plans.
Let's start with the world. Currently the world is procedurally generated by a perlin algorithm I came up with as seen below in this very early render of the world:
However, we are currently considering an idea that would produce a map based on the players local area. It would allow for a more realistic and detailed map to be produced and would allow the player to play in an apocalypse happening in their own backyard.
The player will also be able to interact with the world, of course. This means we need context menus and an inventory. Of course these are still-in-progress but here is some of our recent work: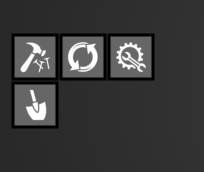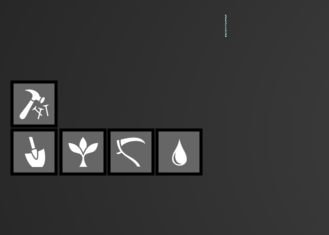 Build menu (left): This will allow players to build, recycle and repair structures and items in the environment.
Farm Menu (right): This will allow players to make and maintain farms to produce food. This is one of the survival aspects of the game.
An inventory is self explanatory but I feel we should show off some more UI progress done by Phreak-Nation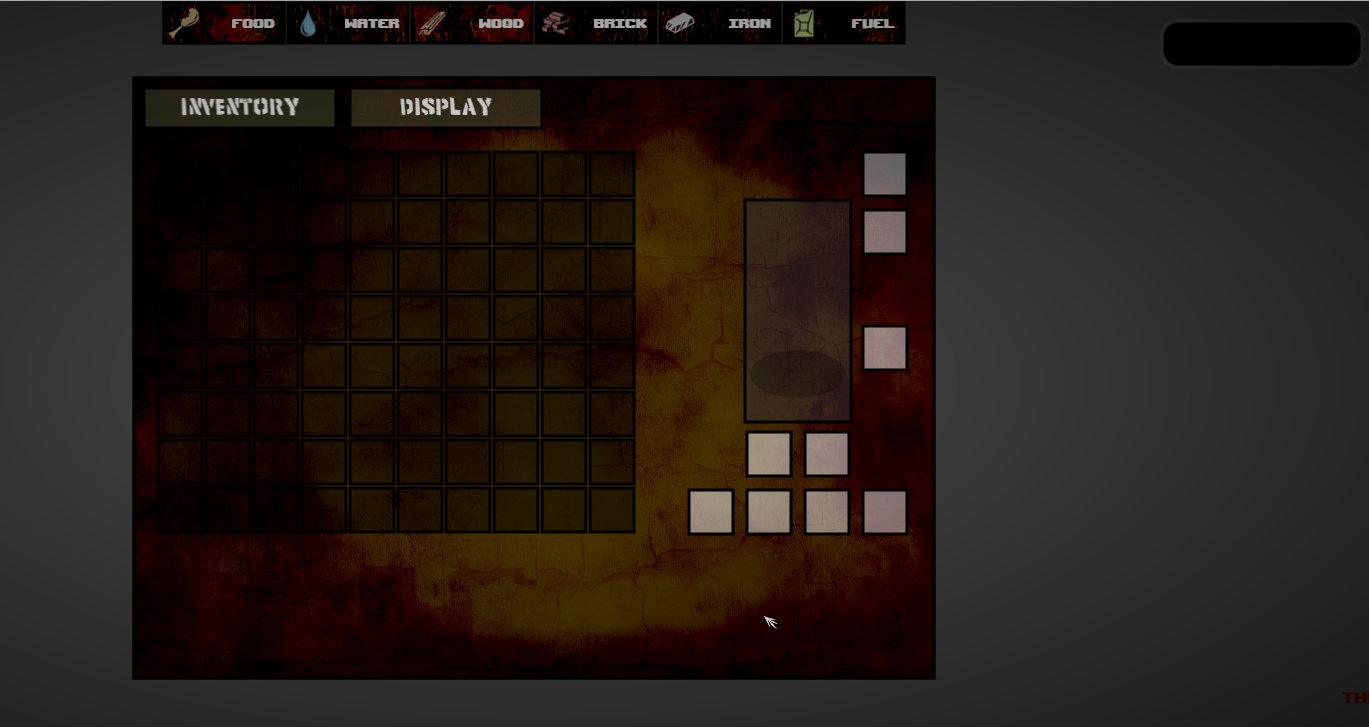 Thanks for listening and we hope to show off so more progress as and when it happens. We would love to hear your views and opinions, so feel free to leave a comment below.
-AfterEffect Team