Tutoria Isle is now live in Aetheria. This area is where new players will start their journey, learning about all of the ways to slay monsters, craft items, and use the various systems in Aetheria.
---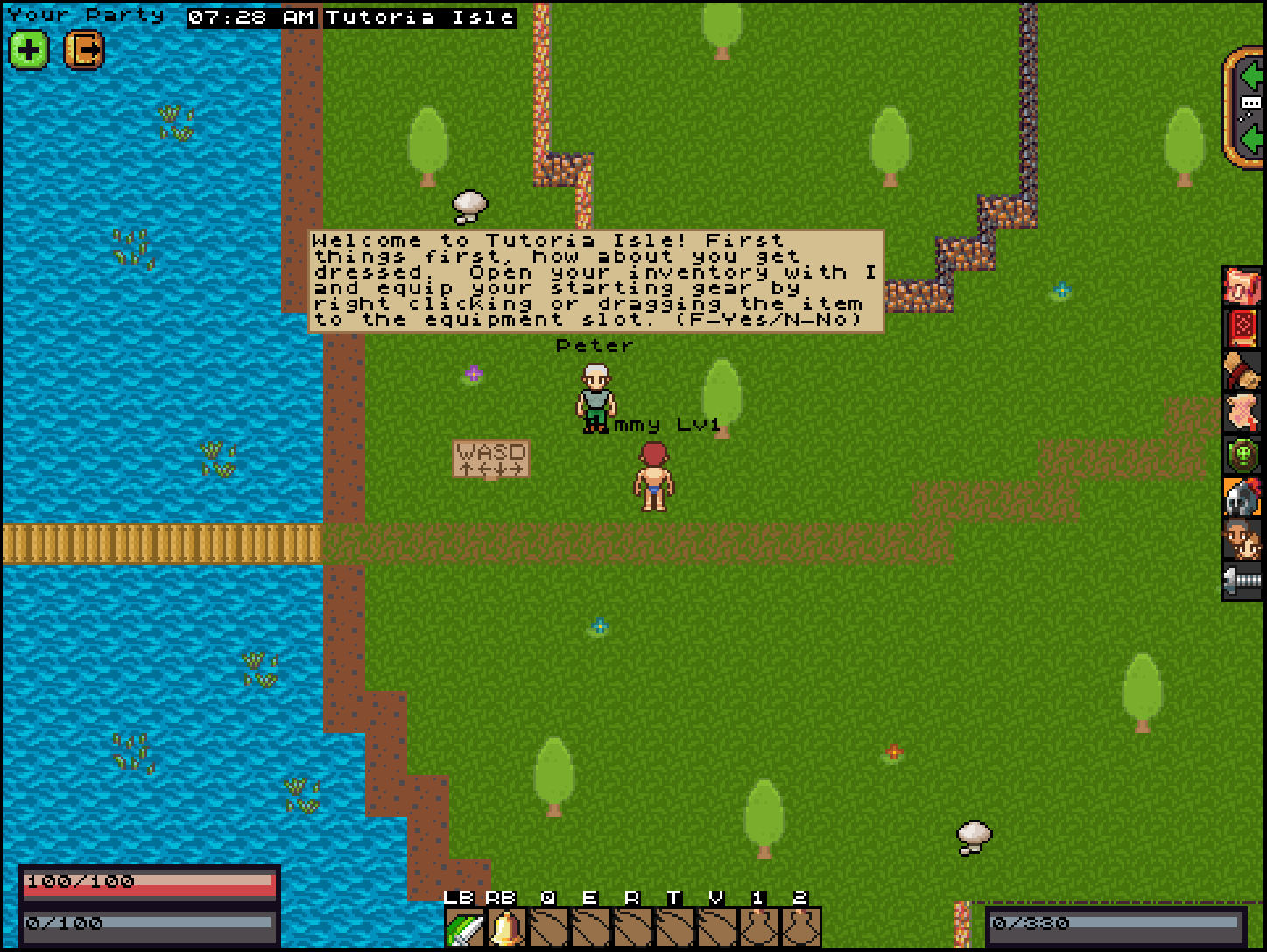 Players will be greeted by Peter, who will guide you on your journey for knowledge on Tutoria Isle!
He does have one request though, put on some clothes!
---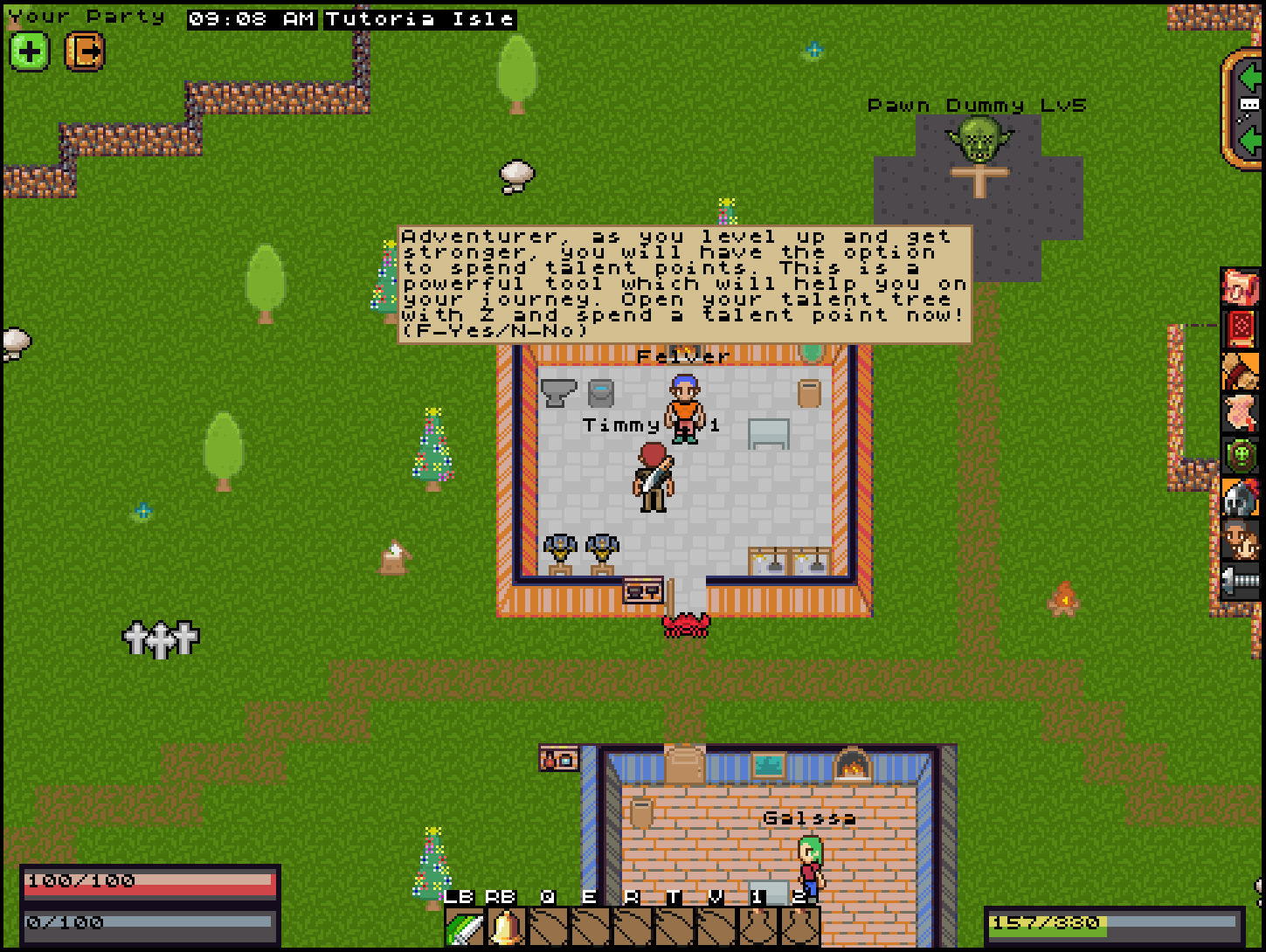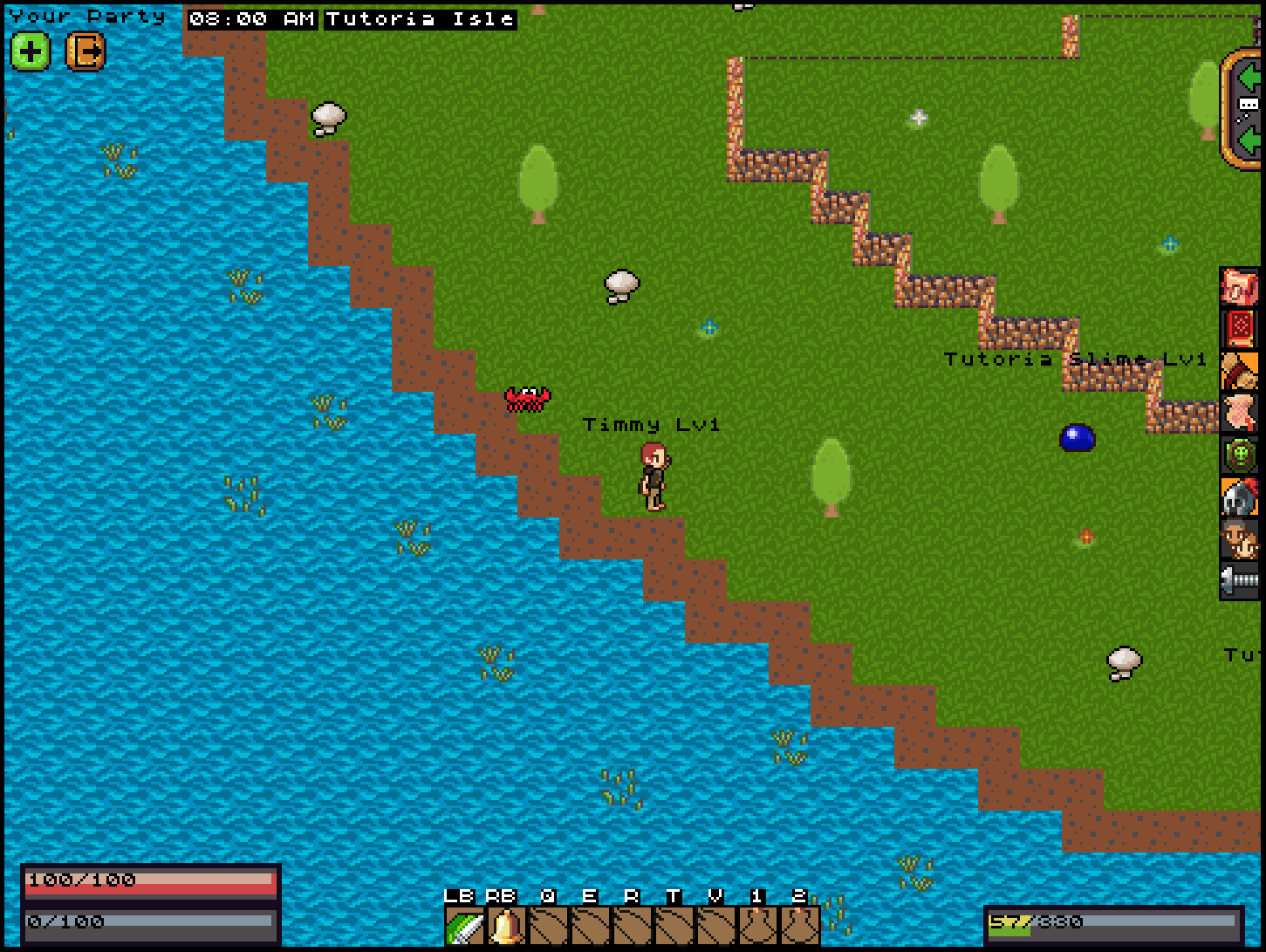 Adventurers will need to complete quests and use various systems in Aetheria
to progress on Tutoria Isle. Beware of the Tutoria Slimes!
---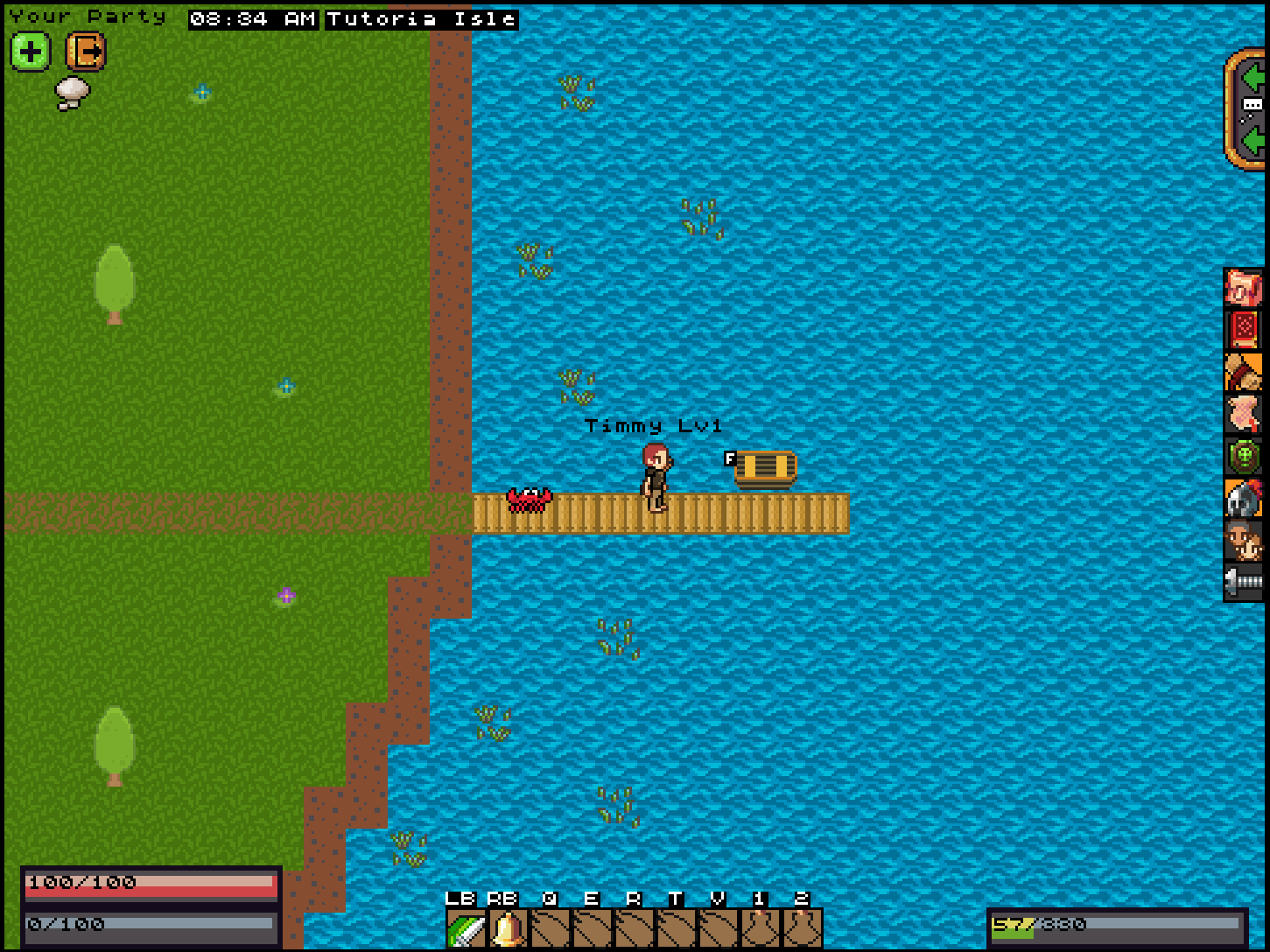 After all is done and your brain is filled with all you need to know about Aetheria, it will be time to say goodbye to Tutoria Isle. Taking the boat on the Eastern dock will bring you to Redwater Forest.
---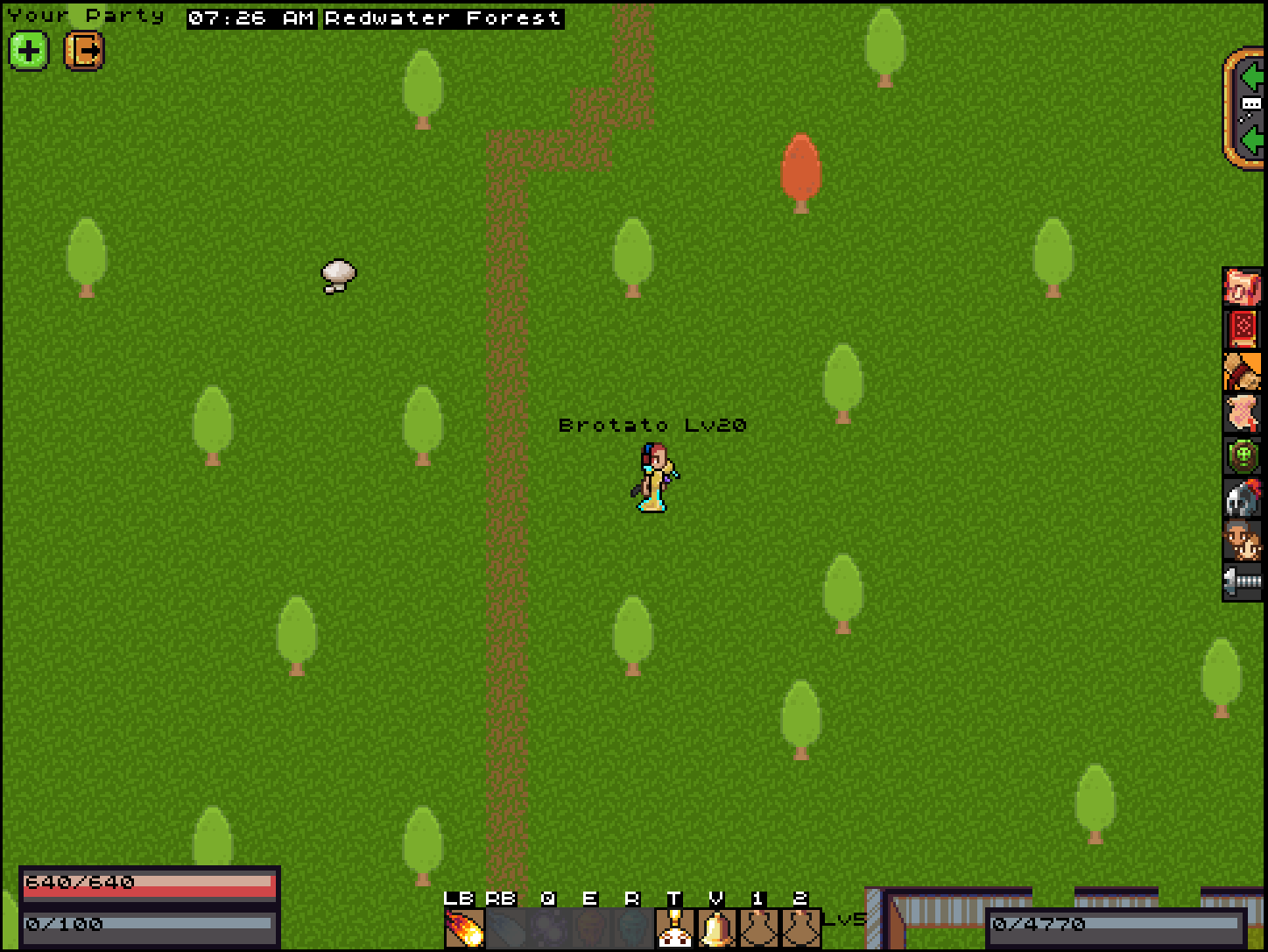 A new costume is also introduced with this update: Headphones.
These will be given to players who have assisted in creating music and sound effects for Aetheria.
---
Along with the updates mentioned above, several other quality of life improvements have been made with this update. For the complete list of updates, head over to the Aetheria forums: Aetheria-online.com