Trip to Otradnoye (in-game cinematic)
Hey guys! Here's the last update.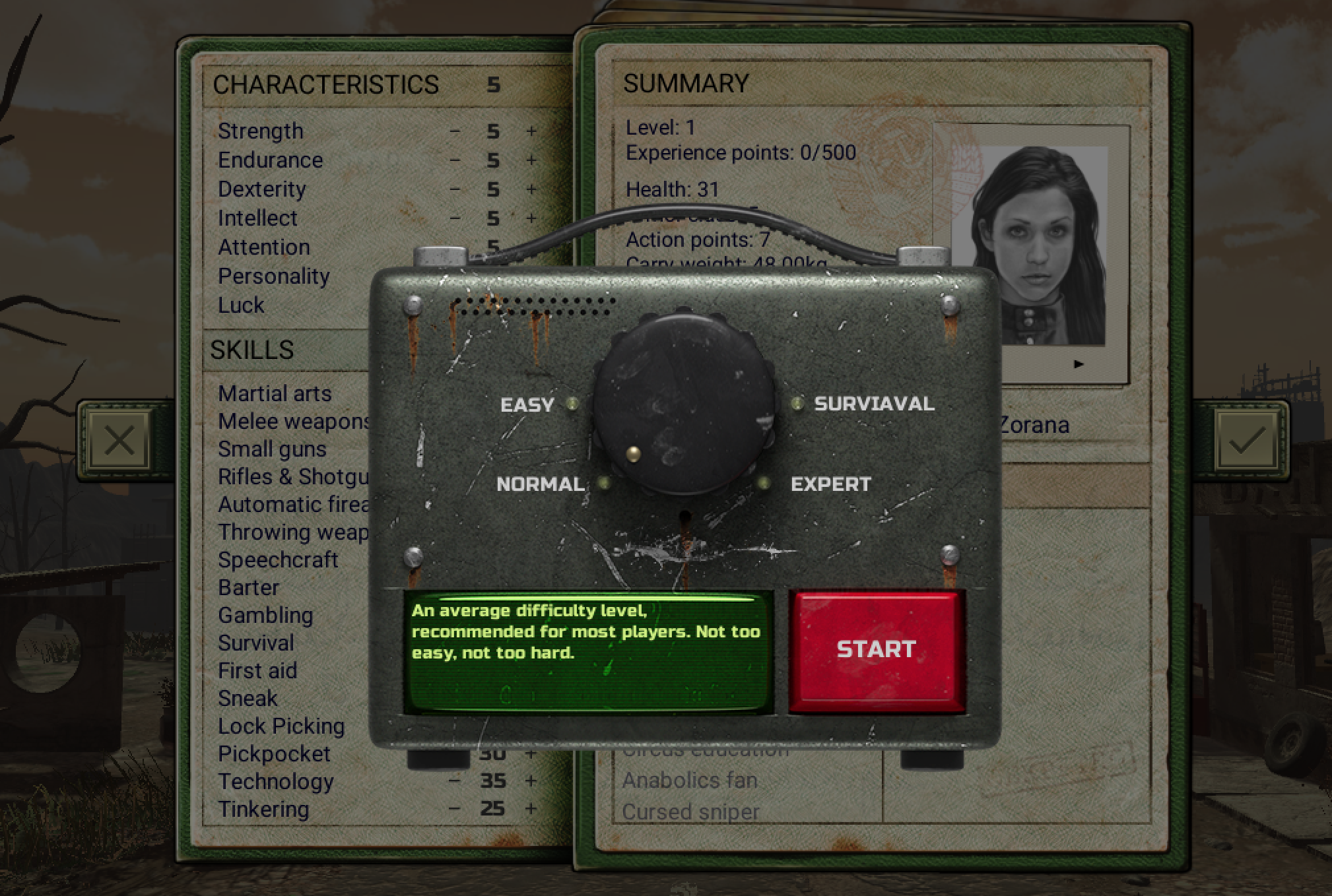 Change log:
10 new quests;
26 new characters;
10 character traits, that can be picked upon creating your character (more to come later);
New modes: from Easy to Iron Man;
New weapons, including the legendary AS VAL and a crossbow;
New ammo types;
Two new companions for your character. Finding one of them, though, won't be a walk in the park...
New items - from perfumes to helmets;
New crafting recipes - you can also make firearms now, no need to start your tinkering career with knives and hand to hand combat...
Huge amounts of work were also done in the background. You might not notice these changes quickly, but it is thanks to them you can really immerse yourself into our game world:
Updated most models;
Added new sounds;
Added new cinematic video;
Added new animations for friends and foes;
New AI - the NPCs now use team work, to find the best way for an attack. Now if an NPC is blocking another NPC's shooting path - it will seriously change the aiming formula, so they will try to avoid such situations;
Global map improved, fog of war added;
Mini-map corrected;
Save-load menu improved;
Game balance fully improved: from items and rewards to weapons and random encounters;
New icons added for characters, followers, new items, etc.
Many, many, many, many, many bugs fixed.
Thank you again! And stay safe!
AtomTeam