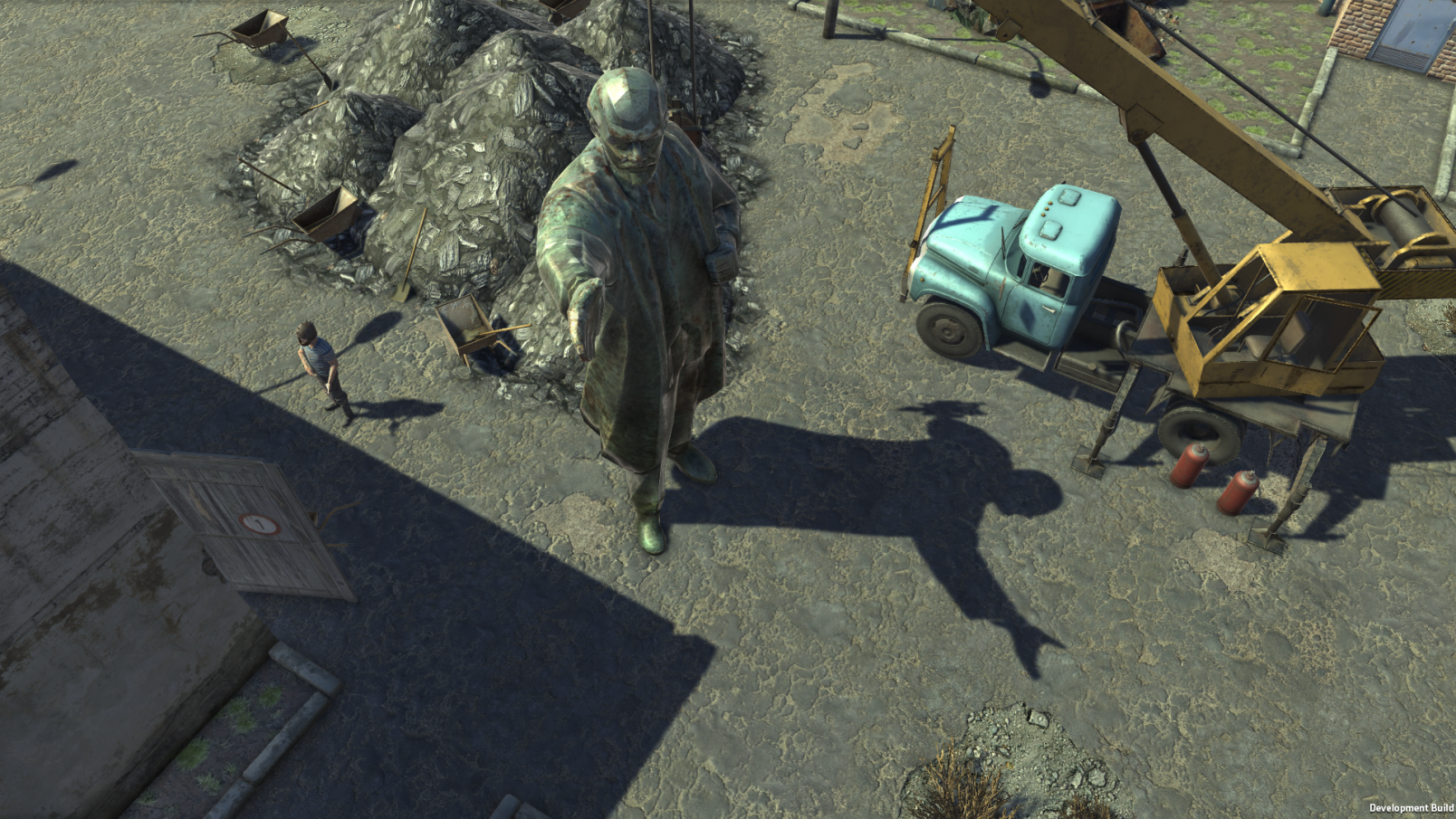 Hello, friends!

Atom Team is online with many great news. The last month was really good for development, and now you get to experience what we were making for all this time. We really hope these results will be to your liking.

In this major update, we continued to liven up Krasnoznamenny and Peregon with new NPCs and quests. We also listened to you, our dear, dear player base. You wished for an ability to leave your followers near your personal bunker. It is now possible.

You know what else is possible? Playing a true villain. Sure, you always had a chance to insult a sweet old lady, or punch a grieving father in the throat. But now, you will be able to turn the Wasteland into dust, by siding with a certain edgy new faction of freaks and weirdos from up north. Remember to save into a new slot before doing so… We promise to make the game completable with this option turned on, but before that happens it can get pretty boring walking the charred earth... On the other hand, you'll get a lovely new follower if you join… the dark side!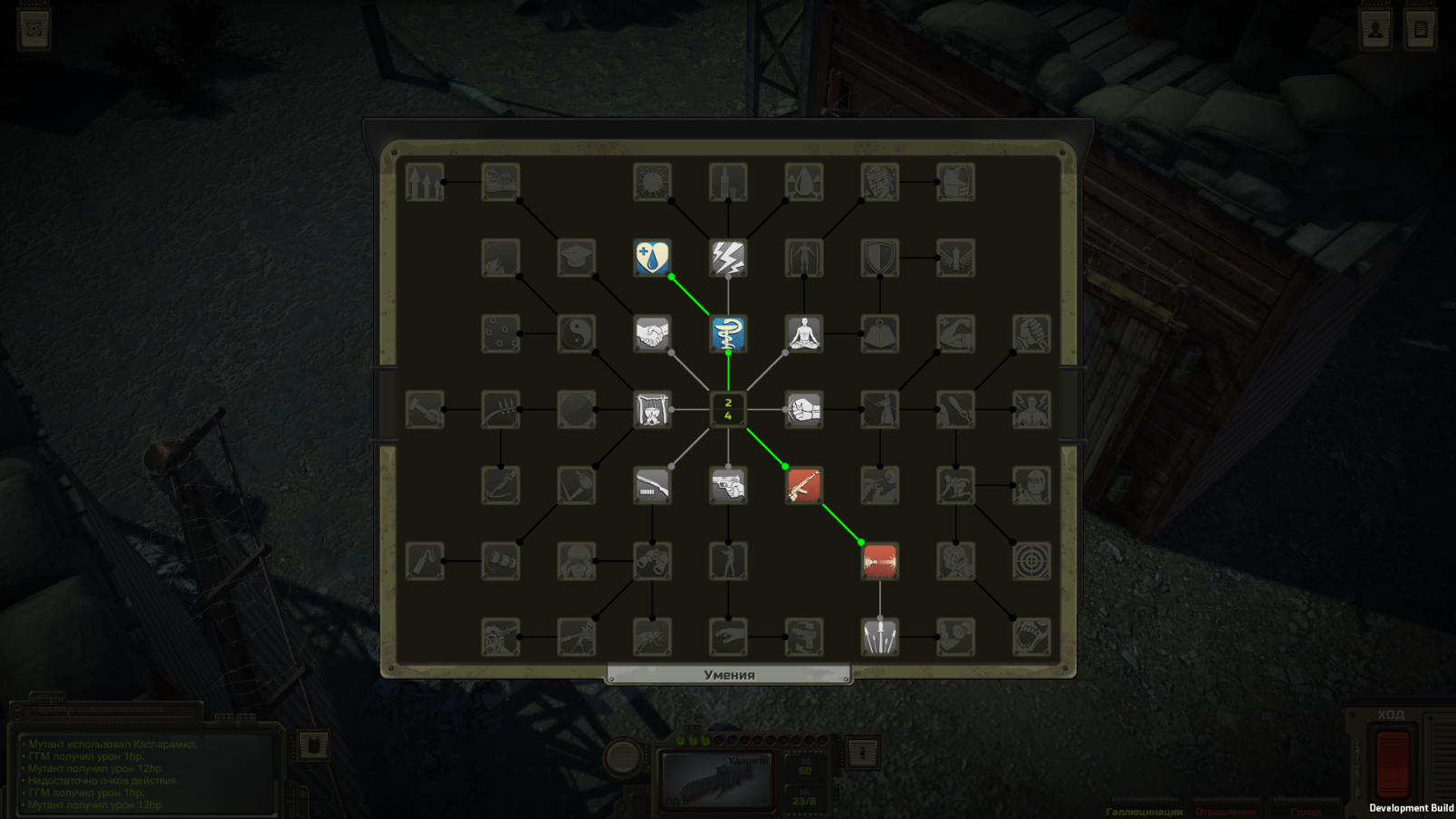 But the real difference made concerns our gameplay mechanics. This part of our work really earned this update it's name "The Global Update". The whole system of roleplaying mechanics will grow double or even triple the moment you update. You will get tons of new skills to choose from, for yourself and your partners, including the dog.

Speaking of the dog, Dzhulbars will now get armor, pouches, leashes and even helmets he always dreamed of! Tune your mutt as you please, by giving him certain items and special skills.

This update will also add many new items, from beets to shields which have their own unique set of mechanics in battle.

Hand to hand and melee characters will no longer feel left out and weak, thanks to the new craftable weapons and skills you may choose on level-up.

And you will always have an ability to solidify your name as the Fist of the Central Wastes by working out with a barbell we created inside your bunker! Just don't try to jump it…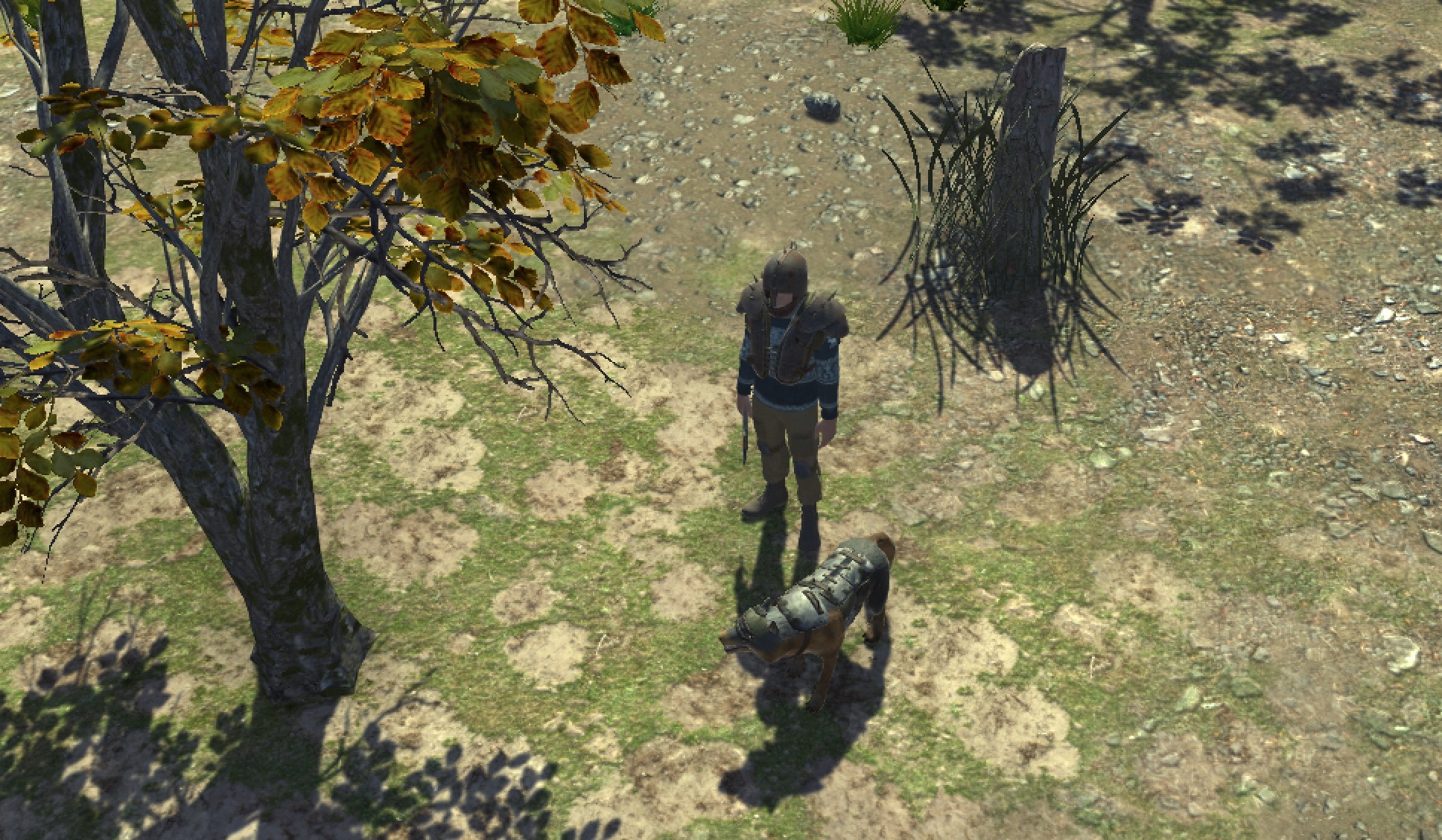 Now, for the full changelog:
- New video briefing segment
- Skill tree
- 36+ NPCs, most have quests on them.
- 20 new quests
- Better graphics v/ SpeedTree™ system
- Earn a fair buck travelling with the caravans
- More craftable weapons
- Shields
- Improved Melee and HtH.
- Beets, onions, cheeses and more!..
- Dog Armor
- New location Fogelevka village (in dev)
- New location Old Scrapyard
- New follower
- Strippers!
- Ten new books
- Yashin's quest has a conclusion
- A way to Die for the God-Emperor!
- Throw grenades anywhere you want in the throw radius
- Exploding terrain, watch out for red barrels!
- An ability to leave your followers near the bunker
- A gym
- Knocking down doors with melee
- Many more little things and tweaks!
- A way to turn off cinematics through game settings (helps with bugs with old ATI 5xxxx, 6xxxx models)

We really, really hope you enjoy! Let there be ATOM!

As for us, we're off to make a new update, which will seem especially great for those of you who follow the main quest line, wish for new locations and more sexy times for the main character…

Thank you so much for sticking with us.