Another fortnight brings another dozen bugs (and the corresponding bug fixes) to 39 Days to Mars. But more importantly, it also brings a brand new discord channel, and the last of the localization work for the game! When it launches, 39 Days to Mars will support 9 languages for both the UI, and all the in-game written dialogue. In this update, I talk about the challenges and the fun of translating a game.
Discord
But first, let's talk! I've finally set up a discord channel for 39 Days to Mars, something I've been meaning to do for a while.

So come and chat about 39 Days to Mars . I'll be posting more frequent updates than you'll get in this blog, and will try to be around to answer questions and chat about the game. You can click here or follow this link to join the discord server.
Localization
If you prefer to play your games in French, Spanish, German, Russian, Brazilian Portuguese, Chinese, Japanese, or Korean, then you're in luck! 39 Days to Mars is localized into all of these languages.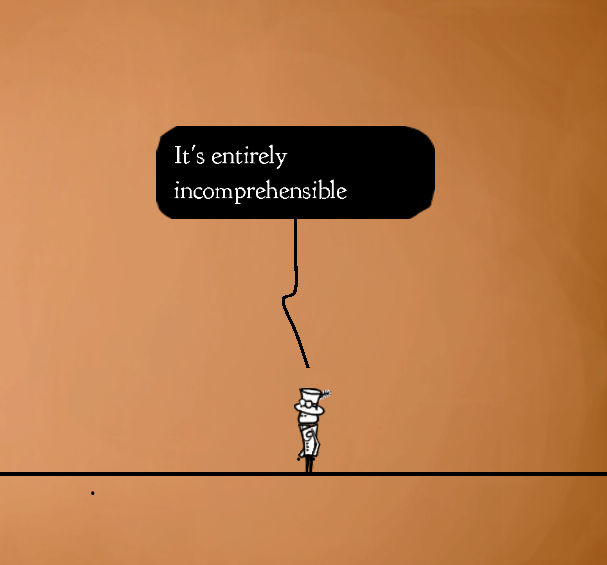 It's been the hard work of many translators, and significantly more time consuming than I expected going into this. But it was worth it - here's what the game looks like in Russian: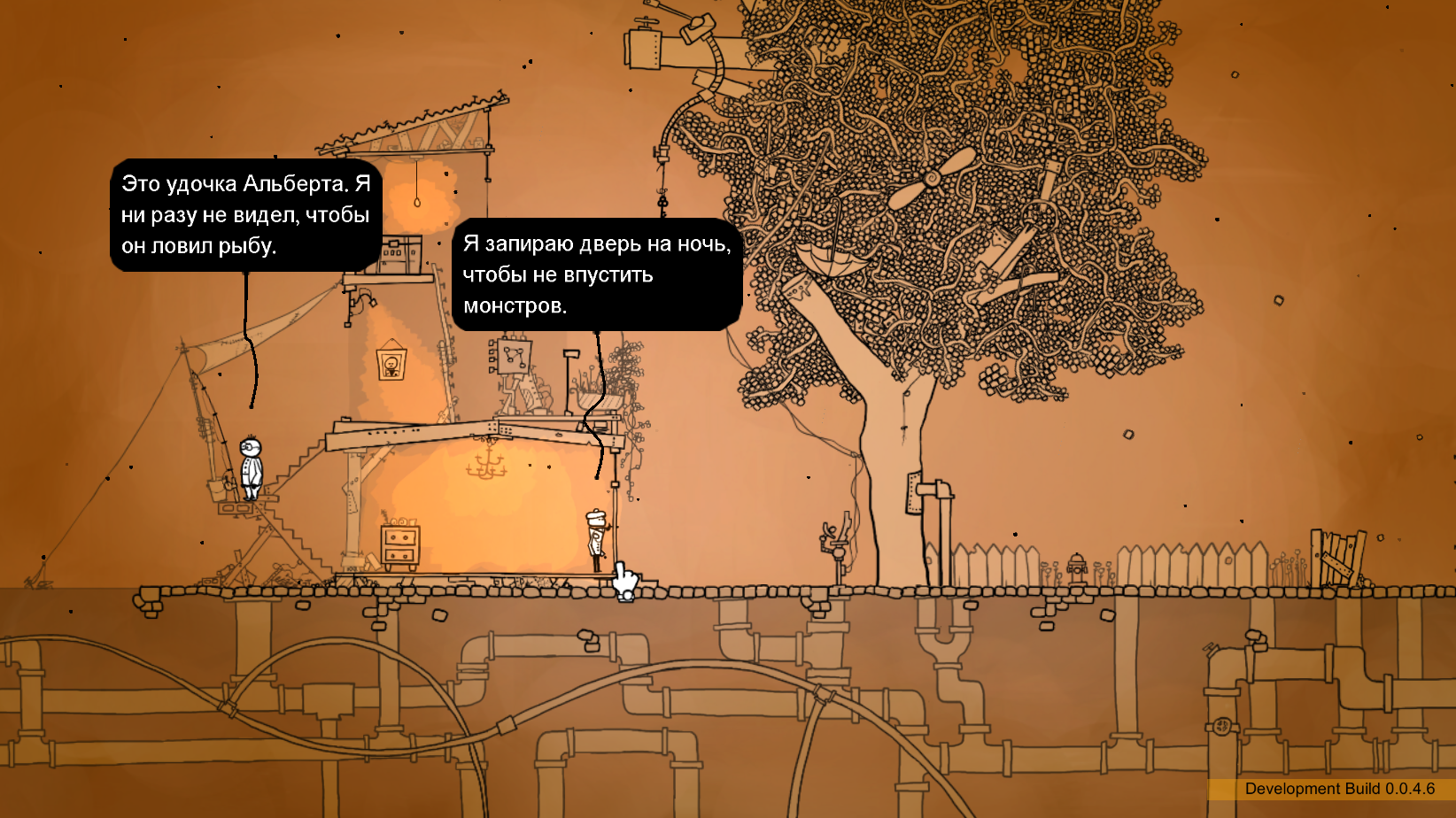 My first instinct approaching localization was that I would send all the text and dialogue to a translator, and then some time later they would send me back the final version. The reality is a much tighter back-and-forth with numerous discussions about context, meaning, "feel", and why the german translation is twice as long and no longer fits on the screen.
One example from very early on was the translation for the names in the game. The ship is called the "HMS Fearful", which already spawns a number of questions for the translator. HMS is a british term for navy ships - 'Her (or His) Majesty's Ship'. 39 Days to Mars is a quintessentially british game, so translating this to the local version (or removing it for the countries that don't use navy prefixes) would change both the setting and the intention. However leaving it untranslated may not make sense to non-english speakers.
"Fearful" is also a play on words - both the standard meaning that implies the ship and the voyage are fairly timid; but also as an adjective implying the ship is great, impressive or similar.
This shows how just one name can cause a localization headache, and the roughly 3,600 words of dialogue required a fair amount of thinking from everyone involved. Some of the other issues I ran into are, briefly:
The way words wrap in Asian languages differs from European languages, and unfortunately the solution I was using for text didn't support this natively.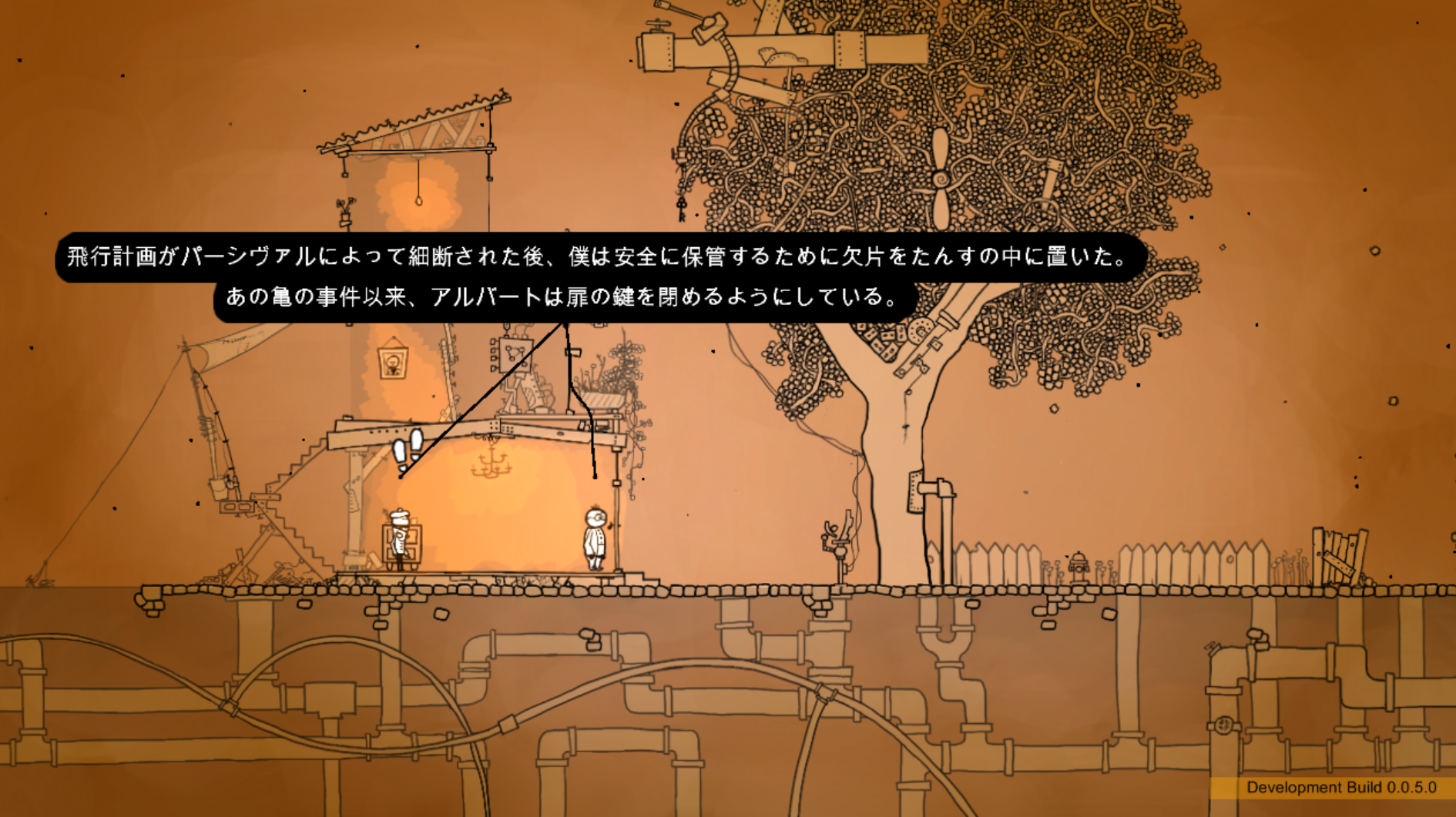 Different character sets require different fonts, and so changing the language also means changing all the typefaces used in the game.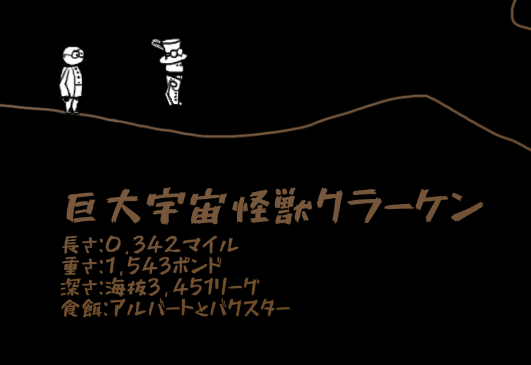 And also changing images of text that were originally hand-drawn or partially painted by hand, such as the main title.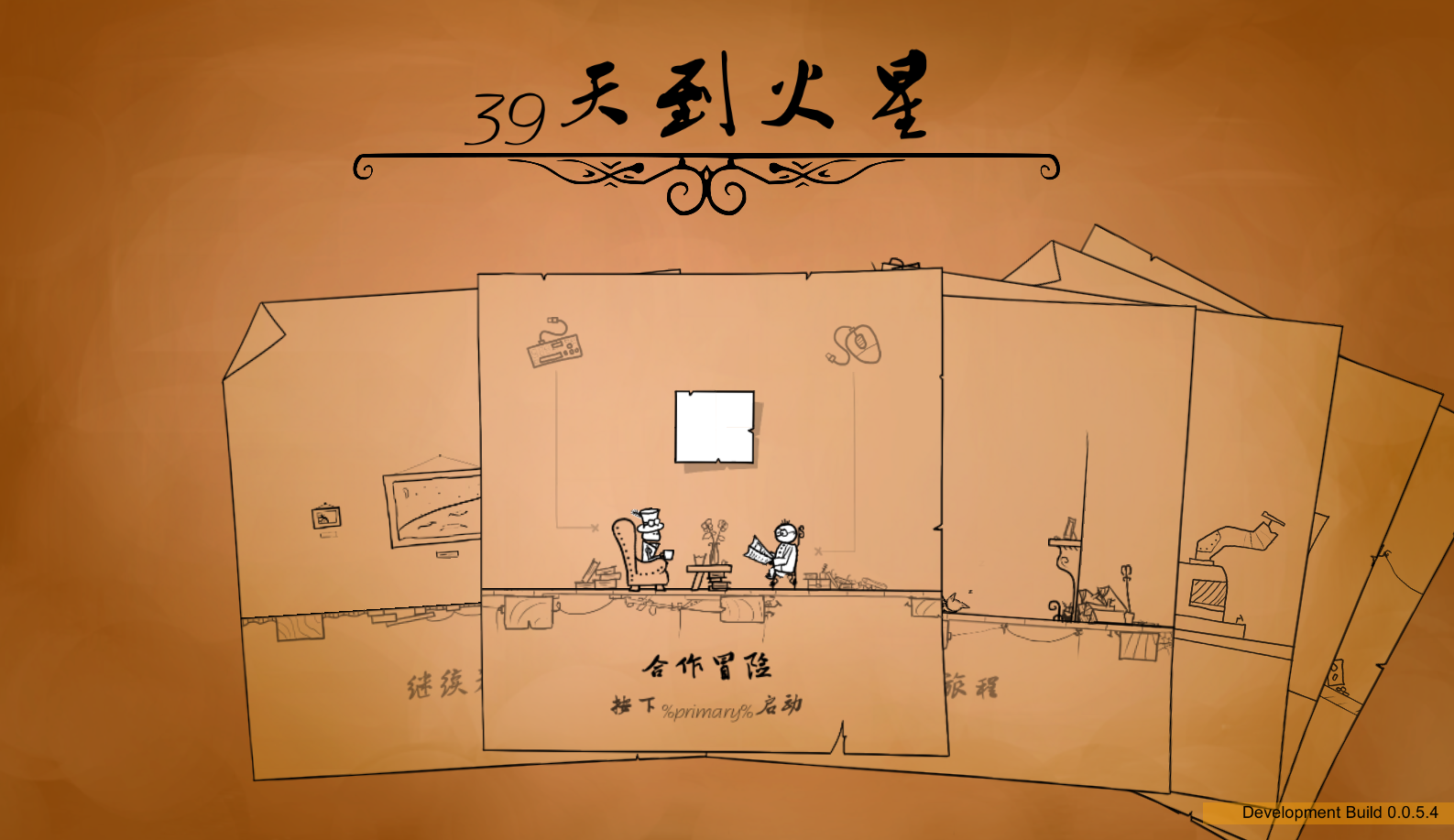 In addition to the dialogue, the entire store front and description had to be translated.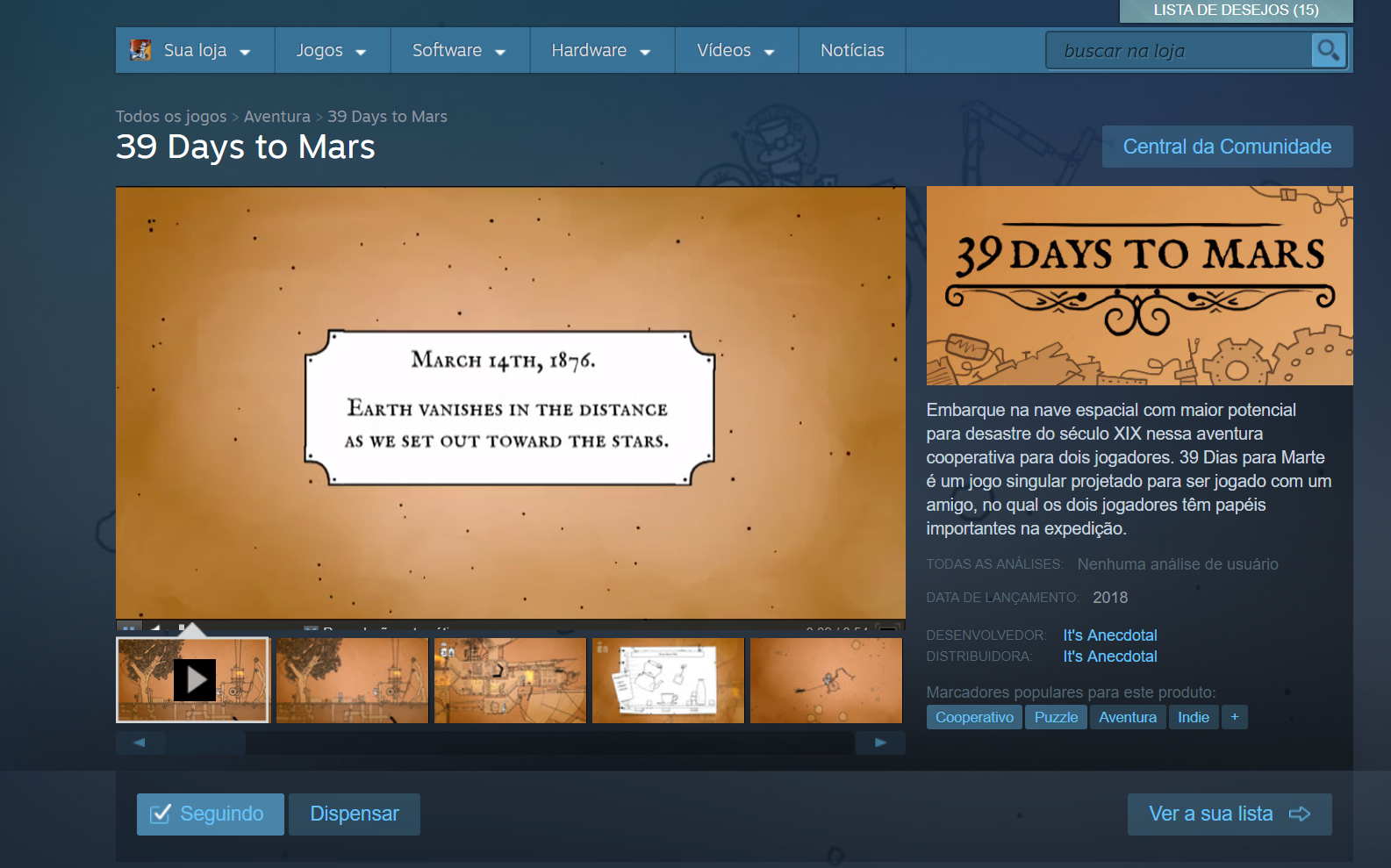 And my favourite : translating text that doesn't exist. The tea puzzle dynamically assembles sentences from adjectives depending on the state of the cup of tea. This worked in english, but required extra work to cope with all the differences in other languages.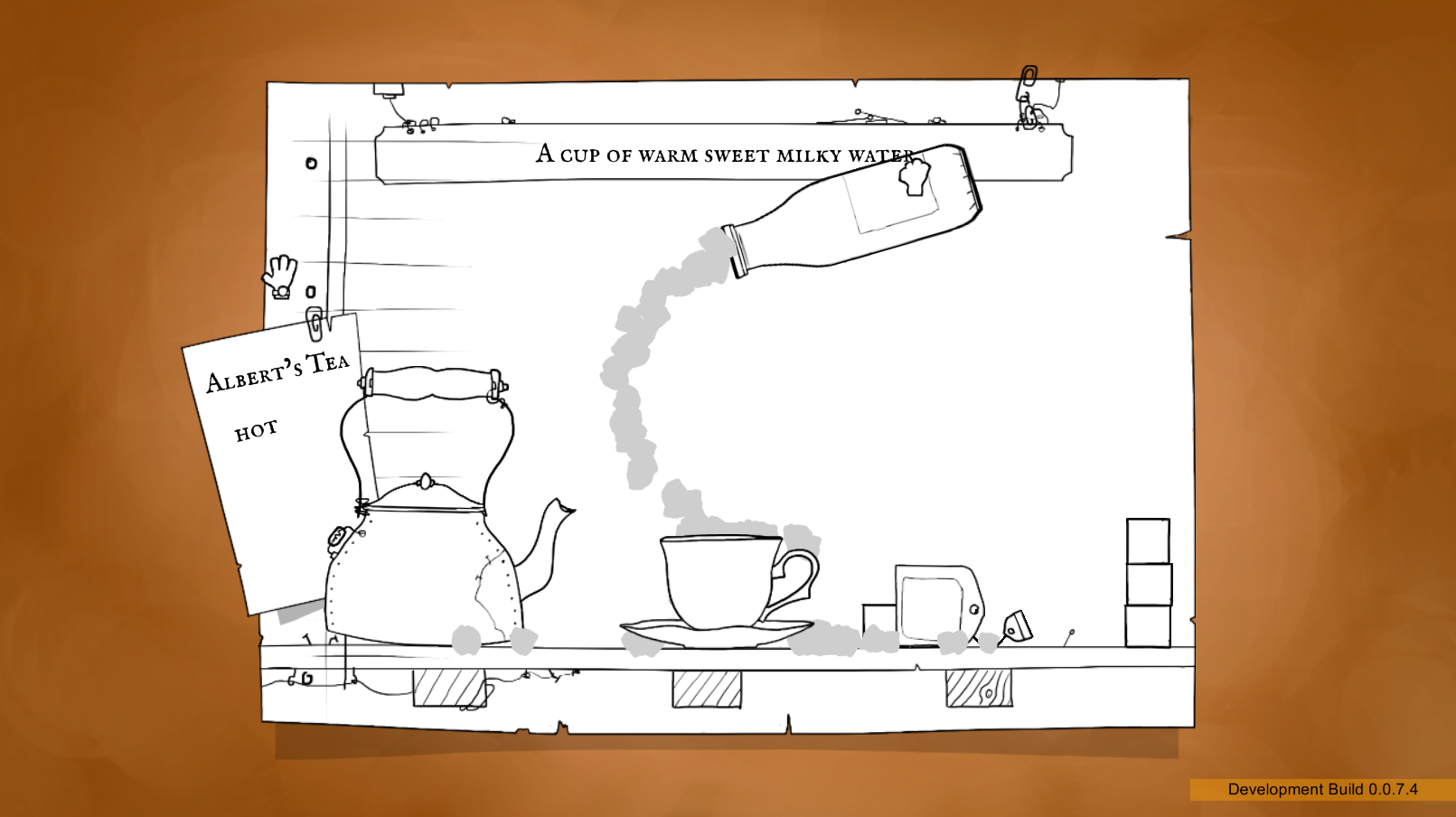 Overall, I'm really excited about seeing the game in so many languages, and that people will be able to have the choice of how they play and experience 39 Days to Mars!
Bugs
Here's an obligatory gif of a bug that somehow cropped up when integrating the translations, even though it seemed to have nothing at all to do with the dialogue or titles.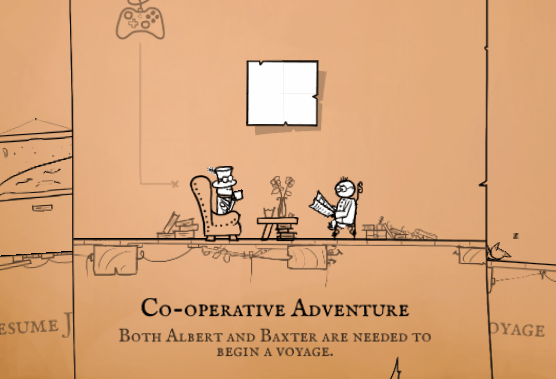 What's Next
Keep your eyes peeled for more exiting news soon! I'll also be hanging out on discord, so drop by to say hello and see what I'm working on. For the most part of the month, however, I'll be concentrating on fixing more bugs than I find.
You can also follow me on Twitter @philipbuchanan where I post more regularly. And don't forget to add 39 Days to Mars to your steam wishlist!