Development is moving well for 39 Days to Mars. I've been working both on the game itself, and on all the related things needed to launch it on Steam (don't forget to add it to your wishlist!). In this update I'm going to talk about designing the achievements, bug fixing, and on some of the last bits of new content I'll be adding before it's finished!
What's new?
To launch a game on Steam, all you technically need is the game itself and the title artwork. However, there are a huge number of other features offered by the platform and which are both expected by players and that help make playing the game a better experience. I'll be supporting Steam Cloud, Achievements, and Trading Cards for 39 Days to Mars.
If you're playing on multiple computers, Steam Cloud allows you to continue the game from one computer where you left off on a different computer. It also works between Windows/Mac/Linux. I was expecting this to be difficult to implement, but after a surprisingly short amount of work, it's now supported by 39 Days to Mars.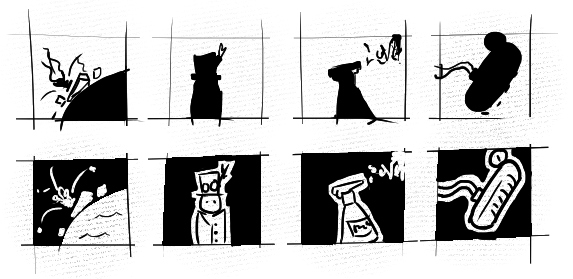 The biggest Steam feature I'm supporting for 39 Days to Mars is achievements. I expected this to be a technical challenge, but to my surprise the hardest part was trying to come up with interesting and rewarding achievements.
The problem came because 39 Days to Mars is a fairly linear adventure game, and although there are a lot of challenges in the gameplay, I also put a lot of work into subtly helping and hinting the player so that they can solve the puzzles and feel good about their experience. Giving an achievement for solving each puzzle would mean that almost everyone would finish the game with all of the achievements completed - a nice feeling, but defeating the point of having them!

After a lot of searching, I came up with 23 achievements that fall into three rough categories. These are achievements that reward:
- Skilled players who solve puzzles quickly or without help.
- Replaying the game to explore the levels and follow different branching paths.
- Persistence, and managing to progress through the game even when everything goes wrong!
I also picked two achievements in particular and chose criteria that made them difficult (but possible!) to complete. Hopefully this should create a fun challenge even for expert players.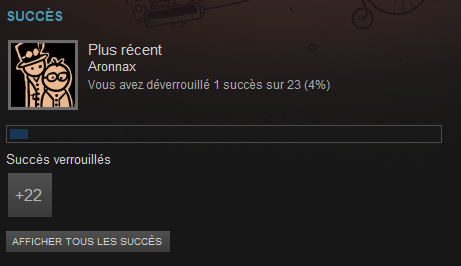 After designing the achievements, and giving them names, descriptions and icons, I also implemented them into the game so that they unlock at the correct point - a task which was straightforward but took longer than I expected simply because there were so many of them! The next task is now to test all of them thoroughly.
As well as achievements, I'm also working on support for trading cards - which will let you unlock concept artwork, backgrounds, and custom emoji to use in Steam chat.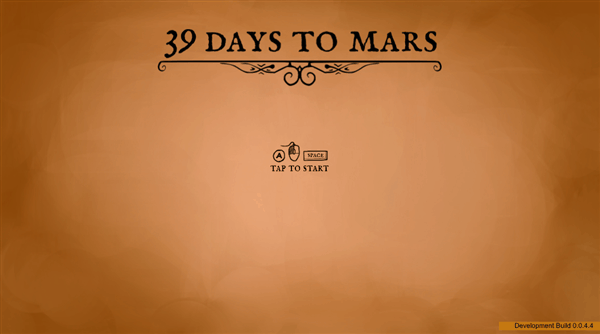 I finally implemented game settings that can be changed through the menu. These are things that are expected for most games, and that I'd been putting off because implementing this is often a fairly unrewarding task! You can now change the language (I'll talk more about this in a future blog post), sound options, screen options, and re-map the controls if you don't like the defaults.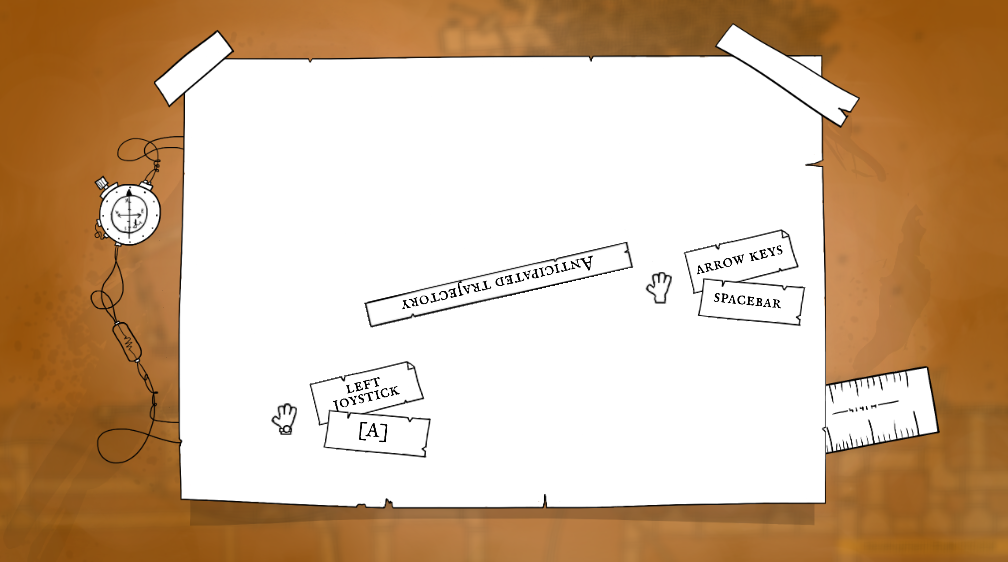 On the UX (user experience) and interface side of things, I put in some small hints for the interactions. I feel that the menus and the start of the game are fairly intuitive and teach you the controls well, but in case you come back to the game after a long pause, or if you re-mapped your controls, these small hints should help you get back into the puzzles quickly.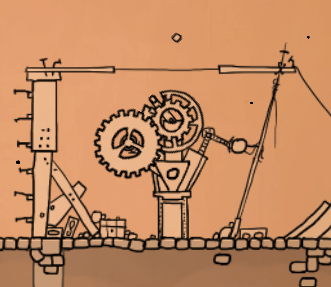 In addition to all of this, I also managed to spend some time working on the game itself. I fixed a number of tiny problems with the animation so that gears, pulleys, levers and ropes animate properly.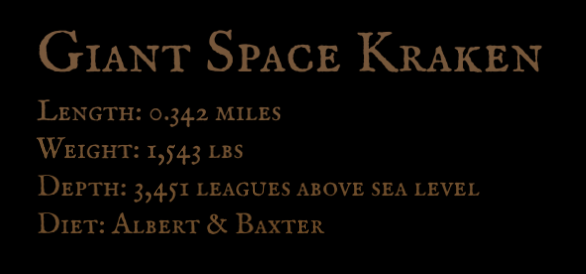 I also drew a poster of a Giant Space Kraken.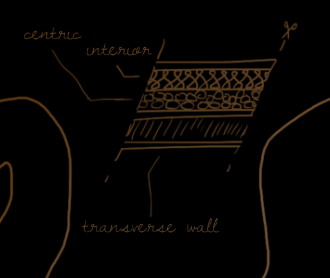 I also worked on translations, art for the menus, additonal hints, and more, but this blog post is already quite long so I'll go over these in the next update!
What's Next?
Between now and the next update, I'll be doing lots of bug fixing; working on a gameplay trailer (the teaser trailer on the website is over 3 years old now!); more bug fixing; lots of platform-specific playtesting on Windows & MacOS; and even more bug fixing.
I'd love your feedback!
Please leave your comments or questions below. You can also follow me on Twitter @philipbuchanan where I post more regularly. And don't forget to add 39 Days to Mars to your steam wishlist!