Pack the teapot, fill the coal scuttle, and get ready for the most confounding co-operative adventure you'll have this week, because 39 Days to Mars is out now on Steam, Itch.io and Humble Store!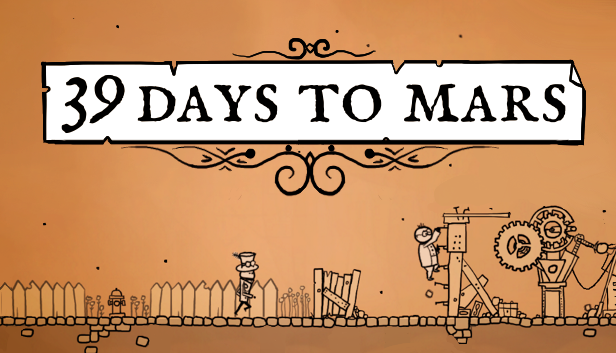 I've been working on 39 Days to Mars in my spare time and posting development updates here on IndieDB for a long time. Four years, two months, and 22 days to be exact.
Over 2,700 hand-drawn art assets.
Exactly 13,318 lines of code.
And now 39 Days to Mars is finished, and releases today. You can buy it on Steam, Itch.io, or Humble Store, and it launches with a 20% discount!

And to give you an idea of the wonderful chaos you're about to embark on, here's the gameplay trailer!


For everyone who has been watching this development journey, who have commented, shared, and given me support : Thank you! I hope that 39 Days to Mars is as exciting and fun to play as it was to make.
And if you're not quite ready for an adventure, you can also add the game to your steam wishlist to be reminded when it releases, or join the discord to chat with us about the game.
Happy sailing!