It's been over 5 years, and countless development blog posts here on IndieDB. And finally, yes, 39 Days to Mars is coming to the Nintendo Switch in less than 3 weeks!
It will launch on the 16th of May, and you can also Pre-Purchase it right now on the Nintendo eShop, and get a 10% discount! Head over there now to grab a copy of 1876's most ill-conceived space adventure.
To celebrate, here's the Switch Trailer for the game:
It's also been exactly one year since the launch of 39 Days to Mars on Steam!

To celebrate, I dug out some statistics about how the game's been played in this time. It turns out there's an awful lot of tea, squid ink, and unreliable space ship. And a very determined 24 people managed to reach Mars in less than 30 minutes instead of the normal 39 days!
Here's the full write-up: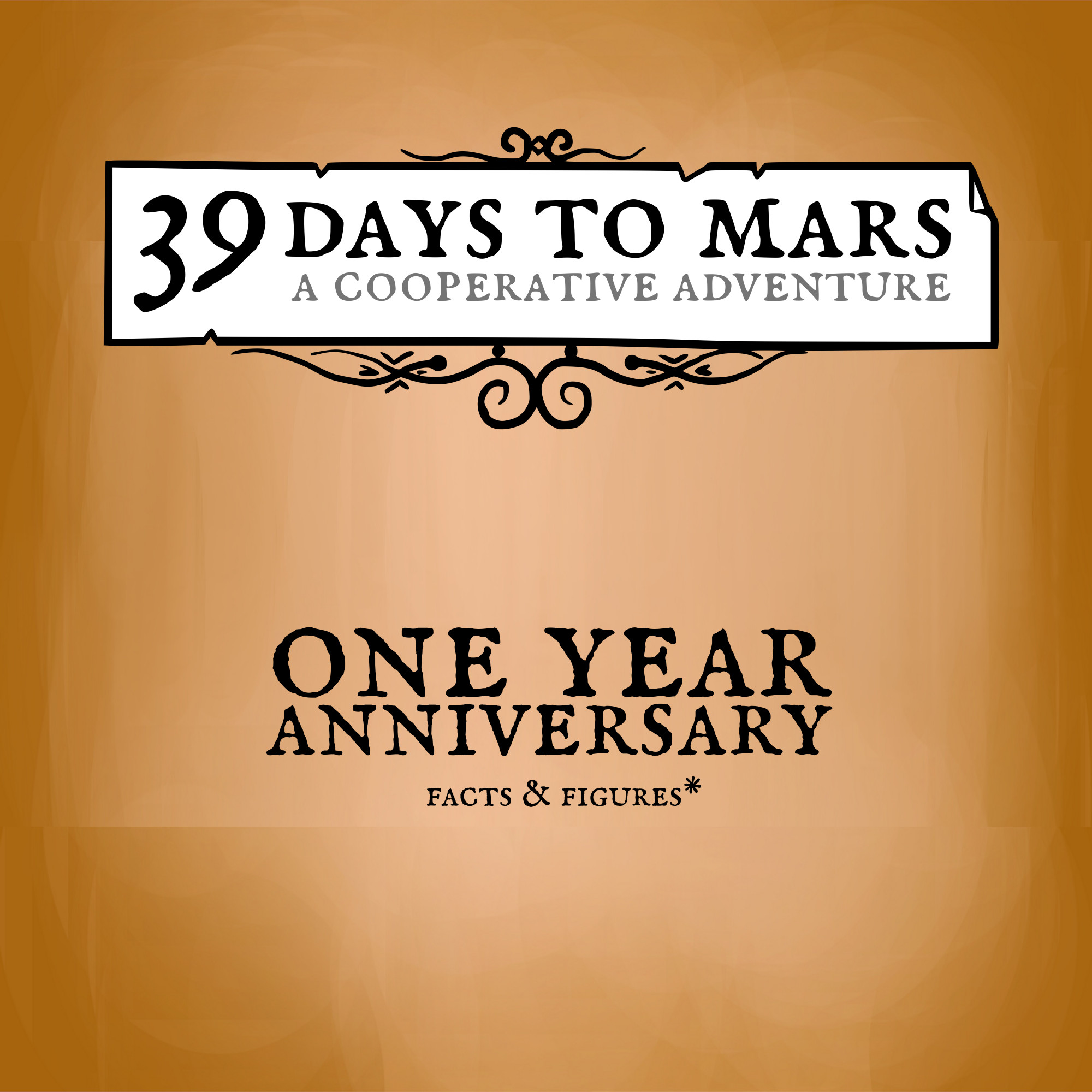 I recorded a number of different game analytics to help me balance the puzzles after launch, as well as to find out how many people actually played in two player mode. These are some of the more interesting ones I picked out.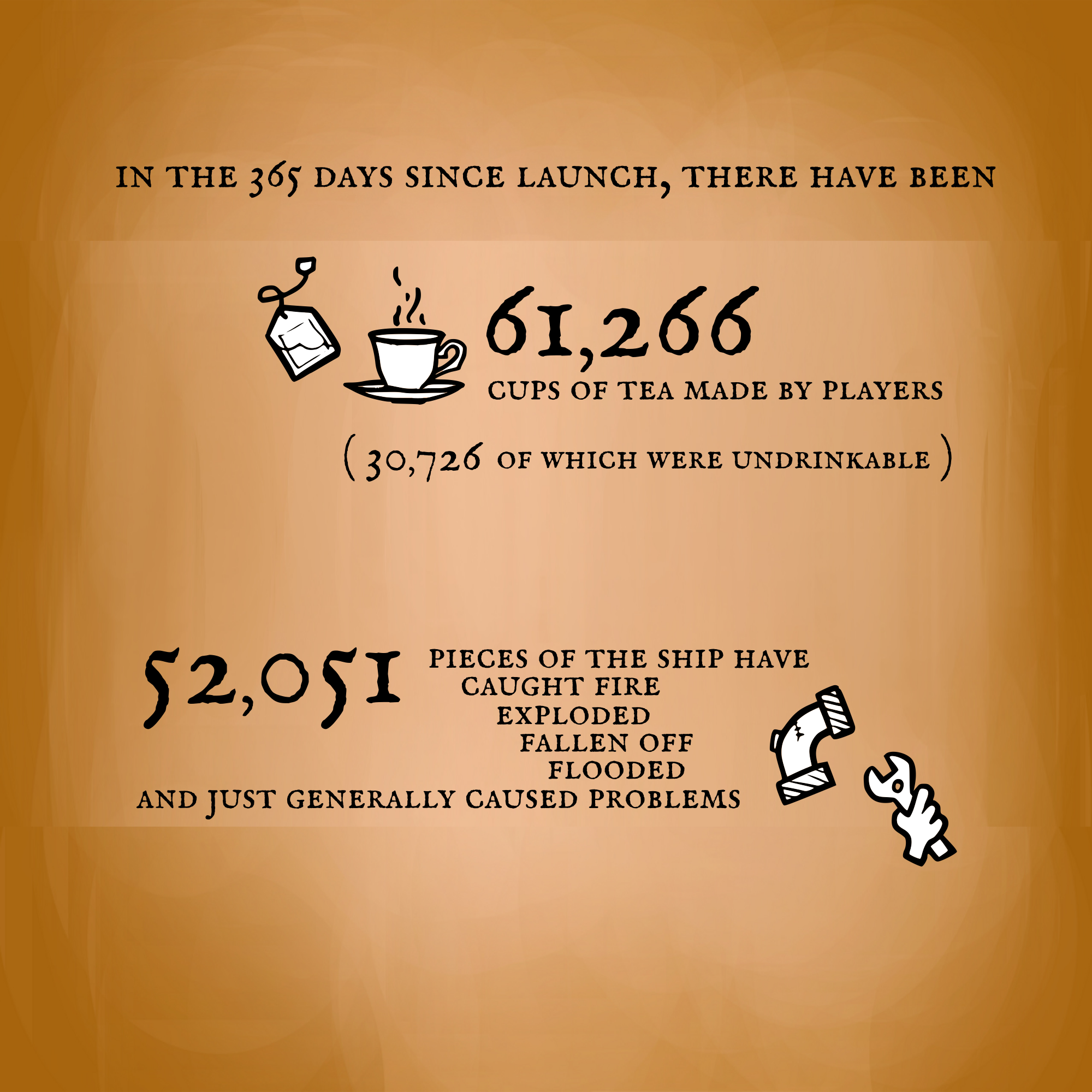 The number of cups of tea the player has to make depends largely on how many of the puzzles they manage to solve easily. On average it's about 5 cups, though.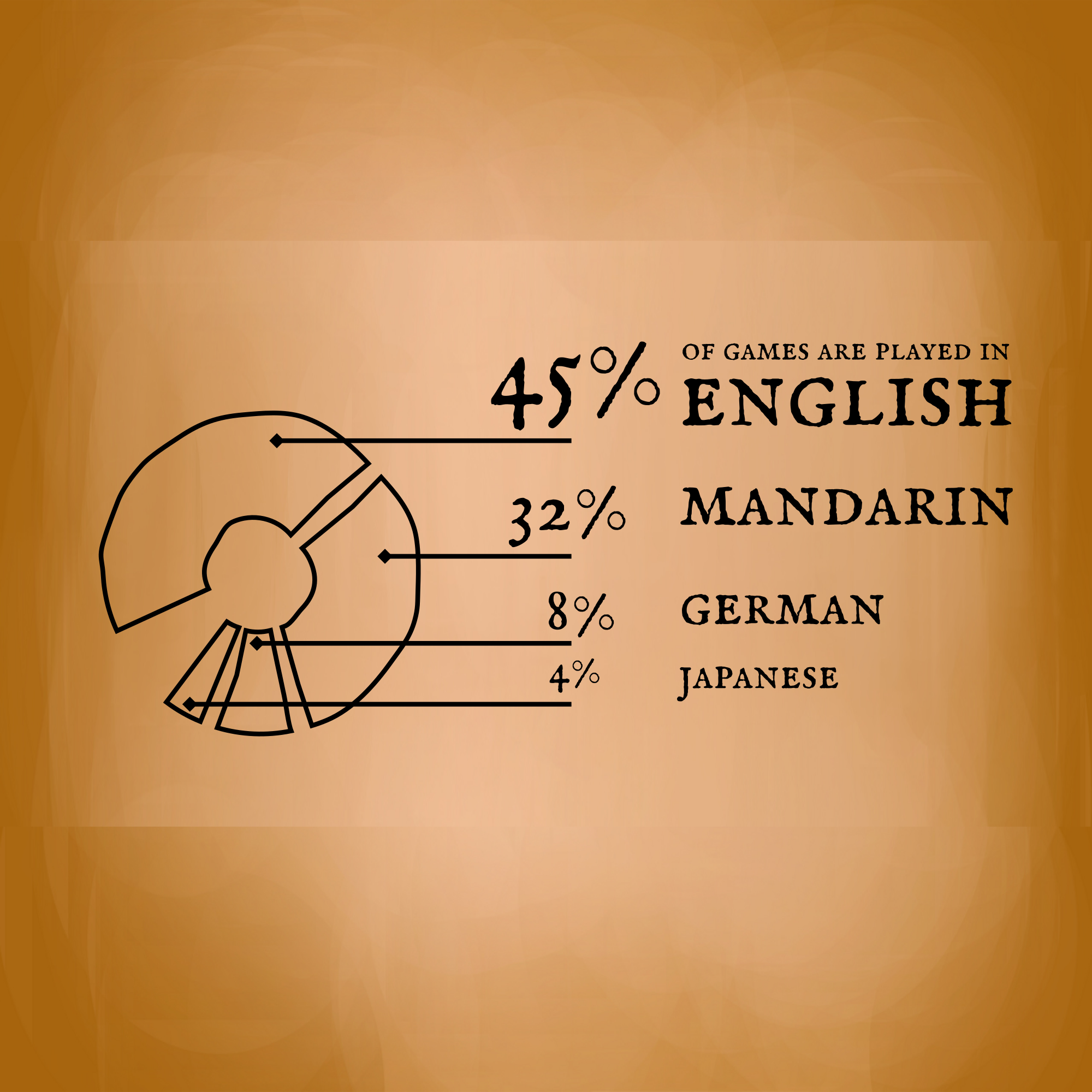 It's localized into 11 languages in total, but these four outweigh the others completely.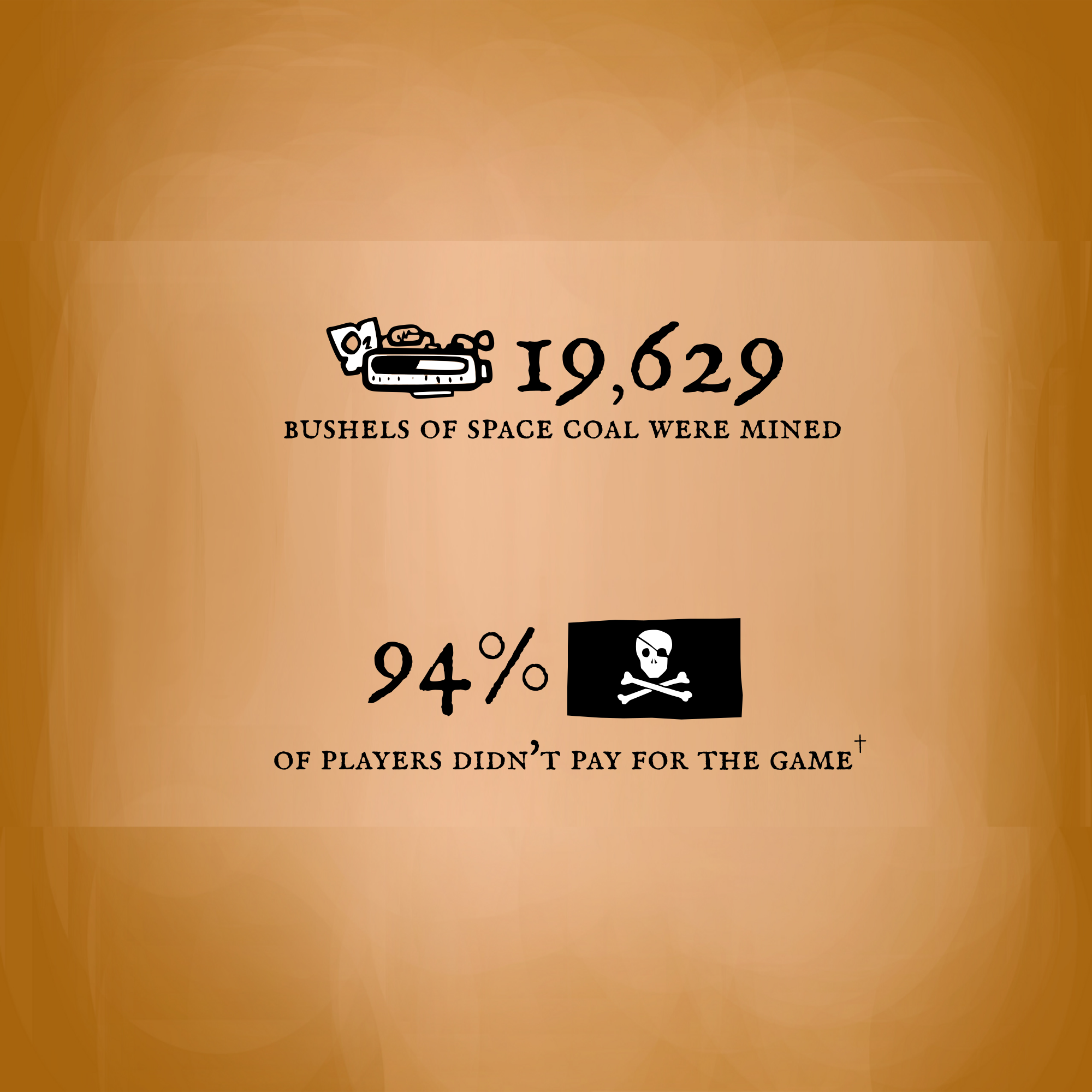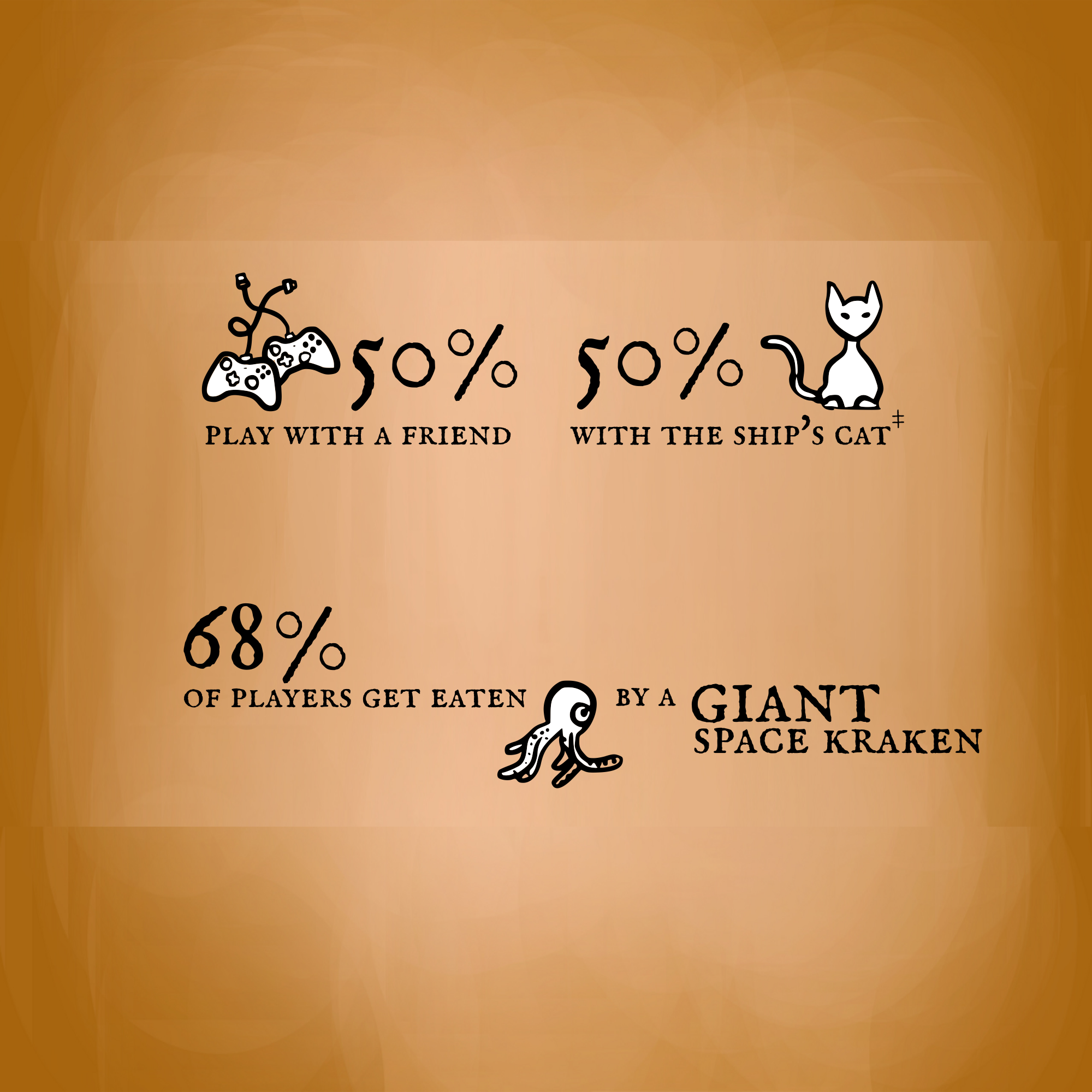 It's primarily a co-operative game, but I know a lot of people prefer singleplayer or don't have access to two controllers easily and so I made a singleplayer mode that replaces one of the characters with the ship's cat.
I'm pretty happy with how many people rope in a friend to play, though! It's definitely a better experience.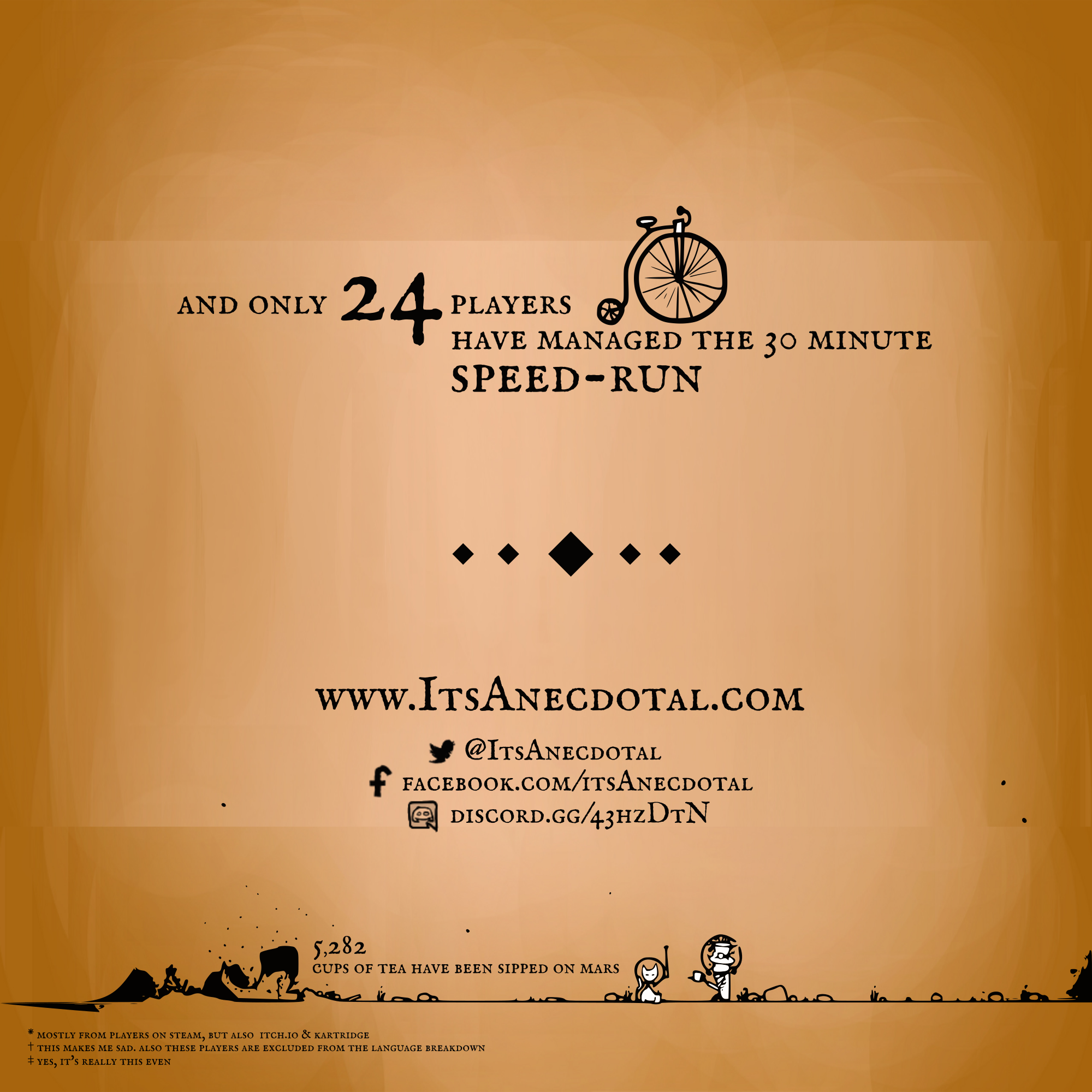 The ultimate challenge here is definitely the 30 minute speed-run. There are some delightfully counter-intuitive strategies you need to complete it, I'm actually surprised that anyone managed!
I hope this was in interesting overview of things! Don't forget you can:
- Follow me on Twitter @philipbuchanan
- Join our Discord
- Already play the game on Steam!
Happy Sailing!